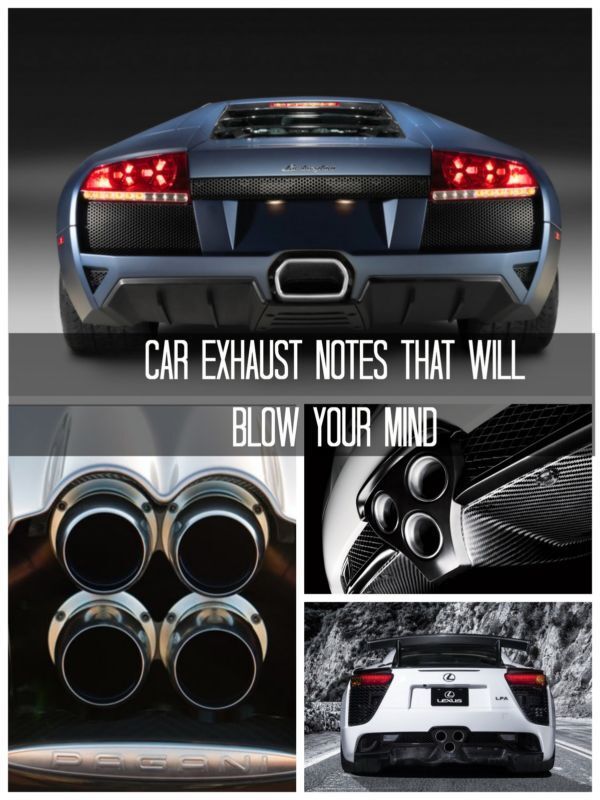 Among the areas of driving enjoyment or pleasure where automobile makers focus on is the unadulterated tone of the exhaust note.

As much as it may not seem like it, engineers are working tirelessly to ensure they make cars that sound sportier than all other competition; whether a manufacturer installs mufflers to pump up the decibels at high speed or builds a pipe to get engine noise into the interior.

Various engine configurations will produce different sounds, so just a few of our favourite cars will be chosen for the article.
Alfa Romeo Twin Cam: Inline four
This unique engine had initially been put in almost every automobile with Alfa Romeo Badge from 1954 to 1994. The engine design employs a 8 valve hemi cylinder head that assisted in the production of the most amazing, four cylinder exhaust note in the automotive domain. Among the many different automobiles that employed this engine, being hard to single out one, A '60s Giulia is our best pick.
BMW E46 M3/ E85 Z4 M: Inline-Six
BMW is probably the biggest champion in the inline six engine domain in this day and age. Most of their automobiles employ inline six engines, either naturally aspirated or turbocharged. Among the best sounds from exhausts has to be the prior generation Z4 M and M3 automobiles that used the 3.2 liter engine.
V-6: The Dino V-6
Almost all companies that make a V-6 engine. But among the best sounding is the Dino V6. So far in engine domain, it is the only one that has a sixty five degree configuration which gives it a unique exhaust sound. Found in cars from the Ferrari, Lancia to Fiat, the Dino V-6 has been put to good use.
V8 Ferrari F355
Undoubtedly, there are quicker Ferraris which are more reliable. The 360 Modena, being its successor was easier to drive with relatively lower maintenance costs. It however lacked the sheer sound of 3.5L 20v V-8, making it among the best sounding of modern Ferrari exhaust sounds. It get better when combined with the Tubi Exhaust
V10 Lexus LFA
Does the Exhaust on the LFA make up for its heavy price tag? Probably not, but it does assist in numbing the pain. The V10 configuration is chosen for its relatively low reciprocating losses and high revs that assist in giving the car what seems to be the sweetest sound a ten cylinder engine can produce.
V12 Lamborghini Murcielago
Definitely the Ferraris are not as horrible in comparison to Lamborghini's V12 6.5 L engine, though it has been in production since the '60s. Besides that, Ferrari dominates in this exhaust contest list
BONUS:
Enjoy one of the largest start-up sound compilations on YouTube right now!
Don't forget to check out our other car guides, DIY tips and expert videos below: