LEGAL NUMBER PLATES:
Below are some examples of how your registration should be spaced to be legal.
There should be an 11mm space between characters and 33mm gap between the groups of characters in the registration.
When you enter your registration enter the space with the keyboard to achieve this.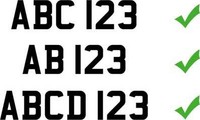 There are only examples- not a complete list spacing options.



For a plate to be legal it has to be spaced correctly and use the correct legal items on the plate.
There are 4 legal fonts.
There are 3D,Standard,Hi-line and Carbon.
There are the side badges deemed to be legal for road use.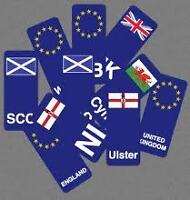 PLEASE VISIT OUR SHOP FOR NUMBER PLATES!!!!