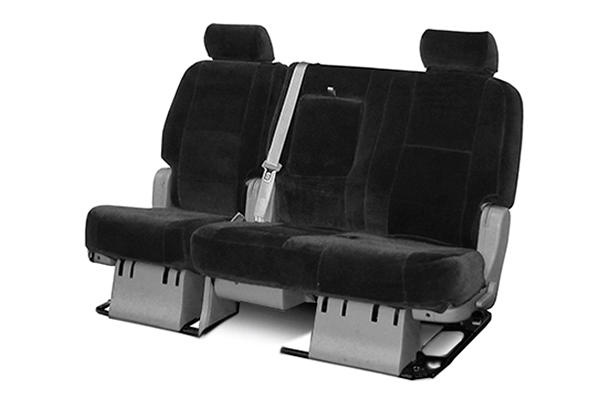 Car seat covers are a practical and fun way to protect the upholstery of a vehicle. For example, a car owner can express his or her personality by choosing a bold print. Car seat covers are available in a variety of colours and designs, and are a sensible means to keeping car seats free of any stains and minimising wear and tear. Car seat covers range from the economical to top-of-the-line. In most cases they are quick and easy to install, as well as remove. With car seat covers, one can change the interior look of a vehicle instantly.
When ordering car seat covers, the VIN number and vehicle make and model year are all helpful pieces of information to have. There are also various types of car seats, and one should consider the design of the seat when choosing car seat covers. Regardless of the make and model of car and the type of car seats, one is sure to find compatible car seat covers on eBay.
Types of Car Seats
Car seat cover options vary according to vehicle make and model and seat design. Vehicle owners need to know the shape and size of the seat to be covered before venturing out to purchase car seat covers. The chart below lists the various types of car seats.
| Car Seat | Description |
| --- | --- |
| | Rounded, contoured back that accommodates only one person; popular in sport vehicles, and designed to keep drivers and passengers in place during accelerated turns |
| | Rounded, high back and similar in appearance and function to bucket seats; common features include a swivel and armrests; found in SUVs and vans. |
| | Small, folding seats typically found between the front and/or rear seats; designed to be folded when not in use. |
| | Extends the entire width of the vehicle and may or may not fold; commonly found in trucks and sedan vehicles and made of a single cushion; comfortably seats three people. |
| | Similar to solid bench seats with the exception of a separate backrest for the driver and passenger; folding armrests between riders is also common |
| | High performance seats featuring a rigid design; offers additional padding to protect the rider |
Additional aspects to consider include the movement of the seat and the presence of head and arm rests. A buyer should choose a car seat cover that accommodates seat movement, while also taking into consideration the placement of knobs, switches, or buttons. If unsure of the seat design, one should contact the vehicle manufacturer for clarification. Knowing the proper seat type ensures that a buyer selects compatible seat covers.
Car Seat Cover Materials
When buying a car seat cover, choosing the right material is also very an important. The buyer should consider the way the car seat may feel to passengers. Car seat covers should be comfortable, durable, and attractive. Basic factors to consider when choosing car seat cover material include, texture, how the material responds to changes in temperature, and overall quality. The following chart summarises the differences between the most common materials used in the manufacture of car seats.
| Material | Description | Features |
| --- | --- | --- |
| | Heavy-weave, textured material made of a cotton and polyester blend | Versatile material; washable; repels dirt and stains; maintains comfort over time; naturally cool in warm temperatures; excellent for vehicles carrying children and pets |
| | Extremely soft and are available as real or synthetic varieties. Synthetic fur feels nearly identical to real fur and is made of dyed acrylic fibres | Material with luxurious feel; gives the vehicle interior a plush look; some synthetic covers come in animal prints |
| | Available as real or synthetic; synthetic leather is often times indistinguishable from the real thing; made of a blend of real leather, polyester, and cotton | Designed to be a snug fit on the chair; resistant to UV rays; stays cool in warm temperatures; becoming softer over time; durable yet smooth to the touch |
| | Soft, premium wool or leather material | Elegant, luxurious, and distinctive; maintains a constant, comfortable temperature; considered a top-of-the-line material |
| | Leather material, specifically made from the inner layer of a piece of full-grain leather hide; synthetic variety made from polyester or a nylon microfibre | Velvet-like in texture; naturally resistant to snagging and tearing; often described as a breathable car seat cover material |
| | Soft and stretchy knitted fabric material, made of cotton, polyester, and spandex | Practical, easy to care for, and affordable; comparable to velvet but made as a knit, affording it stretchiness; perfect option for a seamless fitting seat cover |
| | Synthetic, smooth material made from an ethylene and chlorine blend | Easy to clean, waterproof, and stain resistant; ideal choice for those who value low maintenance and durability |
When buying a car seat cover, the overall quality of the material ensures long-lasting satisfaction. Deciding between real or synthetic material options depends on personal opinion and budget. Vehicle enthusiasts may prefer natural materials of the highest quality, but must also be prepared for the premium cost. Synthetic options are more economical, and are designed to replicate the look and feel of the real material.
Custom or Universal Fit?
Proper fitting car seat covers not only enhance a vehicle's interior but ensure that the original upholstery remains clean and free of wear and tear. For the vehicle enthusiast, a perfect, custom fit is required. Custom car seat covers are an ideal for those who want a seamless look. These custom car seat covers are tailored to the exact vehicle seat dimensions and so fit perfectly without any evidence of bunching.
Shoppers can abandon the higher prices of a custom seat by choosing a semi-custom car seat cover option. Semi-custom, often called universal car seat covers, offer equal coverage and vehicle seat protection, although a universal car seat does not provide a seamless fit. They are perfect for the driver on the go, and are affordable and easily to replace if a change is required.
Installing Car Seat Covers
Car seat cover installation varies with the seat's style. In most cases, the car seat cover lines up with the factory seams of the vehicle seat. Car owners must remove the headrest and start with the back piece by sliding on the car seat cover, tucking in the excess material within the side panels. One finishes the process by sliding on the bottom car seat cover, lining up the seams, tucking in the excess, and being sure to press and spread out any wrinkles. Most car seat covers are equipped with straps that hide along the bottom of the seat to pull the material taut.
How to Find Car Seat Covers on eBay
If it is car seat covers you need, eBay has tens of thousands of available listings for car seats. Even though there are car seat covers designed to fit an array of cars, it is best to know the make, model and year prior to beginning your search on eBay. Type 'car seat covers' into the search bar to see what current listings are available. Use keywords to narrow down eBay's extensive selection. For example, 'VW seat cover' is a good search query to use as it mentions the manufacturer, while 'blue VW seat cover' is a more specific query.
Sorting Listings
You can sort the listings on the results page by selecting and deselecting various search filters. For example you can sort the listings based on on the brand of the car, the type of seat cover, and the colour of the seat cover. You also have the option of sorting the listings according to the condition of the seat covers. The condition can range from brand new to heavily used. The seller usually explains the extent of use in the item description. Sellers with the highest feedback scores are referred to as 'top-rated sellers'. You have the option of sorting the listings such that only listings posted by top-rated sellers appears on the results page.
Conclusion
Car seat covers are a simple and practical solution to defend interior vehicle upholstery from everyday wear and tear, not to mention the ever present threat of stains. Additionally, a car seat cover can immediately enhance dull interiors and offer a glimpse of a vehicle owner's personality. There are all manner of colours and prints available. Choose a sensible, durable material, such as vinyl or velour or a luxurious texture, such as leather or sheepskin. Custom and semi-custom options are available to fit all price ranges. Car seat covers are easy to install, and can be changed quickly if desired.
It is also a good idea to purchase seat covers that can be easily cleaned. Many companies make seat covers from machine washable materials, but buyers should check with the manufacturer for proper cleaning instructions. Car seat covers are a get-what-you-pay-for type of purchase. High quality materials typically cost more, and inexpensive options do not tend to last as long. No matter a shopper's budget, he or she can find car seat covers to fit any vehicle at local retail stores or online at markets like eBay.