As part of your automobile's exhaust system, your silencer plays a key role, helping to channel exhaust fumes away from the car and minimising the noise associated with the exhaust system. Should you need to replace your car silencer, first understand the factors involved with choosing a new one. Do some research, select your silencer, and look for professional help for the installation.
Evaluate Standard Silencers vs. Performance Silencers
First, determine what you want from your new silencer. If you simply need a replacement for a worn-out part, consider silencers from the original equipment manufacturer (OEM). Check your owner's manual to find out which part would be an exact match for the original silencer that came with your car. If you want something quieter, the OEM may have other alternative parts available. You can also look for a quieter silencer or a performance silencer from a third-party manufacturer. An aftermarket silencer made from stainless steel or some other highly durable material can improve your engine's performance and give it a deeper growl that emphasises its power.
Balance Fuel Efficiency Needs with Performance Requirements
The silencer influences sound output, engine power, and fuel efficiency. Typically, the higher the performance of the silencer and the car engine, the lower its fuel efficiency. A quieter silencer means less exhaust fumes behind the car, and therefore indicates a more fuel-efficient system.
Identify the Diameter Requirements for the Silencer

Whether you want an aftermarket or OEM part, identify the size of your current exhaust system, including the silencer. The diameter of the new part needs to match the diameter of the existing system. You can measure the opening with a tape measure or consult your car owner's manual for exact specifications.
Choose a Silencer Style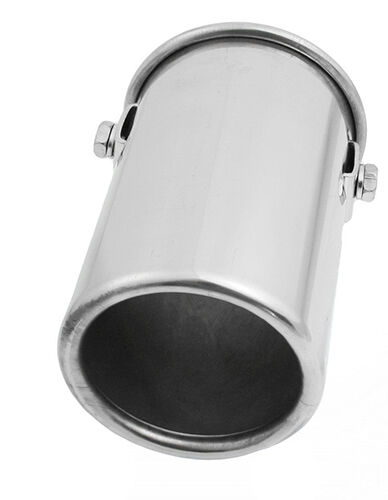 Silencers come in different styles. Some cars have a single system, while others feature dual outlets. You can also choose between turbo, chambered, or straight-through silencers. Chambered silencers work well for muscle cars and other street racing types, since they produce an attention-getting growl. Turbo silencers employ pierced tubes that change the flow pattern of the exhaust and dramatically reduce the sound from the exhaust system. The third type of silencer is the straight-through or glasspack version, which boosts performance and sound. It is even louder than a chambered silencer and provides more horsepower.