Car subwoofers reproduce low frequency sounds that basic speakers often miss. Regardless of which type of music you prefer, installing a subwoofer in your car enhances your listening experience. Understanding these loudspeaker components involves learning about their various types and features. This enables buyers to find the right brands and models for their cars.
Overview of Subwoofers

Buyers that familiarise themselves with the basic parts of the subwoofer may find it easier to compare brands. The subwoofer's frequency range indicates the lowest sound it can play. A subwoofer with a large low-range frequency is the best choice for music with a heavy bassline. The RMS power ratings relate to the subwoofer's continuous power output and must match the output of the amplifier. Subwoofers come with either single or dual voice coils, with dual voice coils providing more flexibility when it comes to connecting the subwoofer. Products with higher sensitivity ratings use less power to produce the same sound quality than those with lower sensitivity ratings.
Types of Subwoofer
Enclosed subwoofers are built into a box. This makes it easy for drivers to install them in a car. However, unlike a customised system, where you choose the size and design of the subwoofer and enclosure, these components come in one configuration. Powered subwoofers have a built-in amplifier and are easy to install. However, drivers that want the maximum bass usually prefer to have separate car amplifiers to boost the sound.
Brands of Subwoofer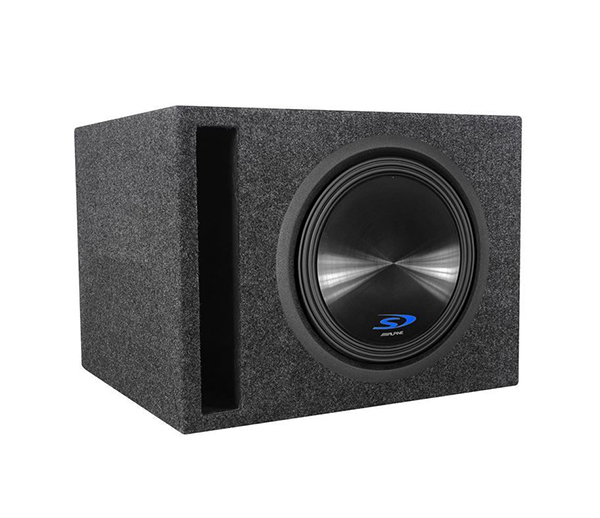 Drivers that want to customise their stereo systems should buy individual subwoofer components, such as the speaker, subwoofer enclosure, voice coil, and impedance parts. This allows buyers to choose the best parts for their requirements. Many manufacturers provide different styles of subwoofers. Alpine subwoofers are available in a boxed form or as individual components. They are highly rated for their patented airflow management design that removes heat from the voice coil, which minimises power compression and maximises playing time. Diamond Audio subwoofers have a reinforced conical design that provides excellent sound quality. MTX audio created a new format that provides a shallow subwoofer suitable for cars with a small amount of space, while offering the sound quality of a larger device.