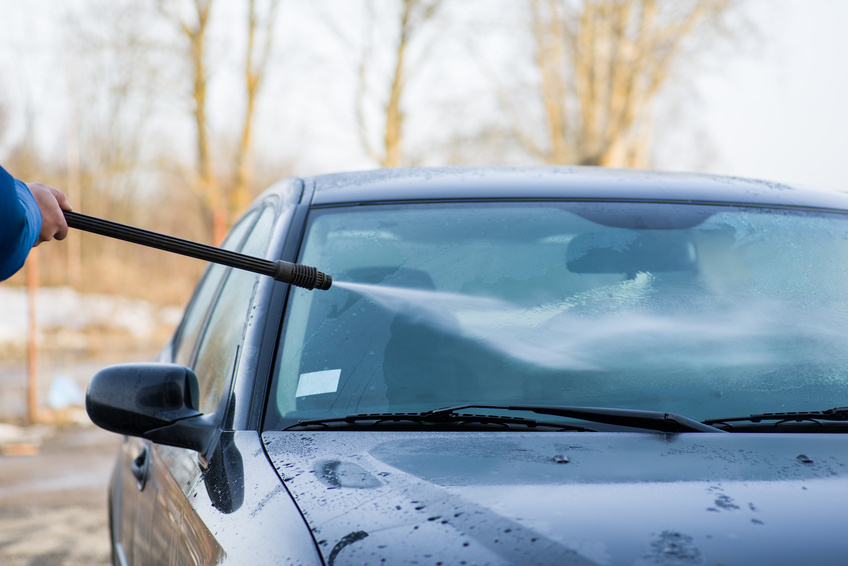 Cars pick up road dust, dirt, and debris that is difficult to remove thoroughly with a bucket of soapy water and a garden hose. Properly valeting a car takes time, but the reward is a vehicle that sparkles both inside and out. Understanding which cleaning products to use and in the correct order is key to having a well-maintained and beautifully cleaned car.
Start with the Tyres and Wheels

Professionals recommend starting with the tyres to prevent road dirt and oils from spoiling the body's wax. Begin by using an all-purpose wheel and tyre cleaning spray, which removes road dirt from surfaces. Allow the tyres and wheels to dry and then use a wheel cleaner and tyre dressing to finish the job. Be sure to follow all instructions on the products carefully and, unless you are a professional, select products developed for home use.
Dashboard and Instrument Panel
Common household cleansers can dry dashboards, causing premature cracking and fading. Using a bespoke leather or plastic dash cleaner either from a car valeting kit or purchased separately is the best way to clean, polish, and protect your dash and instrument panel. Use a soft brush to remove dirt and dust from the vents and follow up by using a vacuum cleaner and a crevice tool around all corners, vents, and the air intake valve for the heating and air conditioning unit.
Carpet and Seat Cleaning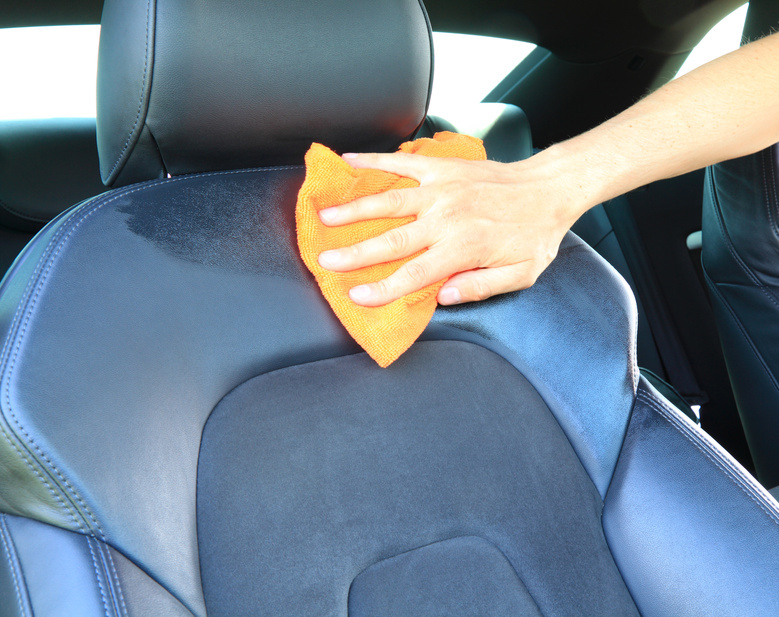 Vacuum the seats and remove stains with car seat stain cleaner following the manufacturer's directions. After the seats are clean, use a brush to clean the carpets and footwell mats before vacuuming. Brushing removes matted clumps of dirt. After you remove the mats, vacuum everywhere thoroughly. If the mats need washing, use a bespoke car interior cleaning solution.
Wash, Wax, and Buff
Be sure to wash the car with a proper car wash solution, using a soft cloth or sponge designed specifically for vehicles, and rinse completely to remove all residue. Dry the car with a soft cloth and use a liquid or paste wax to bring up the shine. Buffing the car makes a great deal of difference if you want your vehicle to have a high sheen. A car valeting instructional DVD is a great way to learn the best techniques for washing, waxing, and buffing your car.
Windows that Shine
Most household window cleaners contain ammonia, which can damage the dashboard and interior of your car. Use a window cleaner specifically developed for the car industry to obtain the cleanest windows. A squeegee is a great tool to get windows clean but work quickly so no product drips from the windows onto your nice exterior wax or interior cleaning job. To make the job easier, you may want to invest in car valeting equipment, which should include window-polishing cloths.