Qualityshoecare
ebay PowerSeller 99.5% rating Positive Feedback
Please
Visit my Shop
for amazing quality shoe laces (made in UK), leather care product and accessories.
Patent leather instantly makes any outfit look more formal and put together. We're often asked for tips on how to care for patent leather, so here are some ideas on how to clean shoes using professional patent leather range.
To clean the shoes, choose
Woly's lack mousse
patent spray. The foamy formula cleans and conditions patent leather, and contains silicone oil, which will keep the leather smooth whilst refreshing the colour. For the best results, shake and spray evenly all over the shoe and then quickly rub the leather with a soft cloth.
For regular upkeep use
Woly's lack patent cream
, which conditions the plastic surface leather and minimises cracks. Make sure the shoes are clean, then apply the cream thinly and evenly. Finish by polishing the shoe with a clean
Woly cloth
.
Woly Lack Mousse Patent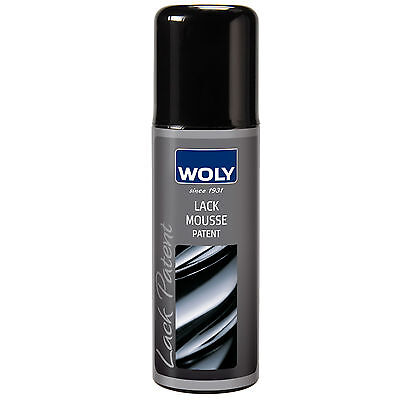 >>Buy Here <<
Spray Cleans and conditions for the leather above and below the patent surface. Keeps the leather supple and minimises the appearance of cracks with regular use. Good for handbags, bags, shoes, boots and all patent leather of imitation patent plastic to prevent cracks and keep a high gloss shine
MATERIALS
: Specifically designed for leather and synthetic materials with a patent finish.
---
Woly Patent Cream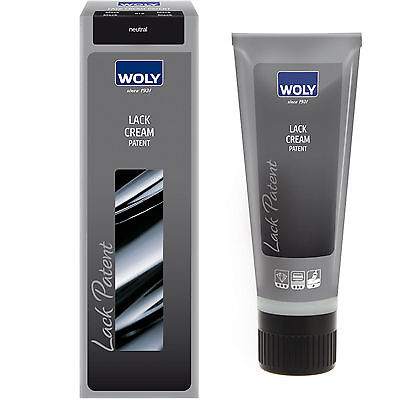 >>Buy Here <<
High-Quality specialist shoe cream for patent leather. Retains colour intesity and produces a perfect shine. Keeps the top surface soft and supple to help prevent cracking.
MATERIALS
: Specifically designed for leather and synthetic materials with a patent finish.
---
Woly Micro Fibre Cloth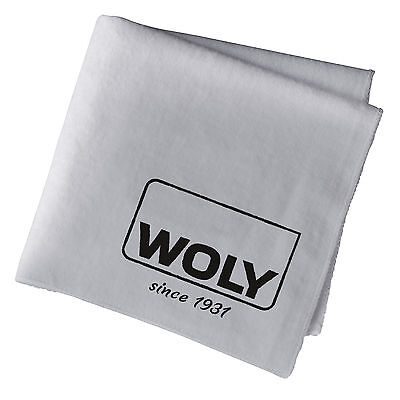 >>Buy Here <<
Brand New Soft anti-static cleaning and polishing cloth. This Shoe Polishing Cloth is great for use with all shoe creams and materials. In light grey colour with Woly logo on.
These soft cloth is high quality anti-static micro fibre fabric, excellent for cleaning or restoring colour on leather, patent or any smooth surface. Can be used for cleaning any surface - windows, furniture etc.
INSTRUCTIONS FOR USE
: To wash your microfiber cloth, soak it in warm (not hot), soapy water.
MADE FROM
: Anti-static high quality textile fabric
30 X 35 CM