Britain has over 7 million carers who look after loved ones for free, saving the NHS £119 billion a year! Caring for someone who is ill or infirm puts a huge strain on you both mentally and physically. This includes a much higher risk of back pain than the general population. Many of our best customers are carers that look after someone they love. If this is you we'd like to celebrate Back Care Awareness by giving you some tips on how to care for yourself as well as others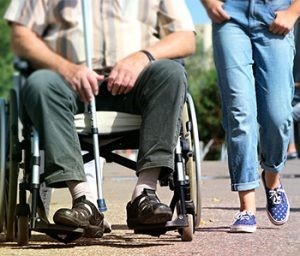 Are you lifting properly? Make sure you know these 5 tips to avoid injury!
A 2003 study of nursing assistants and lower back pain found it was more severe among those who often had to re-position and move patients. The largest factor was whether the nurses had relatives that they cared for at home. Both of these factors are a result of having to care for someone alone – a fact of life for most unpaid carers. If you have ended up caring for someone through circumstance rather than as a career, it's quite likely that you've never actually been taught how to lift safely. This massively raises the risk of injury and back pain. Over 70% of the UK's carers suffer from back pain and this is one of the biggest contributing factors. Lifting safely involves more than the classic advice to 'lift with your knees, not your back'. Try to follow these lifting tips from the British Chiropractic Association:

1. Think before you do: Before you attempt a task, assess the situation and decide what would be the easiest way. This can help you avoid any unnecessary accidents!

2. Follow the weight: Avoid twisting as you lift; this can be very dangerous! Make sure you are facing the direction you're going in before you proceed with the lift.

3. Brace yourself: When lifting, keep your feet shoulder width apart, bend your knees, keep your back straight but relaxed and try to brace your abdominal muscles. This will give you a strong platform to lift from.

4. No fancy footwear: Your shoes should be supportive with soft soles that have lots of grip.

5. Take a break: It can be hard to find time for breaks when you are a carer, it's so important! Try to have a rest and stretch every 20 minutes to avoid muscle strain.

If you would like more information on how to lift properly, try contacting your local council or speak to your GP. They can do a carer's assessment and give you help in learning practical skills to help you.
The hidden cause of chronic back pain in carers
A result from the 2003 back pain study that may surprise you is that severe back pain was connected to high stress levels. This included having a lack of support and working in an unpleasant or hectic environment for long hours. Most of us assume that back pain is purely a physical problem. However, psychological stress will contribute to your pain making it more severe and difficult to recover from. Physical and mental health are connected to each other more than people expect. You're doing a fantastic thing by caring for your loved one but it's important not to forget to look after yourself as well! You may not have even noticed that your stress had levels increased if you are busy with caring. If you have been suffering from symptoms like back pain, headaches, depression or insomnia then you need to find ways to de-stress and relax. Your council may be able to help you get respite care for your loved one so that you can take a break. It's possible to reduce your stress levels in just a few minutes a day.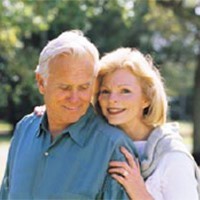 Being an unpaid carer is a 24-hour commitment, not just the average 9-5 working hours with really no time off, which can lead to high levels of stress. It's a good idea to get some time for yourself every day, even just 10 minutes can help you. We've got some great ideas on how to fit little moments of 'me time' into your day:

1. Meditation: Mindfulness meditation has been found to be as effective as counselling in treating stress and back pain. You can learn how to meditate at home using an app or book. Just 10 minutes a day can make you feel calmer and happier by changing the way your brain reacts to stress.

2. Aromatherapy: Essential oils can help to relieve stress and tension. Several studies have been done on its positive effect on nurses. They showed that it reduces anxiety and fatigue even in emergency departments. By using an aroma diffuser at home you can help both you and the person you care for feel more relaxed.

3. Write a diary: If you are unable to afford or fit in counselling sessions then try writing a diary for a few minutes a day. Written emotional disclosure – writing about the things that are stressing you out the most– has been shown to significantly improve both mental and physical health. Writing things down may help you to express and work through things you don't feel comfortable talking about to other people.

4. Exercise: When you're already exhausted from caring for someone, exercising is probably the last thing you feel like doing. However, regular exercise will actually help to give you more energy as well as strengthening your back. Plus, the endorphins released after exercise will boost your mood and leave you feeling less stressed. If you are unable to leave your home, try doing some yoga or stretching for a few minutes a day.

5. Self-Massage: Massage has a positive effect on both mind and body. A quick massage will release muscle tension and pain as well as being wonderfully relaxing. The Bac Dual Action Roller Massager allows you to give yourself a deep tissue massage while enjoying your favourite essential oil and is a lot cheaper and more convenient than a visit to your local masseuse.
We know how much effort carers make for their loved one, however you must always remember to look after yourself. After all, the healthier and less stressed you are, the better you will be able to care for your relative.