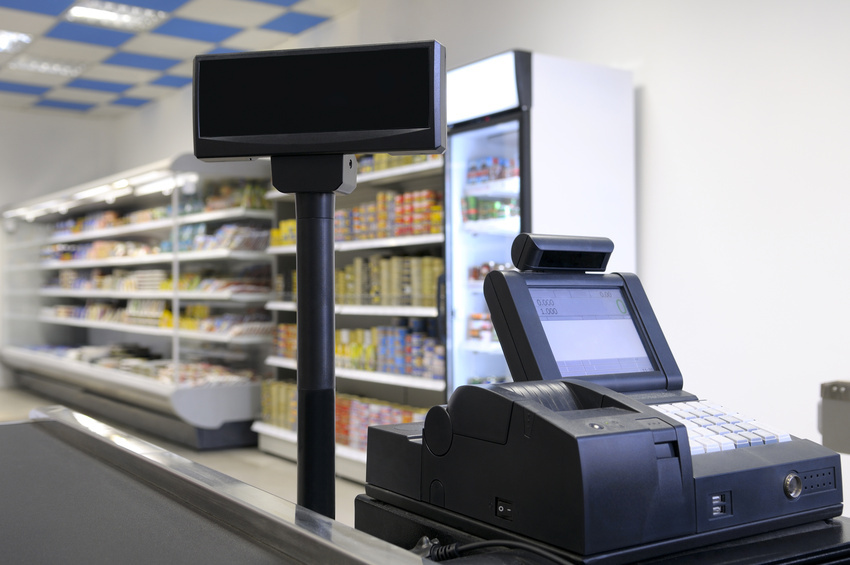 If you need to tally up a sale, a cash register is a must. You can choose from modern electronic cash registers or vintage models. Learning the difference between the cash register types ensures you purchase the best possible type for your particular business.
Antique and Vintage Cash Registers

Antique and vintage cash registers are very popular with collectors, but also with a variety of businesses, particularly those who have a vintage or retro theme. With models available from as early as 1879, in bronze, brass, walnut, or oak, these high collectible cash registers are works of art as well as a practical method of keeping your cash safe. They boast very ornate bodywork, often with intricate floral designs. These cash registers calculate the cost of a sale for you, as you input the cost of each item. The total displays on number keys that pop up at the top of the register. When the cash drawer opens, a bell rings alert you.
Electronic Cash Registers

Electronic cash registers work on the same principles as a vintage or antique cash register, but have more features and are powered by electricity. They generally have integrated cash drawers and allow you to add items together to get the total. The separate LCD screens display the total payment required to both you and the customers, and they allow you to input the total amount of cash the client pays you. The calculator then works out how much change you must return to your customer. Electronic cash registers usually boast extra security features, such as a physical key that you must put in and turn to operate the register, or they require you to enter your passcode before they begin to operate.
Point of Sale System Cash Registers
A point of sale system, or POS, is a complete customer checkout system. This electronic system comprises a cash drawer, a receipt printer, a barcode scanner, and an electronic monitor, complete with matching POS software. Most also include a debit card reader or a credit card reader. The software programs offer inventory control, sale tracking, and order fulfilment. The cash drawer operates via the software and computer monitor. You scan the barcodes, or type them manually if they fail to scan, and the POS reads the barcode and loads pricing information. It adds up all items and displays a total to you and your customer. Point of sale systems are easy to use cash registers, and the extensive range of other features, such as stock control, makes them convenient, versatile, and indispensable, particularly in retail environments with large inventories.