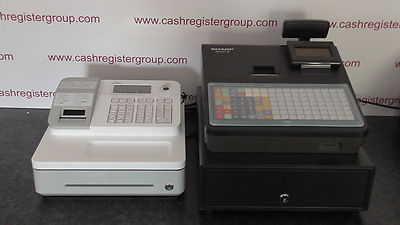 Its smaller than other tills
The photograph shows two cash registers, the one on the left is the Casio SE-G1. You can clearly see there is a big difference in size. The machine on the right is a standard size model that has all the features you would need if you are a busier shop.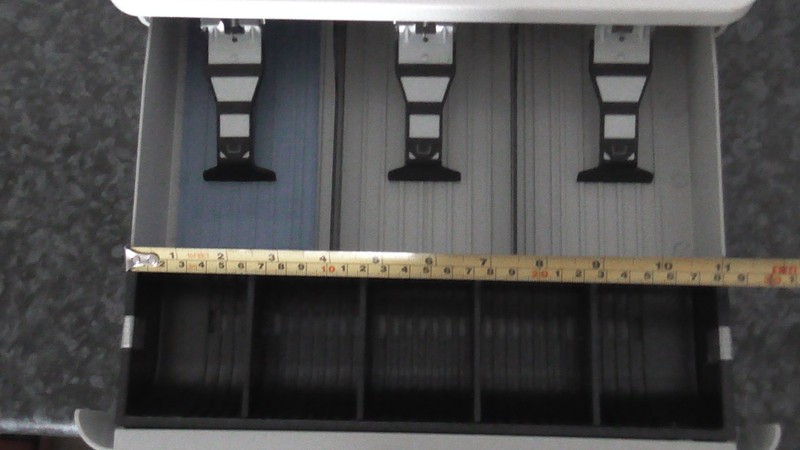 Handling cash
Are you a business that only does a few sales per day, like a beauty salon, hairdresser or such ? If so the SE-G1 is ideal for you.
If you are a busy shop, you will be taking lots of cash, the SE-G1 doesn`t have enough compartments for every coin. So if you don`t want to mix your coins then the SE-G1 is not the machine for you. Typical shops that this machine is not suitable for are Clubs, Convenience shops, Grocers, Fish & Chip shop and typically shops that handle over 50 customers per day.
How to setup your Casio SE-G1
We have done a help video for you to watch online. We deal with almost all aspects of setting up the machine to operation and end of day cashing up. Make sure you have the machine in front of you so you can make the most of the video.