Dads, bless 'em. Where would we be without them? We totally believe what they say, act like they act and take their advice – well, some of the time. But when it comes to fashion they don't always hit the mark... and it's refreshing to know neither do celeb dads!
Daddy Cool vs Daddy Cardi
Wow, Becks always does the smart casual look sooooo well. Beautifully tailored strides, fitted
shirt,
coiffured hair, the full package. Sadly, we can't say the same for Ashton. That cardi left us lost for words, and as for the saggy slacks and clashing shirt, noooooo, we cried!
eBay dad fashion verdict:
David you're the Dude, Ashton the Duffer. Although you remain unquestionably cute.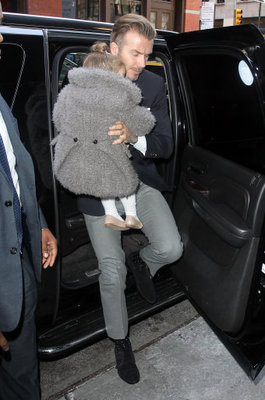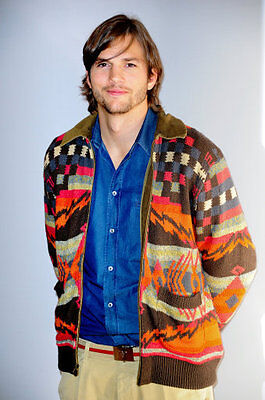 Add a caption
David Beckham vs Ashton kutcher... er, dad 'fashion' gone crazy
Daddy Chalk vs Daddy Cheese
It's hard to go wrong on a red carpet occasion. A delicious tux or smart slim suit is all it takes to stun the crowds as a fella. But what's this – how wrong could we be? Simon here perfectly demonstrates how not to do the look. Ever. EVER. So if becoming a dad hasn't knocked his habit of wearing mum jeans, we doubt anything will.

eBay dad fashion verdict: Brad, you win! You're the Dude every time. Simon, please just once break the mould and don a suit, you Duffer!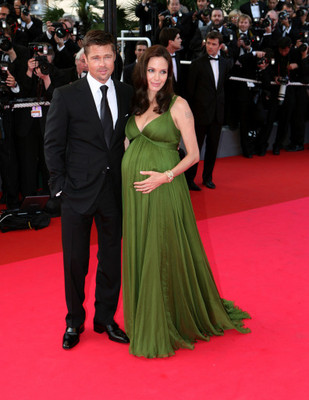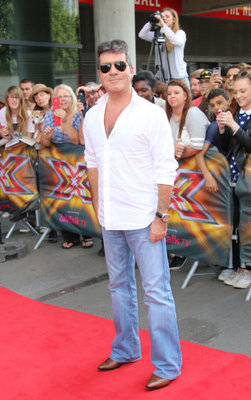 Add a caption
Pitt vs Cowell on red carpet cool. Just. No. Contest
Daddy Swarthy vs Daddy Suave
Rocking a suit. How hard can it be? Men have been wearing suits for way longer than human memory, and always looked respectable. Possibly not in the 1970s, but we'll forgive that little fashion faux pas. While any self-respecting gent has updated his
suit
from that time, not so Laurence Llewelyn Bowen. Purple and knee length... whaaaaaaaat?
eBay dad fashion verdict:
Pete, you are our suit hero. That's how to do it, Dude. LLB, Duff, Duffer, Duffest.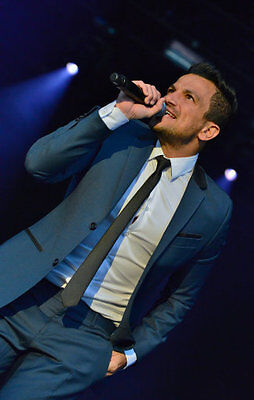 Daddy Trucker vs Daddy Biker
Now, when it comes to vehicle chic, there are most definitely rules. And the top one is don't wear grubby-looking stonewash denim and a trucker cap! Just no, Jamie Oliver. Gerrard, on the other hand, shows dads how it's done, with a nod to biker cool – look at the difference. Dreamy.

eBay dad fashion verdict: Gerrard Butler, you win, win, win, Dude! Jamie, time to bury the Duff trucker look, no?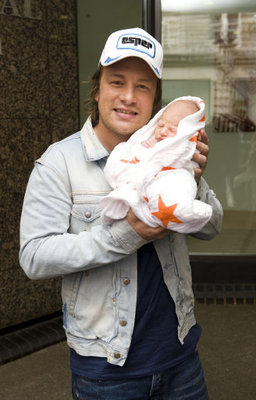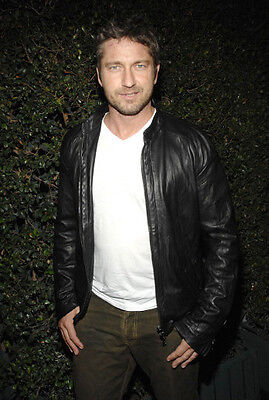 Add a caption
Greasy trucker vs cool biker... who gets your vote?
Daddy Tucked-in vs Daddy Baggy
What's this? Have we gone back in time and woken up in 1984? Rub your eyes, kids, T-shirts appear to have become the standard uniform for US dads. The pale wash jeans minus belt and tucked-in T-shirt look frightens us, Matthew. Even if it was 1984, which it isn't, in case anyone is confused. And Adam, baggy T-shirt and terrible shorts? We are lost for words. No need to let yourselves go, boys, now that you're dads!

eBay dad fashion verdict: Matthew McConaughey, no. Adam Sandler, no. Dudes, you're both dad fashion Duffers on this occasion. Official.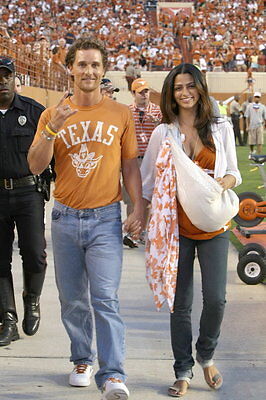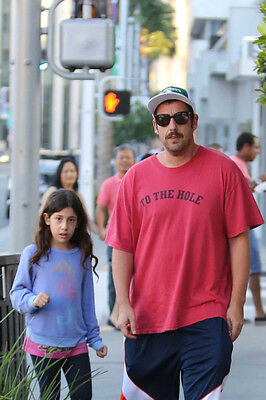 Add a caption
Matthew, no excuses! Adam? Dear oh dear. Images: celebritybabyscoop.com