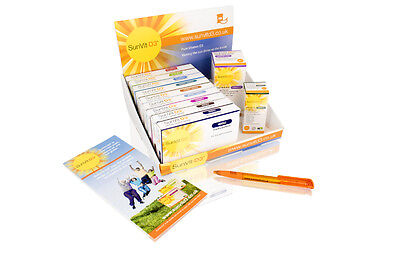 Supplementing vitamin D3 can help to heal damaged hearts, reports Halal Treatments

Research from the University of Leeds, School of Medicine, found heart function to be improved through Vitamin D3.

"This is a significant breakthrough for patients. It is the first evidence that Vitamin D3 can improve heart function of people with heart muscle weakness, known as heart failure. These findings could make a significant difference to the care of heart failure patients." – Dr Klaus Witte, School of Medicine at Leeds Teaching Hospitals NHS Trust.

Dangers of exposure to too much sun include; sunburn, heat exhaustion, heatstroke, skin damage and skin cancer. Little or no sunlight can limit our production of serotonin, the "happy hormone" and Vitamin D, vital for good health.

"We do not get enough Vitamin D which is why it is essential to take Vitamin D supplements, that have been certified Halal, such as SunVit-D3 as they offer the purest form of Vitamin D intake." – Halal Treatments

An extensive review carried out by The Scientific Advisory Committee on Nutrition (SACN) has suggested that everyone over the age of one needs to consume 10 micrograms (400IU) of vitamin D each day in order to protect bone and muscle health. Public health officials say, in winter months, people should consider getting this from 10 microgram supplements, if their diet is unlikely to provide it.

Other national guidance recommends that higher risk groups need at last 800IU-2,000IU daily and may need as much as 4,000IU daily.