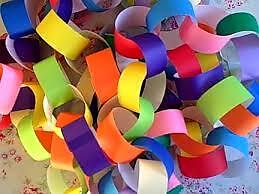 Easy peasy
Using just a pencil, ruler and some plain coloured paper or even wrapping paper you can create simple yet beautiful decorations that can be used on any occasion. You just need to pick a paper that suits what you need the chains for.

How to make a chains.
Draw lines on the paper using the pencil and the ruler.
Cut the strips out using a pair of sisscors.
Make a circle with the first strip and glue the edges together.
Repeat with the rest of the strips but making sure you interlink the strips when making the circles. You might need to hold the ends together till the glue gets tacky.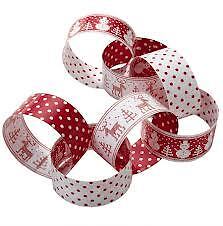 How about for a more personal touch and something to keep the kids busy, get them to draw or paint on plain pictures on the paper and then turn them into paper chains.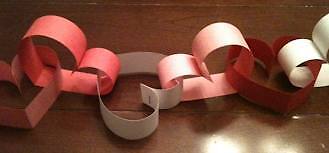 Different shapes
You could try making chains with different shaped links though this might require the use of a stapler. Like the one shown in the picture to the left was made for valentines day and used colours associated with love and romance but due to how curvy the tops of the hearts are they required a stapler to keep the links closed.
#GotItFree #GotADiscount bzzagent