Upholstery Nails ..... 250 years of history yet can still look modern today
Upholstery nails have been used in the upholstery industry for over 250 years. They were first used on leather covered oak chairs and benches to keep the leather in place.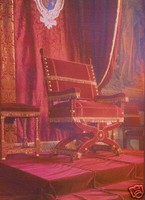 Brass nailing was all the rage in the middle of the 18th century and specified by the designers of the day.
They are used today for leather, reproduction and restored upholstery and furniture.
Leather work has always had a greater call for nailing as braids are unsuitable.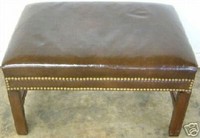 There are many sizes and finishes to choose from.

Modern finishes has kept furniture makers and designers able to specify upholstery nails for contemporary furniture. Examples of such nails are the chrome nail and decorative nails like honeycomb and swirl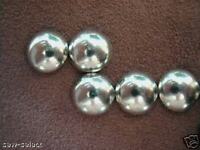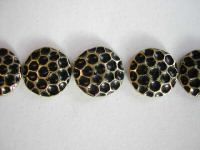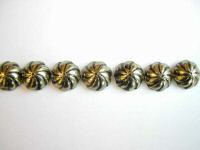 You can get the small R5 5mm nails and large 19mm nails antique on steel and antique on brass displayed below. The antique on brass nail is the one on the right. It is a solid brass nail with a decorative finish that is suitable for outdoor use as it does not rust. The antique on steel is less expensive but gives a similar look.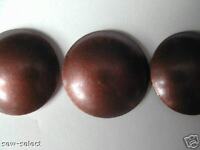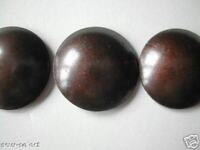 The largest nails are the R24 24mm size antique on steel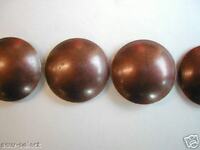 There are many other designs, colours and sizes produced around the world. They may be hard to find and to buy in a small quantities. The above nails should all be available on ebay.