Below are some great alternatives to jewellery wine glass charms...Chalkboard wine glass charms with beautiful saddle stitch ribbon!
These are perfect decorations for weddings tables and dinner parties! These can also favours and name places combining both as a cheaper alternative.
These can be wiped cleaned and re-used again and again.
Here are the wedding ivory charms: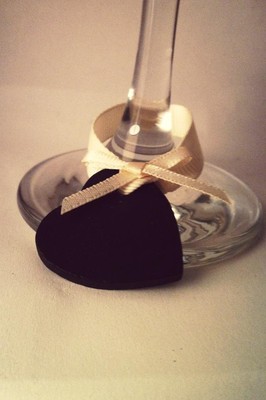 Check out Facebook for more photos by searching chalkboard wine glass charms.