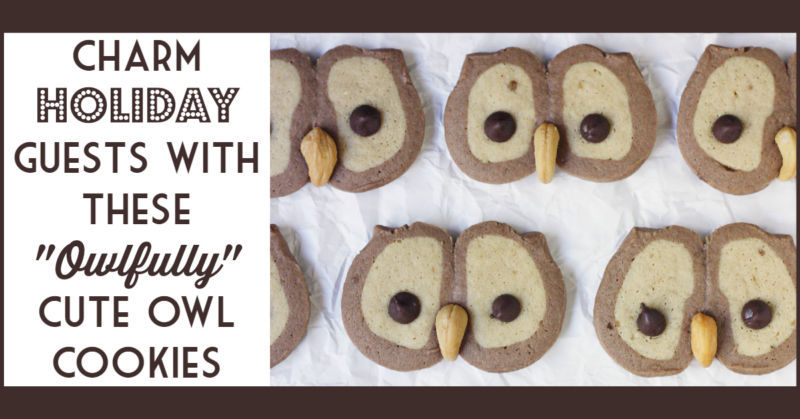 The holidays are my favourite time to indulge in baked goods. Yes, I love to eat cookies, brownies and huge slices of cake year round, but there's something even more comforting when you eat a freshly-baked, still-warm cookie during chillier weather. Usually I'm baking batches of
four-ingredient pumpkin cookies
, but sometimes I like to pull out all the stops when entertaining holiday guests. That's when I bake a batch of super adorable owl cookies complete with beak and beady eyes.
I was worried this owl cookie recipe would take serious time and effort but I was pleasantly surprised to discover they were far easier than originally thought. The nice thing about these cookies is you can make and chill the dough the day before so you have less prep time the day you'd like to bake them. I'm all about prepping food ahead of time during the holidays; it's one of my tips in my
5 Ways to Simplify Holiday Entertaining
guide.
Before we dive into the recipe, I wanted to share a couple tools I found helpful when making these owl cookies.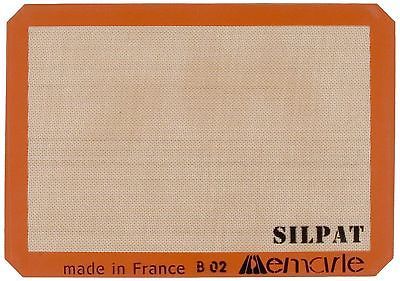 Silicone Baking Mat
A
silicone baking mat
makes rolling the chocolate dough around the plain dough so much easier than attempting to do it by hand. I use my silicone mat when I bake any batch of cookies. It keeps them from sticking and helps bake them more evenly.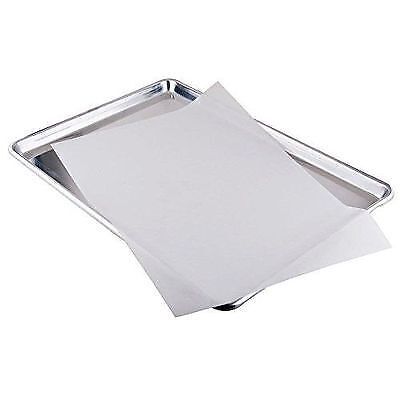 Greaseproof Paper
Greaseproof paper
is a great way to go from shaping the cookies to baking the cookies—no transferring necessary! Greaseproof paper is also great for lining pans when baking things like homemade brownies and lemon bars. You can pull out the entire batch at once. Simply cut into squares and transfer to a serving tray!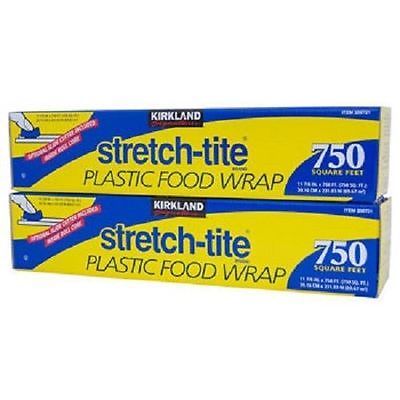 Cling Film
Cling film is a must when chilling shaped dough. Foil, while doing a great job keeping certain foods frostbite free, isn't the best at keeping chilling dough air free. You want that cookie dough sealed as tightly as possible so it doesn't dry out or pick up any refrigerator odours.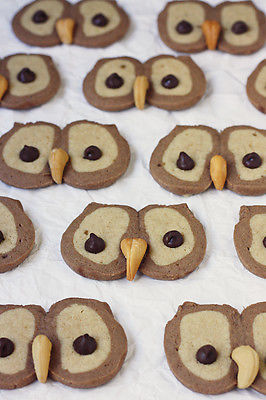 Owl Cookies
Much easier than they look and completely adorable. Makes approx. 2 dozen.
Ingredients
Directions
Cream butter and sugar until fluffy; add egg and vanilla. Mix well.
Add flour, baking powder and salt. Beat until thoroughly combined.
Make a roll out of chocolate dough. Make the length just short of the length of a cookie sheet on a non-stick surface like a silicone baking mat (or flour counter lightly). Use rolling pin to flatten roll so dough ends up approximately 4-5 inches wide and the length of a cookie sheet.
Make a roll out of plain (light) dough the same length and center on top of the chocolate dough. Use a spatula or silicone mat to wrap chocolate dough around plain dough.
Wrap in plastic and wrap seam side down and smooth. Place on cookie sheet or similar flat surface and chill 2 to 4 hours or up to a week.
Preheat oven to 350 degrees. Cut dough into 1/4-inch thick slices and place two slices side by side with flat sides together on cookie sheet lined with parchment paper. Press gently to seal seam.
Pinch upper corners to resemble ears (see photo). Gently press chocolate chips in each circle for eyes and a cashew in the center for beak.
Bake 10 to 15 minutes or until set. Let cool 2 minutes before removing to wire rack. Store in an airtight container.
Note: If you have nut allergies in the group, you can substitute sweets for the cashews. You can also wrap the plain dough around the chocolate for a different style of owl cookie.