Is film dead?
Far from it! Digital photography may have come so far in the last few years that film cameras are bordering on being obsolete, but the recent Lomography movement means that old-school cameras are still a popular medium for people to take photos, particularly more artistic shots.
Also digital photography can almost be too perfect in the right hands, and these cameras, particularly low-end, have a tendency to err on the side of over-exposure, with some models having no way of compensating for this.
This is by no means a definitive list of cheap films, but merely a few that can be purchased for under £5 a roll in the UK.
Tudor Color XLX
This film went out of production in 2015, but there is residual stock and plenty of expired stuff about. Most suppliers now substitute Fuji C200 or Kodak Colorplus for this film.
Allegedly a repackaged Fuji Superia 200, colour reproduction is good, though I find the greens a little flat (compare to the shots on expired Superia 200 further down).
You will still find this film for a couple of quid a roll if you look hard enough, though in late 2016, most of it will be expired, and this is a film I don't think ages very well at all.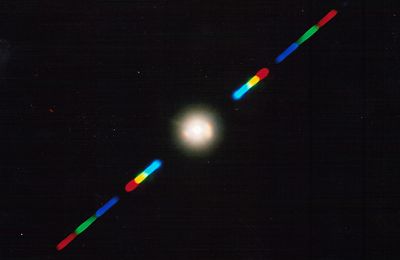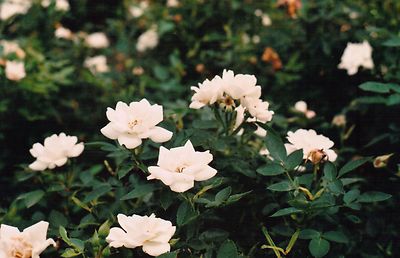 Add a caption
The diffraction filtered moon shows nice, vivid colours. However the rosebush looks dull even on a bright summer day
Agfa vistaplus
Yes, the film sold in a certain well known pound store! This film goes in and out of production with demand, so finding it is sometimes tricky. At the time of writing (May 2016), only the ISO400 version is currently being produced in rolls of 36 exposures 35mm. It's a solid, budget film. Colour reproduction is faithful, sometimes erring toward the blue. Graininess is low unless pushed hard or in poor light, but responds to a flashgun nicely without looking pallid. Ideal for days out, holidays or street photography.
A personal recommendation is you don't get this film printed, and just get rolls developed and scan yourself, or ask for NO colour correction. The way prints turn out from this film varies from lab to lab (Boots pharmacies labs being by far the worst!). However you can see below a number of different scenarios where I have shot on this film and the images below are just scans from the negative with no messing around.
Also this film has fragile sprocket holes. I've torn many a film when it has come to the end of the roll with a manual wind, so an auto winder is a better bet here, especially a camera that unrolls the whole roll first.
Finally, don't get ripped off with this film. You can get it in Poundland for £1 a roll. Many retailers and eBay sellers will try and flog this on to you for £4+ a roll.
Kentmere
This is a budget B&W film made by Harman, the owners of Ilford. 35mm ISO 100 or 400 film in rolls of 36 exposures, or a bulk canister. This is not a repackaged Ilford emulsion, so it won't have the familiar properties of HP5+ or Delta 100. I had mixed results with Kentmere 400. It is supposed to be fine grained, but in low light the grain shows, sometimes quite badly. In bright light, however, it shoots quite well with high contrast and fine(ish) details. It takes colour filters well, exaggerating the contrasts further. You should be able to get Kentmere for around £3 a roll if you buy it in multiples, and personally, I find the 100 ISO film the better of the two in terms of fineness and contrast.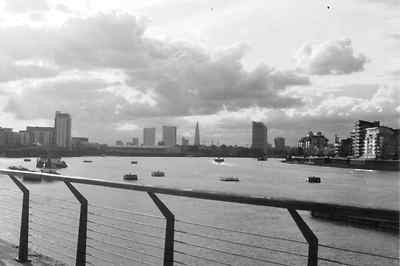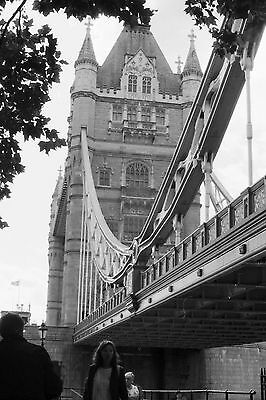 Unknown brands of film
There are plenty of cheap films knocking about from various companies which can be purchased for as little as £1 a roll (some even cheaper!), some are discontinued lines, others repackaged Fuji, Kodak or Ilford stock, but there are some makes not even the most established photographers have heard about. The discontinued films and repackaged ones are good enough for holiday snaps and recording your days out, but the unknown brands can be a lottery whether you get something good or bad. If you get a job lot of the same brand of film, it may be worth trying them to see what you get. You may be better off with expired film which has been cold stored.
A lot of the unknown brands of film ended up in cheap disposable cameras, which could be unpredictable in how the prints came out.
Expired film
Expired films give some interesting results to your pictures, and can be a cheap way of getting into different film formats. With the exception of the formats and processing methods discontinued before or during the 1980's, most cameras out there will get a roll of film. Only buy films have been stored in the fridge or freezer, both before and after exposure, and exposed films are wrapped in foil or put back in opaque canisters to prevent any light leaks. Sometimes you get some interesting effects on expired films, particularly if the light seals on your camera are failing. The photos below came out relatively well on a good quality film that was 8 years expired, a little flatter than if the film was fresh, but certainly not poor or unrecognisable.
Don't get fooled into thinking that film is like fine wine and gets better with age - in many cases it doesn't! B&W film loses some sensitivity and gains grain - sometimes you will have to push the developing time by at least 1 stop.
Colour print film, once again, will gain a grain and lose both sensitivity and colour definition, the older the film the more these are exaggerated, and the orange film base does fade over time, affecting the colours further.
Colour reversal (slide) film is the trickiest expired film to get right. Slide film is tricky to perfect when fresh, it demands very tight exposure tolerances, so by the time it's even a year out of date, colour shifting and poor exposure are commonplace and are exaggerated by poor quality lenses, though grain doesn't show as badly as B&W or colour print. If you send film off to be developed, it may be worth talking to the lab for advice before submitting your films.

The recent popularity of Lomography and the use of vintage cameras means the cost of 35mm and 120 format films are kept buoyant, particularly the latter as they can be adapted to fit 620, 116 and 616 cameras. You will often not get much of a discount buying an expired film in the current market.

One thing that cannot be stressed more is check the film's format and developing process BEFORE you expose it! Most places will only handle B&W print, C-41 colour print and E-6 colour slide chemistries and 35mm or medium format (120). There are specialist labs who can handle 110, 126 and 127 film (possibly other formats) provided the film uses a current chemistry. For older processes, such as K14 (Kodachrome), C-22, Agfa CT-18, your options are extremely limited, and you may have to put up with a black and white negative conversion.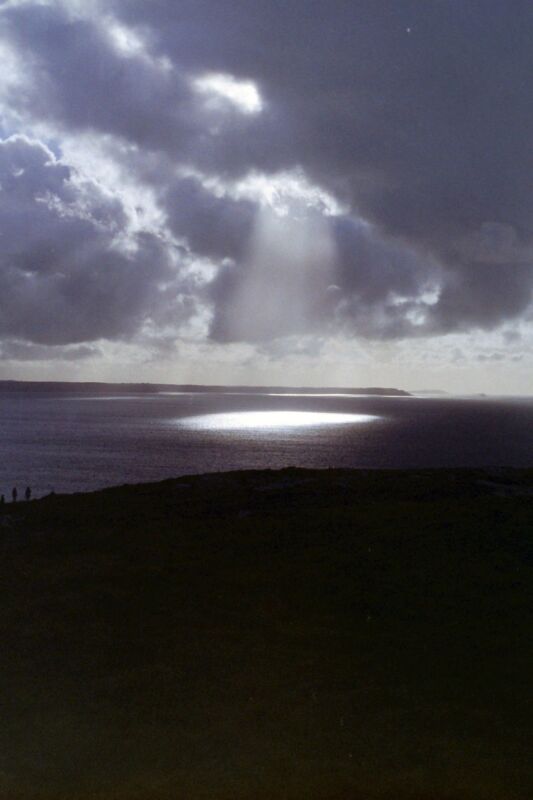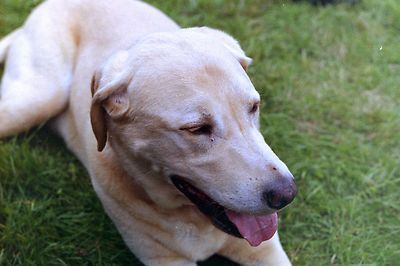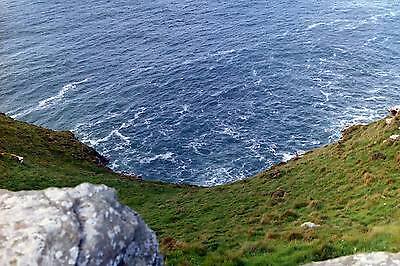 Add a caption
3 scans from expired Fuji Superia - the film was 8 years out of date at the time!