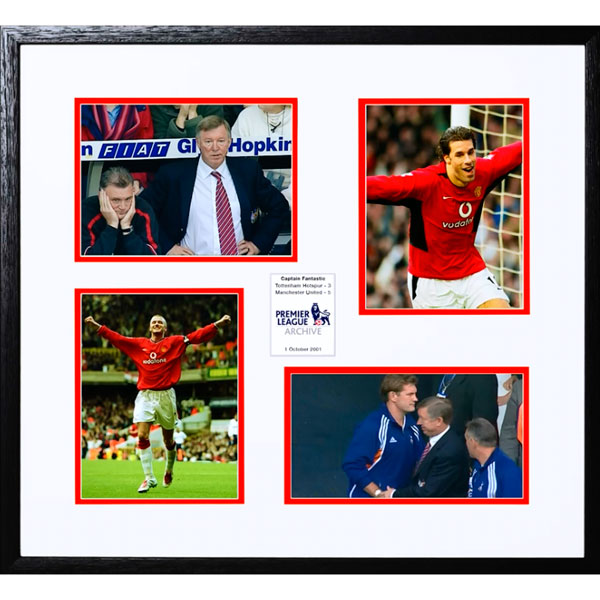 There is something about trading cards that can catch almost any fan's attention. Seeing there is only one Chelsea Football Club, there is no way every fan can own the team. What they can do, however, is own all the players' trading cards. It may not be a perfect substitute for owning the team, but it brings its own rewards. Anyone can buy and collect Chelsea trading cards, from the youngest of fans to the oldest. Older fans can connect with the team of any era, while the youngest can explore the rich history of football. Collecting trading cards is a hobby that can be enjoyed alone, or shared with friends and family. It is a great way to enjoy the team even when they are not playing. People can collect Chelsea trading cards to show their love of "The Beautiful Game", or they can collect signed ones as a way to connect with the players.
History of Chelsea Football Club
Collecting Chelsea trading cards is a great way for fans to connect with the history of the club. Chelsea has been around for over a century, amassing records and thrilling fans for generations. As with all good stories, that of Chelsea has its twists and turns, and for many fans it was a very long time for the payoff. One unique aspect to Chelsea's history is that the club started with a stadium, and built the team to fill it, rather than the other way round. In 1905, Gus Mears was looking to build a new football stadium at the Stamford Bridge athletic park, but the closest football team turned him down, not wanting to play at the venue. Undeterred, Mears started his own club and Chelsea was born. Mears had a team and a stadium, but no league. With the Southern League uninterested, he turned north to the Football League, and Chelsea was accepted to the Second Division on May 29th, 1905.
Challenges and Championships
Chelsea started in the Second Division, being the first team to ever join the Football League before playing even a single game, and by the end of the season were ready for promotion to Division One. Despite that early promotion, they were not a great success, often battling relegation, usually successfully. For most of the first fifty years, Chelsea was known as the "Pensioners", drawing an audience who just wanted to watch a football match rather than die hard Chelsea supporters. This all changed when Ted Drake was appointed manager in 1952. It took him three years to change the culture, but he did it, bringing Chelsea their first League Championship in 1955, half a century after they entered the league.
Fall and Rise to Glory
Chelsea fell from Division One by the end of the decade, but was able to fight their way back. They played well for much of the 1960s and 1970s, but the 1980s were very hard on the club. They had to stave off a potential relegation from the Second Division to the Third, and then engage in a long and drawn out legal battle to save Stamford Bridge from falling into the hands of speculators. The following decades were a period of steady growth, and by the year 2000 Chelsea was on the road to becoming established as one of the country's finest sides. From then on Chelsea went from strength to strength, winning both the League and FA Cups in 2010.
Buying Trading Cards
The most important thing any fan can have when looking to buy Chelsea trading cards is knowledge; knowledge of the team, knowledge of the cards, and knowledge of their own desires. Every piece of information a potential buyer has, helps to make a better decision for any purchase, and Chelsea trading cards are no exception to that rule.
Condition
One of the most important things to consider when buying collectibles of any nature is their condition, and this also applies to Chelsea trading cards. Not only are cards in good condition more valuable from a collector's standpoint, they are also nicer to have with clearer images and brighter colours. This is one area where being able to see pictures of the specific card can be beneficial, as it lets the buyer know exactly what the seller has on offer, and examine the condition before they buy.
Rarity
Some cards are rarer than others, whether from smaller print runs, or because the player was less popular and so fewer of their cards survived. While rarity may not always map directly to value, it can be an important consideration because it can be difficult for a prospective buyer to predict the likelihood of such a card being available again. This makes the rarer cards a priority when determining which card to purchase as there is no guarantee of future availability.
Desirability
Some Chelsea trading cards are simply more desirable to have than others, whether because of the set, or more often because of the player. The more desirable the trading card, the faster it sells and the higher the price it can command on the open market. These are the cards that can really stretch a fan's budget. They often combine rarity with high prices, and can easily be the centrepiece of any collection.
Autographs
Autographed Chelsea trading cards bring a personal touch to any fan's collection. What better way to attain a personal connection than by having a favourite player's signature on the card? Older fans can treasure the memory of games and teams gone by, while younger ones can revel in the knowledge that a star player actually touched the same card they have in their collection. It also brings the experience of Chelsea football that much closer to a fan who may never have had the chance to go to a match.
Buying Chelsea Trading Cards
For new fans, buying their first Chelsea trading cards is easy. They rarely have expectations, and often are happy to obtain the cards regardless of their value. It is only once they have a few cards and want to add more that the decisions become more difficult. There are so many Chelsea trading cards available that it can be difficult to decide which ones to focus on in order to build a collection. Some buyers may want to start by getting all the cards for one particular player from that player's entire career. Others may want to build a collection that assembles all the Chelsea players for a given year.
Whatever the buyer wants, there are certain steps they should follow when looking for Chelsea trading cards.
| Step | Description |
| --- | --- |
| | Fans should decide which Chelsea trading cards they want |
| Set a Budget | Fans should determine how much to spend before buying |
| Examine the Cards | Before buying, fans should check the condition of cards |
| Enjoy the Collection | Chelsea trading cards are fun, so fans should enjoy them |
These simple steps make it much easier for any fan to make an informed decision about which Chelsea trading cards they want to buy and how to buy them. The first two steps are particularly important as they make it possible for the buyer to stay in control of the purchase.
Conclusion
Buying Chelsea trading cards is a great way for any fan to express their love of "The Beautiful Game". They are a fantastic way to share the history of Chelsea, and provide a personal connection for any fan to their favourite team. The key to buying Chelsea trading cards is in the buyers knowing what they want and why they want it so they have the information to make an informed purchase decision. Once a buyer knows what he or she wants, they can set a budget. Factors to look out for are the condition of the cards, the rarity, and the desirability. Buyers should remember that rarity alone does not drive up the value, it needs to be coupled with desirability. Some Chelsea trading cards are only rare because no one cared enough to save them, and so despite the fact they may be hard to find, they still have very little value. With a little bit of knowledge any Chelsea fan can make a great start to their Chelsea trading card collection.