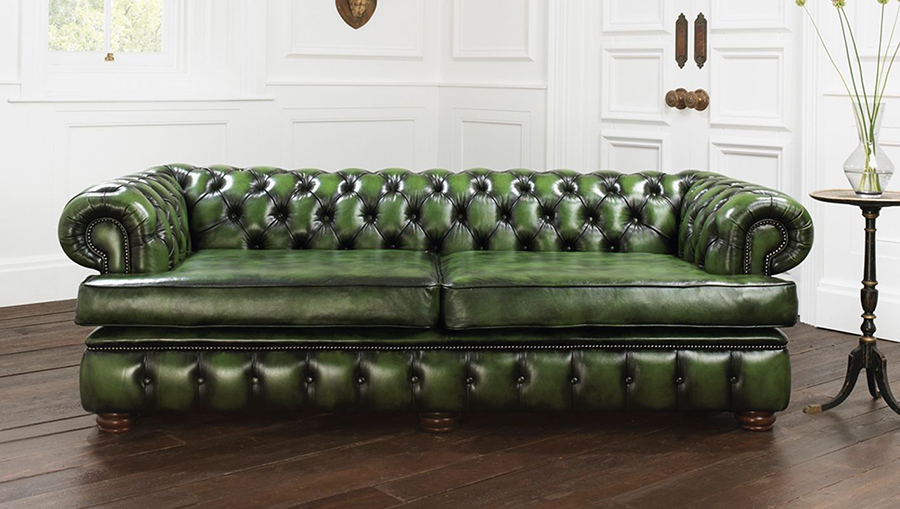 Chesterfield furniture rose to the height of style in the early 1920s and still remains popular and in style. Anyone who wants to furnish their home with Chesterfield can consider the range of seats, sofas, couches, and longues in several colours and materials. While options abound, most can easily choose Chesterfield furniture with some help spotting quality, deciding on size, and considering upholstery.
Quality Chesterfield Furniture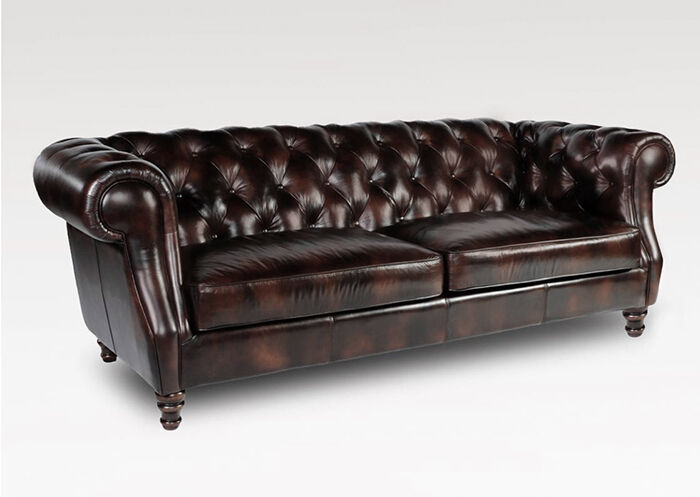 Chesterfield sofas all vary in construction, but learning to spot quality options allows owners to furnish their home with long-lasting furniture. The best Chesterfield furniture features as few seams as possible and uses genuine leather made of one or two large pieces of hide. Demic leather sofas are more affordable, but they have hidden seaming to stitch together smaller parts of hide, which means that the leather is not as durable. Additionally, look for a wide, broad frame because this means that the manufacturers did not cut on costs. Finally, good quality Chesterfield furniture features nails along the seaming. With lower end furniture, these nails are usually decorative and glued on, but for the best durability, look for real, functional nails.
Size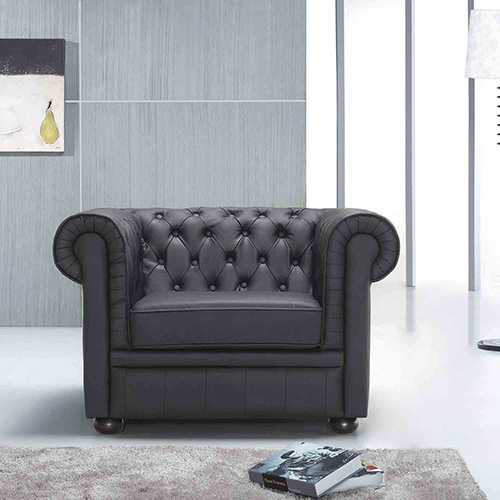 The size of the frame not only affects placement and arrangement in a room, but it can also speak to quality. A large frame is traditional for a Chesterfield chair or sofa, but do measure the space and then look for a suitable furniture piece. Moreover, traditional Chesterfields are set low to the ground with round legs and vertical backs. Many modern options feature slightly slanted backs for more comfort, but ultimately, choose the style you like most. Furthermore, Chesterfields come in several sizes, such as two- to four-seater sofas, longues that usually take up the same space as a three-seater sofa, large single person chairs, small single person chairs, wingback chairs, and more. To furnish an entire room, consider buying a Chesterfield suite, although this limits the choice in style and size of each piece.
Upholstery
Chesterfield furniture typically comes with leather upholstery in dark brown, dark red, burgundy, or even black, although the latter is rare. Some modern leather Chesterfield furniture features brighter colours, such as red and tan, which may be more appealing to some buyers. Leather type also varies and might include suede, velvet, nap, faux leather, or even removable covers. A dark red or oxblood genuine leather upholstery characterises traditional Chesterfields and so makes for the most obvious choice.