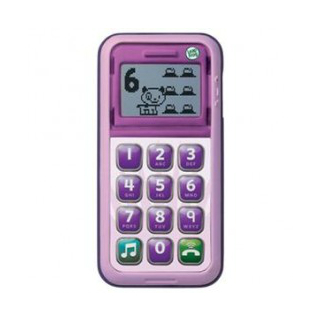 Children of a younger and younger age now want to have their own mobile phones and for many it is an essential piece of equipment. As more and more public phone boxes are removed or malfunctioning, the only way a child can usually keep in touch with their parents when they are away from home is to have a mobile phone. But there are key issues that need to be considered when buying such a device for a child.
When to Give a Child a Mobile Phone
The age that a parent decides that their child needs a mobile phone differs from family to family. Some feel that as soon as their child is away from the home without a parent or guardian with them, then a phone provides a level of security that ensures they can always get in touch. This is usually when a child starts senior school, at approximately 11 years old, but can be a lot sooner for more independent children. A child who has to travel on their own to get to school or club can use a phone to advise their parents if they are going to be late if they need assistance. For some a phone is a form of comfort that is only used when absolutely necessary, while other parents worry that their children will use a phone for a status symbol and run up huge debts. But getting a smartphone for a child doesn't have to be a concern. It is possible to put on as many limitations as required so that the child can be kept safe and the parents kept happy.
Points to Consider When Buying a Mobile Phone for a Child
When choosing the actual handset for a child, there are many points to consider which depend greatly on the age and preference of each individual child.
| | |
| --- | --- |
| Cost | One of the greatest considerations when choosing a mobile phone for a person of any age is the cost. Though it may be possible to get a free phone when signing up to a new tariff, the replacement cost must also be considered. As children are more likely to break or damage their phone, it may be wise to consider insurance or choose a cheaper mobile phone that won't be so costly to replace. Furthermore, the cost of the phone will also reflect its attraction to others. Though a child will want to have a phone they can be proud of, don't make it so good that it becomes a target for thieves. For a higher end mobile phone that doesn't cost the earth consider a Manufacturer refurbished mobile phone.. This is where a phone has been restored by the manufacturer but cannot be sold as new. As no one will be able to tell the difference, this is a great way of making significant savings on the cost of a handset. |
| Features | The children of today are incredibly computer savvy which means they are probably going to be able to deal with the most intricate of phones in a matter of minutes. For a basic phone, most children will require a good quality camera, accessibility to a wide range of apps and a variety of games to make the phone attractive. |
| Size | One thing that many parents do not consider when buying a mobile phone for their child is the size of the actual handset. Larger smartphones may have a bigger screen, but are also less likely to fit into the standard child's pocket and will be harder to be discreetly put away. In the same way, a phone that is too small will be difficult to find in a big bag or may have buttons that are too frustrating to use in a hurry. Choose something that is going to suit the age and requirements of the child in question to achieve the right fit for them. |
| Style of Phone | There are many styles of phone that can be ideal for a child depending on their age. For the older child or teenager, a tablet style smartphone is usually more desirable. However this type of phone does require the child to remember to lock after use and store carefully so that the screen is not scratched or damaged. For younger children, or the more active teenager, a clam or flip phone may be more appropriate. Not only will this style of phone protect the keys and the screen from accidental damage when in a rucksack or locker, it will also answer when opening and hang up when closed so that there are no concerns about excessive bills. |
| Network | When buying a mobile phone for a child, make sure that it will work with the required network. Either choose a phone that is dedicated to the network being used or choose an unlocked mobile phone which will then work with any sim card selected. |
Setting the Limitations on a Child's Mobile Phone
Many of the points that parents worry about when giving a child a mobile phone can be overcome very simply and usually need some cooperation between the contract holder and the network supplier.
| | |
| --- | --- |
| Limiting the Cost of Calls | The biggest concern for most parents is that their child will rack up massive mobile phone bills each month. But there are simple ways to avoid this. The first way is in education. By making the child aware of how much calls cost, not only do they become much more aware of what they are doing but it also makes them much more responsible in the future. Secondly, limit the value of the calls they can make. This can be done by using a pay as you go tariff, which will simply stop making calls when there is no credit or agree a limit with the contract service provider so that the child cannot accrue additional costs unknowingly. Don't worry that the child will be stuck without being able to make a call in an emergency. Most mobile phones now allow a 'please call' text message to be sent by those without any credit and calls to emergency services can be made even when they have run out of funds. |
| Theft or Damage | Unfortunately, the risk of theft or damage of mobile phones for school age children is very real and significantly higher than that of an adult. This is mainly due to the fact that children do not take as much care and are not aware of the dangers. To combat the cost of such an incident considers opting for a lower cost phone that is less expensive to replace. Alternatively consider insurance, though ensure the monthly cost warrants the protection it is providing. |
| Online Access | Access to the Internet of any kind is a major concern for parents. However a simple call to the network provider can block any phone from having access to the Internet when outside of the home. |
| Online Access | Most parents are concerned that their children will have ungoverned access to the Internet when they first get a phone. However this does not necessarily need to be the case. Choose a mobile tariff that does not provide access to data or ask the network provider to withdraw the facility. This means the child will only be able to go online and download applications in their home where parents can keep a keen eye on how they use this facility. |
Mobile Phone Accessories
The accessories which come with a phone are key to any child's enjoyment of their new equipment.
| | |
| --- | --- |
| Mobile Phone Cover | A case or cover will provide individuality to the phone and also protect against a certain level of damage. Look out for covers that reflect a favourite football team or pop band or even personalised covers which also provide some identify information. |
| Mobile Phone Headsets | Headsets and earphones are a worthwhile investment for any child who is going to use their phone a lot or likes to enjoy listening to music while on the move. However check on the details of the mobile phone before buying as many will come with headphones included. |
| Mobile Phone Chargers | For many parents, the most frustrating thing is to call their child only to find their phone is out of power. Combat this by buying a docking station or charger to keep somewhere secure in the house. When the child is not using their phone, this becomes the ideal place to store their mobile. In this way, they can always find it in a hurry and it will be powered up ready for their next trip out. |
Conclusion
Ultimately no parent can stop the wave of progress and mobiles and smartphones for children are part of this growing dependency on technology. But by following these steps and choosing the right mobile phone for a child, it is possible to keep them safer when they are out and about.