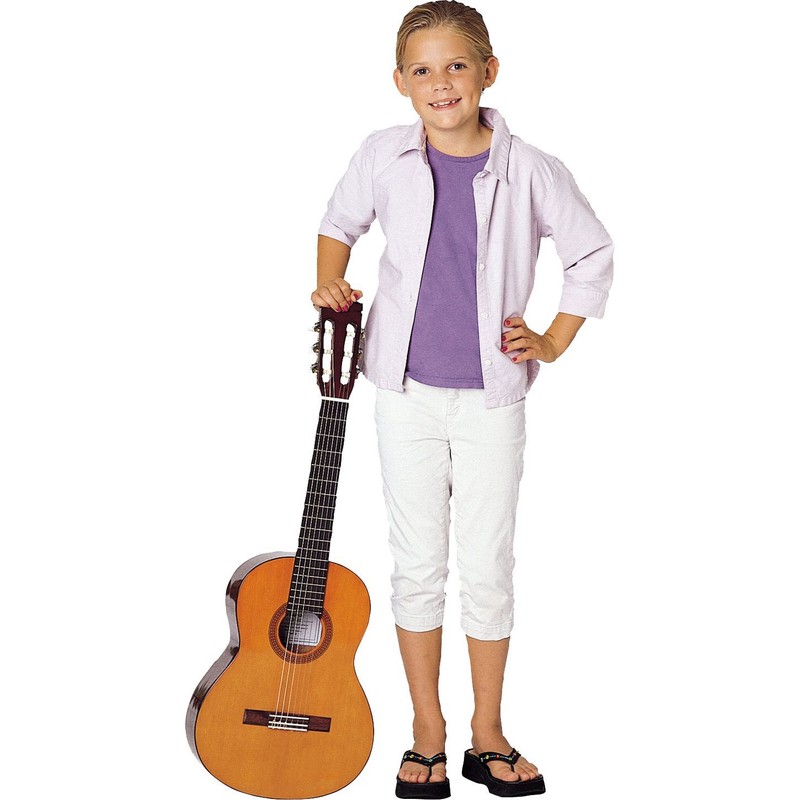 First Things for little guitarists!
The first thing to think of for little ones starting the guitar is the size as it can be very difficult for some to play a full sized acoustic guitar because of the body on the guitar. This if usually for children under the age of 12. A recommendation is to start with a 1/2 or a 3/4 sized acoustic as they are often cheaper for initial purchases and little hands find it much easier to play and learn on. (Image Below)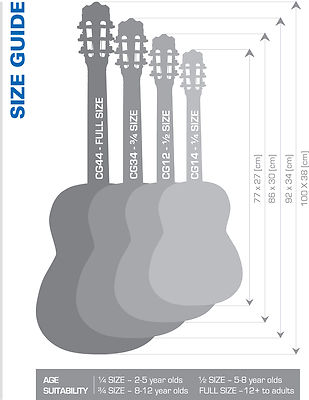 Basic knowledge.
A basic knowledge of what's available to you first is vital for buying a guitar for a child. They will be needing lessons to progress to a good standard usually but is not always the case as books are often just as good as a tutor.
Buying Tips
For a first guitar its highly recommended not to buy anything unbranded or novelty as they are always poor quality and are not worth the money. The images below are perfect examples as they may look appealing but are terrible quality. This can be avoided by buying quality names such as Martin as they are a reputable name with a high quality for guitars.