A child's room should be their comfort zone where they can retreat to play, sleep, do homework, and learn. Naturally, parents should find durable bedroom furniture that fits the room and meets the needs of the child. Children focus more on aesthetics than anything, but it is possible for parents to find fun children's bedroom furniture that they also approve of.
Choose a Furniture Theme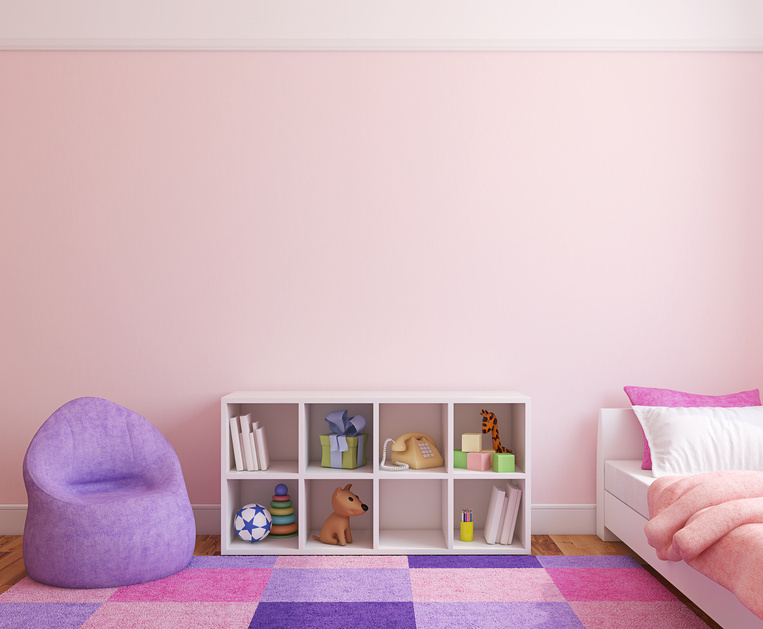 Unless parents intend to purchase a children's bedroom furniture set, they must decide on a theme. Putting a bunch of random furniture in the room can create a chaotic atmosphere that confuses rather than relaxes. A simply way to make sure everything flows together is by picking a main colour. Creating a peaceful decor with black or children's white bedroom furniture is simple. Opting for various shades of brown depending on the wood stain makes for another easy choice. In some cases, specialty pieces come in unique colours, such as pink or blue, which may delight the child. However, since the tastes and interests of children change constantly, sticking with traditional furniture may be the best bet.
Space-saving Furniture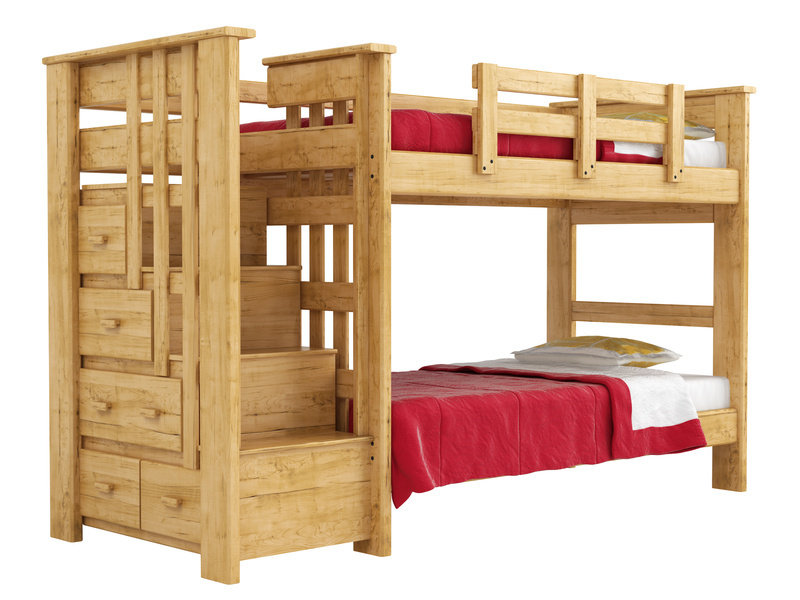 Even if the bedroom is large, kids need plenty of space to play. To maximise the amount of open space, look for furniture with multiple functions or those that take up little space. For example, beds with pull-out drawers underneath are great for storing toys or clothes in. Children's bunk beds also maximise space by either stacking beds on top of each other or providing a play or workspace underneath one lifted bed. Children's desks with cubby holes can help keep homework supplies organised, and large toy chests make it easier to keep the floors clean. Lastly, bookshelves and floating shelves are also useful in keeping items stacked and out of the way.
Safety
Not all children's furniture is built equally. Solid wood items, such as pine, are more durable than ones built out of plywood with a wood veneer exterior such as the pieces from Ikea. While the plywood furniture may last under normal circumstances, kids have a tendency to climb on things, and the furniture may not be designed to support their weight. Moreover, look for particular safety features, such as railings on bunk beds and even regular beds. Make sure that nothing is removable unless it is meant to be. Children do like to disassemble various objects, such as the bunk bed ladder or a headboard, if they can. Add in extra screws to secure things down if needed, and anchor tall furniture, such as bookshelves, that have the risk of falling forward to the wall.