Adults are not the only ones who enjoy adorning themselves with sparkling gold accessories. Children's gold pieces include smaller-sized necklaces, bracelets, rings, and earrings for kids who love to shine. Buy children's gold jewellery as keepsakes for children to wear and then pass down to their own children, or for special occasions like holidays, weddings, or baptisms.
Bracelets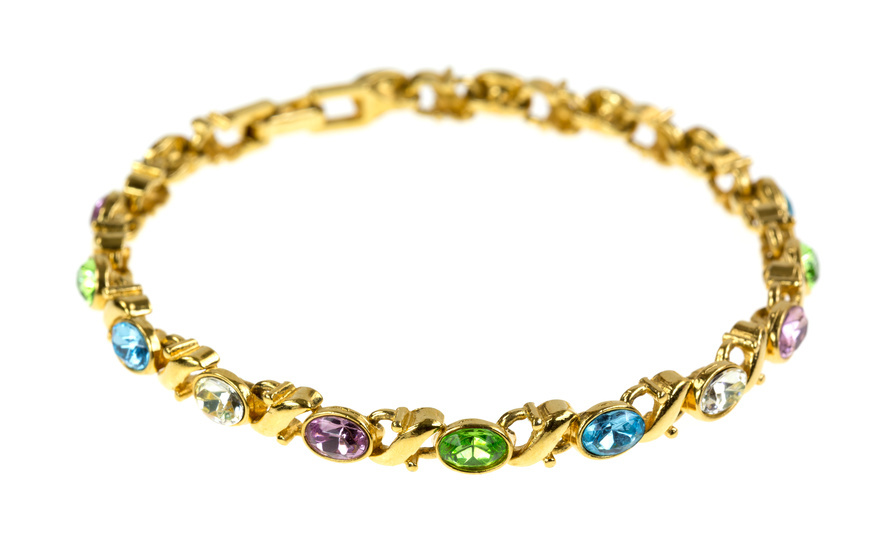 Baby gold jewellery includes many types of pieces that adults wear, but they come in much smaller sizes to fit little ones from infancy to childhood. Children's gold bracelets come in many styles from bracelets decorated with gold heart or animal charms to ID bracelets and bangle bracelets. Made of long-lasting and beautiful 14-karat gold, child and baby gold bracelets may include engraved designs, gold beads, or the addition of diamonds or pearls. Find communion bracelets, protection bracelets, and MedicAlert bracelets, among other styles.
Necklaces
When shopping for children's necklaces, look for solid gold chains, such as box chains or cable chains, along with charms to add to the necklaces, depending on your child's interests. Some popular gold charms for children's gold necklaces include crosses, teddy bears, stars, hearts, crowns, and locket charms which open to reveal a small photograph. Some children's necklaces come in special keepsake boxes shaped like animals or hearts. Personalised necklaces are popular with older children.
Earrings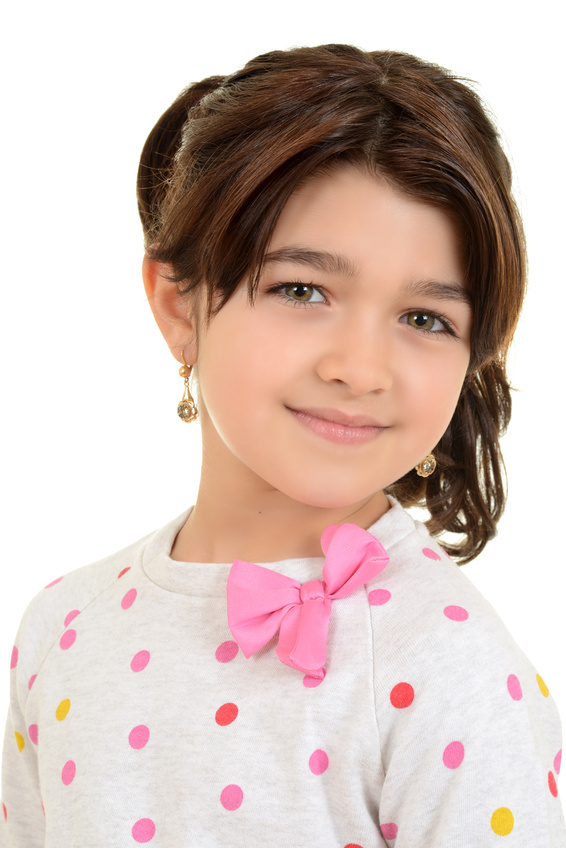 Search for earrings made for tiny ears, such as hoops and studs in a variety of styles. Gold stud earrings come in small shapes like tiaras, flowers, fairies, hearts, and stars. Studs come embellished with diamonds or other sparkling stones. Solid gold hoops come in gold or white gold designs, and vary from twisted hoop styles to basic hoops. While some children's gold earrings have screw backs for security, others have traditional posts. Hoops for kids typically have snap closures to avoid missing or lost pieces and to keep the earrings on the ears properly. There are dangling gold earrings for kids which generally have small charms hanging from hoops, such as hearts, butterflies, or stars.
Rings
Baby and child-sized gold rings make beautiful heirloom pieces. Gold rings may include the child's birthstone or offer a simple signet style for boys or girls. There are kids' diamond rings and rings adorned with hearts, a claddagh design, or stones like onyx, amethyst, or garnet. Pick a sweet baby ring engraved with tiny footprints or a gold cross ring for a communion or baptism. Older kids love stylish rings with Hello Kitty or Pooh Bear designs.
Gold or Gold Plated
When buying gold jewellery, you may notice some pieces are gold plated or gold filled. The difference between 9K, 14K, or gold-plated jewellery is that an authentic gold piece, such as a 14K gold bracelet, is solid gold. A gold-plated piece has a layer of gold over another material, such as silver. Genuine gold lasts longer than gold-plated jewellery, which breaks down and discolours over time.