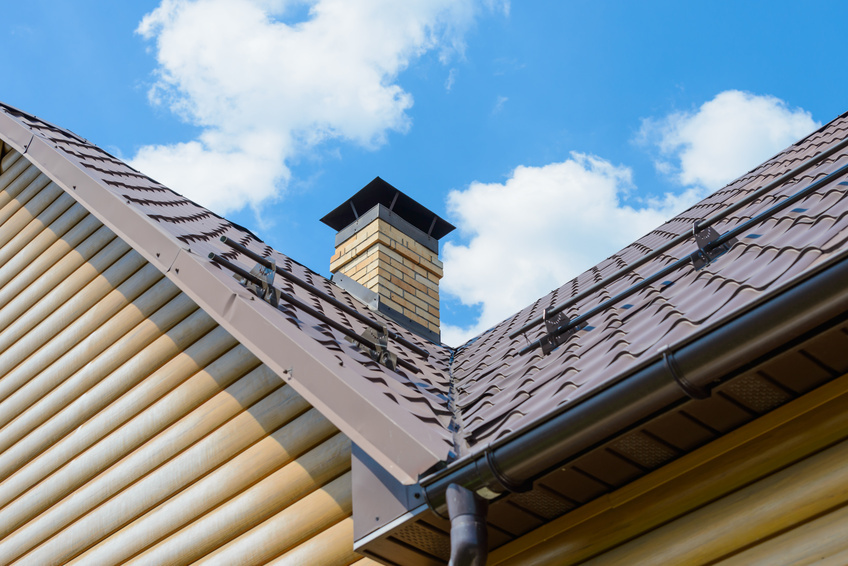 Having a nice fireplace in your home can not only provide that unique charm to your home, but also much needed warmth in colder days. A chimney flue is crucial to every working fireplace since it carries the products of combustion away from the room. When buying a chimney flue, chimney flue pipes and chimney flue caps are the most important parts to consider. There are several types of chimney flue pipes to choose between, and many styles of chimney flue caps.
Class A Chimney Flue Pipe
A class A flue pipe is necessary for use with all wood burning stoves or fireplaces. There are two types of class A pipes and these should never be combined in the same chimney. Air cooled chimney pipes are have a diameter of 20 to 61 centimetres and rely on air circulation for cooling.. A solid-packed chimney pipe has a smaller inner diameter, usually in the range of 13 to 20 centimetres. The outside of these pipes is commonly insulated with fibreglass or ceramic insulation to keep them cool. Class A pipes have a 5 centimetre clearance to combustibles. If you plan your flue system wisely, you can save a lot of money with a class A chimney flue. Also, if it is possible, you should keep your chimney pipe in the interior of your home. A cold chimney produces more creosote.
Direct Vent Flue Pipe
Direct vent chimney flue pipes are among the most popular on the market because of their efficiency and ease of installation. There are two types of direct vent flue pipes. A coaxial pipe features a smaller pipe within the larger one and may be rigid or flexible. Collinear piping is a system that features two separate pipes; one for combustion of the air and other for exhaust. These pipes are usually flexible.
Stove Flue Pipe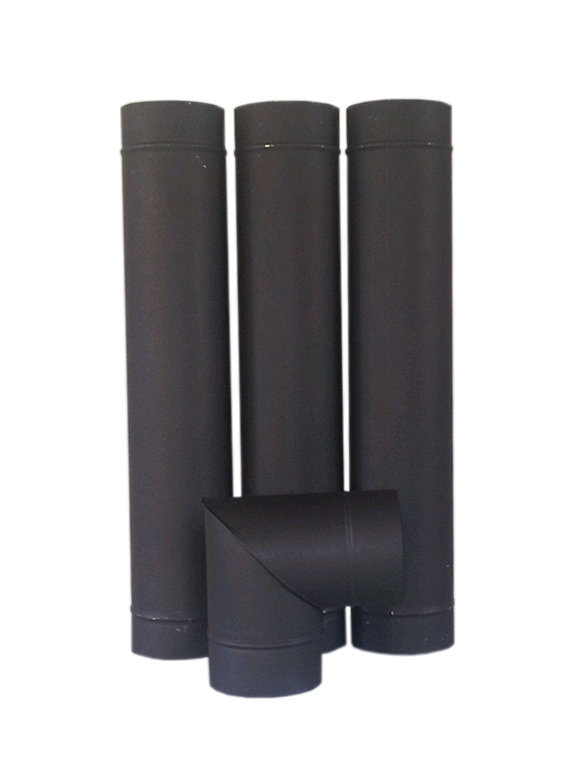 A stove flue pipe is similar to a class A flue pipe, but it is not the same. These flue pipes are used strictly within the room in which the stove stands. Once the stove pipe must pass through a wall or the ceiling it must be converted to a class A pipe for proper venting. A stove pipe that is used outside cannot maintain high flue temperatures, which increases the risk of a chimney fire. Other types of chimney flue pipes include type B gas pipes and pellet vent pipes.
Chimney Flue Cap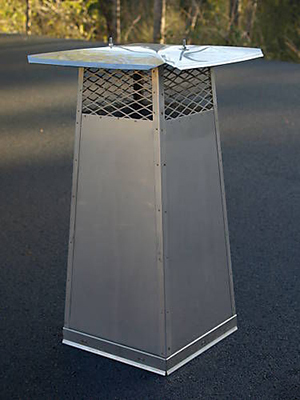 In addition to venting a working chimney requires a chimney cap for fire safety. A chimney flue cap prevents the sparks from contact with the roof and possibly causing a fire. An uncapped flue is also more likely to be damaged by the weather or birds and small animals so a flue cap also protects both your chimney and your local wildlife.