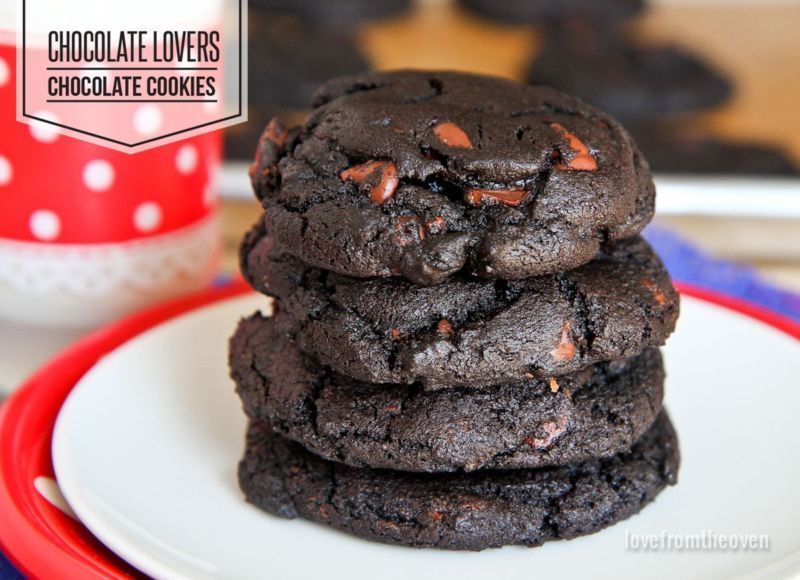 Rich, dark chocolate cookies packed full of chocolate chips, these cookies are truly chocolate lovers cookies! Why have a little chocolate when you can go all out? While I make these cookies with dark cocoa, regular cocoa will work as well, and you can pick any variety of chocolate chip that you like, I prefer a mix of semi-sweet and dark chocolate chips.



While these cookies can be baked immediately after preparing the dough, you can also place the dough in the fridge for up to 24 hours prior to baking, which will give you an even richer flavour. If you decide to chill your dough, make sure to cover it tightly with plastic wrap, and take it out of the fridge about an hour prior to baking to make it easier to scoop.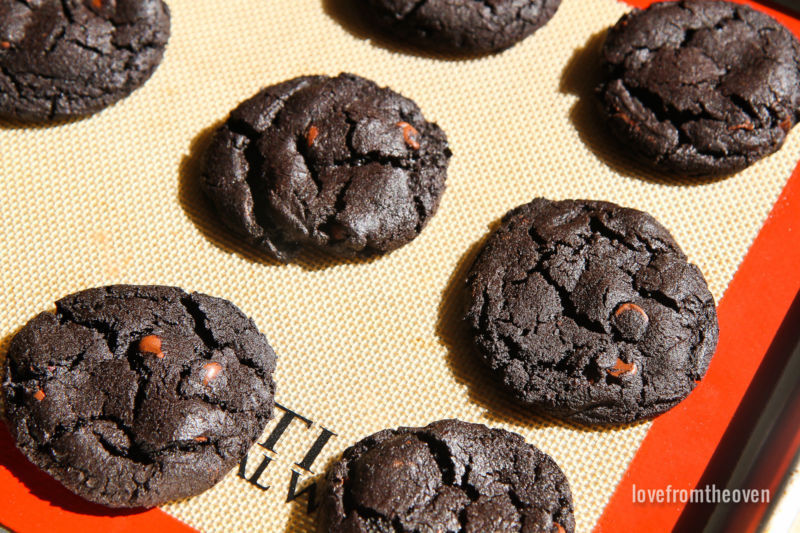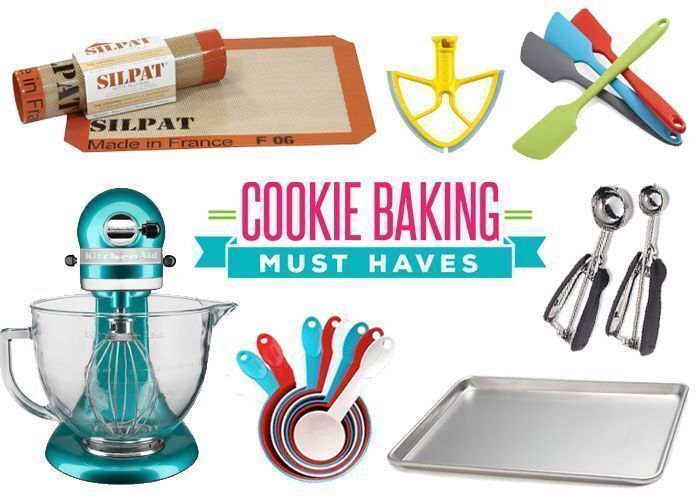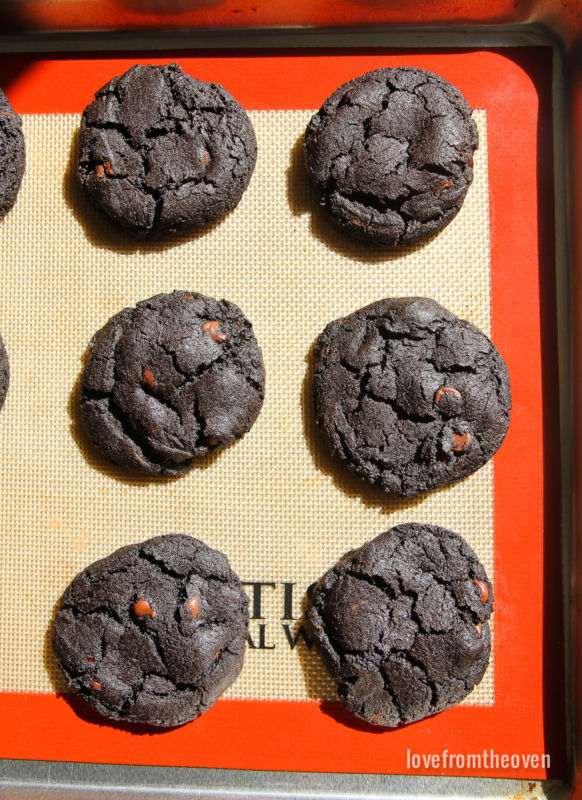 Now let's bake some chocolate cookies!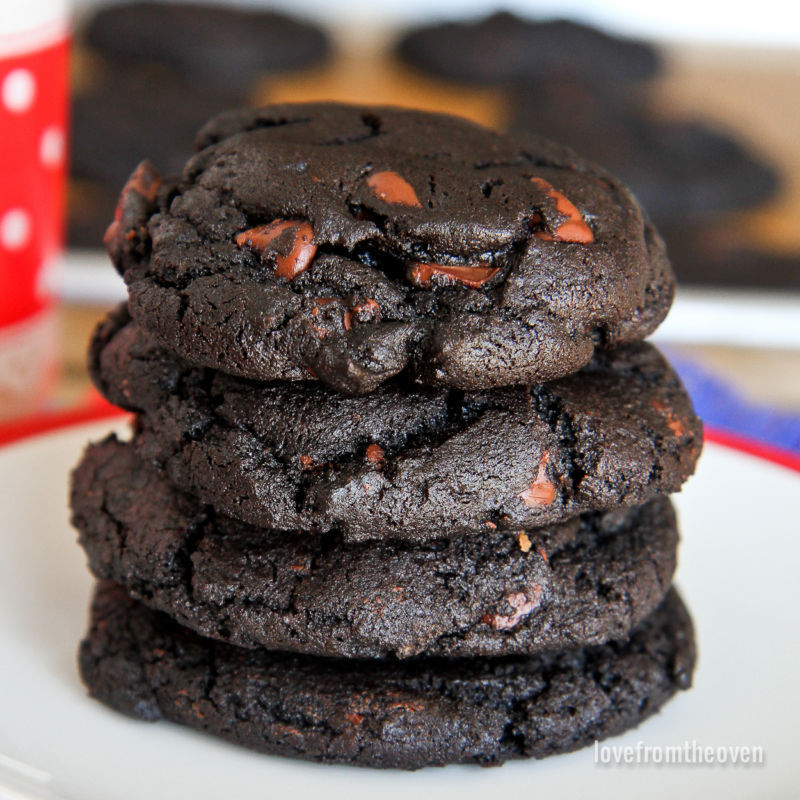 Chocolate Lovers Cookie Recipes
INGREDIENTS:
1 cup butter
1 cup sugar
3/4 cup brown sugar, tightly packed
2 eggs
2 tsp vanilla
1 and 3/4 cups all-purpose flour
1 and 1/4 cups cocoa powder (I prefer to do a mix of regular and dark cocoa powder)
2 tsp baking soda
1 tsp salt
2 and 1/2 cups assorted chocolate chips, such as milk chocolate, dark chocolate and semi-sweet.

DIRECTIONS:

1. Preheat oven to 350 degrees F. Line a baking sheet with parchment paper or a silicone baking mat.

2. In the bowl of an electric mixer, beat butter until light and creamy. Add in sugar and brown sugar and beat until well combined. Add in eggs, one at a time, mixing until each is fully incorporated into batter. Add in vanilla and mix.

3. In a separate bowl, combine flours, cocoa powder, baking soda and salt. Slowly add dry mixture to wet mixture, mixing until just combined. Stir in chocolate chips.

4. Using a large cookie scoop, scoop cookie dough onto baking sheet. A large cookie scoop holds about 3 tablespoons of cookie dough. Space dough at least 2" apart.

5. Bake for approximately 10-12 minutes. Cookies should be starting to firm up but still soft in the middle. Remove from oven and allow to cool on pan on a wire rack for at least five minutes. Repeat with remaining dough. Allow to cool completely prior to storing. Store in an airtight container.

Makes approximately 24 cookies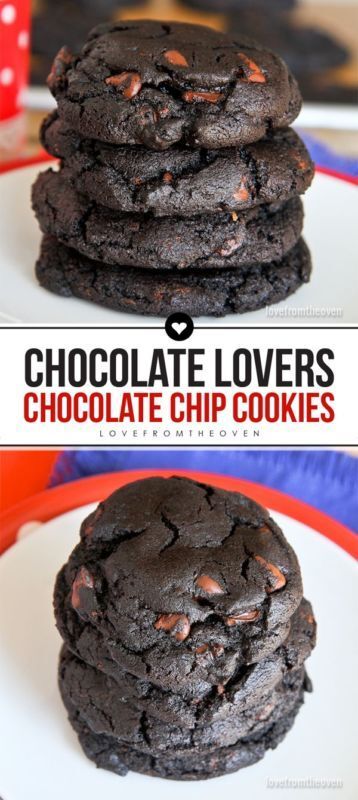 More Great Cookie Recipes
Check out some of my other cookie recipes here on eBay.