Chocolate moulds are a great addition to your cake decorating and baking supplies. Investing in chocolate moulds increases your cake craft repertoire, allowing you to create new, interesting, and tasty chocolate decorations. Understanding the different types of chocolate moulds ensures you purchase the type that best meets your cake decorating needs.
Polycarbonate Chocolate Moulds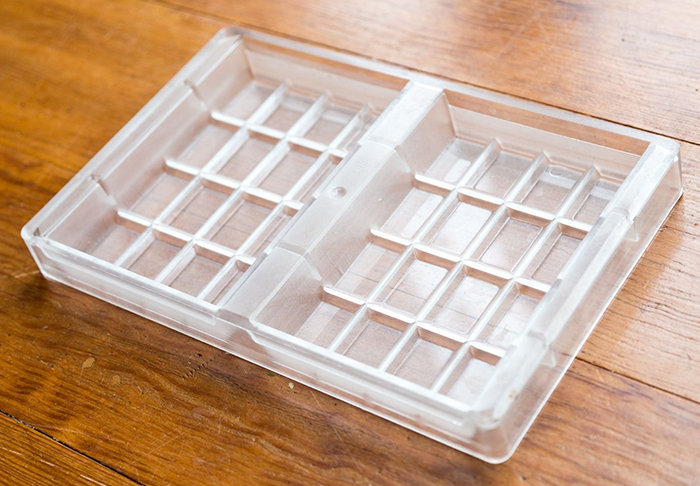 Polycarbonate chocolate moulds are the moulds of choice for professional cake decorators, chocolatiers, and pastry chefs. They are so popular because they are simple and effective to use, and provide a smooth, glossy finish. Their ability to handle high temperatures without distorting is another key aspect of their popularity. The magnetic polycarbonate moulds allow you to use textured transfer sheets to place a coloured cocoa butter design on the top of the chocolates.
Silicone and Epoxy Chocolate Moulds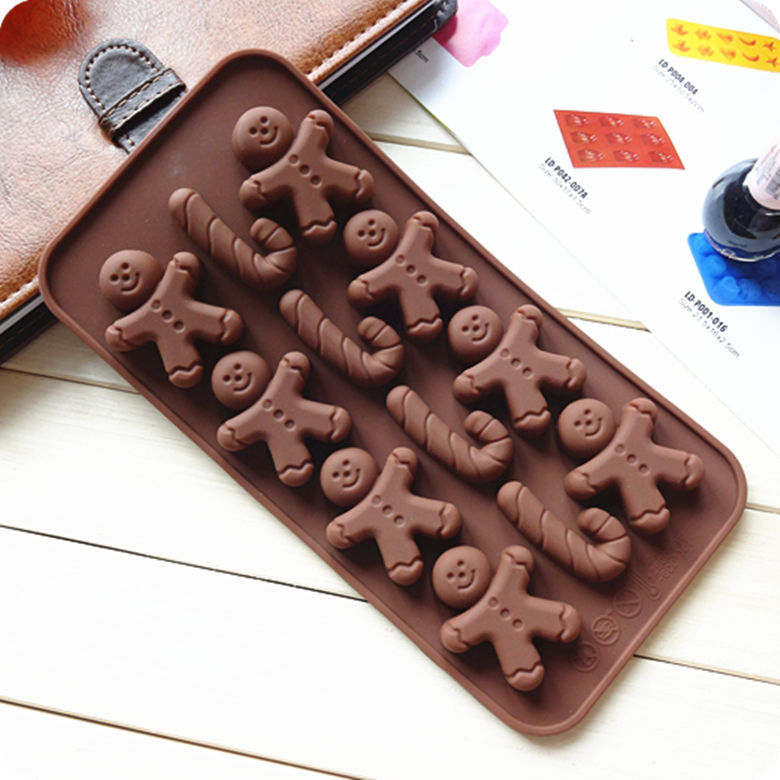 Silicone and epoxy chocolate moulds have a food grade silicone construction and withstand very high temperatures, which allows you to work with sugar as well as chocolate. These moulds are available in a wide variety of sizes, including extra large sizes for show pieces. These moulds are durable and flexible, and epoxy varieties are transparent, allowing you to see the results as they set.
Plastic Chocolate Moulds
Plastic chocolate moulds have a thin plastic construction, and are inexpensive. They are not as durable as professional-grade moulds and do not produce the same clean, glossy finish. However, plastic moulds offer the widest range of shapes and themes. They take considerable practise to use well, as they are more challenging to use effectively. Plastic chocolate moulds require hand washing and have a thermo-form construction, meaning that they cannot cope with high temperatures without sagging. Because of the lightweight nature of the thin plastic, you must place them on a solid surface when pouring in the chocolate. For best results, place the mould on a baking tray on a countertop. This allows you to transport the moulds easily once full, without spilling the chocolate.
Metal Chocolate Moulds
Metal chocolate moulds produce very fine detail, for intricate, detailed results with a glossy finish. Vintage metal chocolate moulds are highly collectible, and most of them are hand stamped, with only newer models being machine-made. These moulds are comparatively expensive, with an aluminium or brass construction, and provide the best finish of all chocolate mould types. Metal chocolate moulds are incredibly durable and able to withstand high temperatures, making them suitable for sugarcraft as well as chocolate moulding.