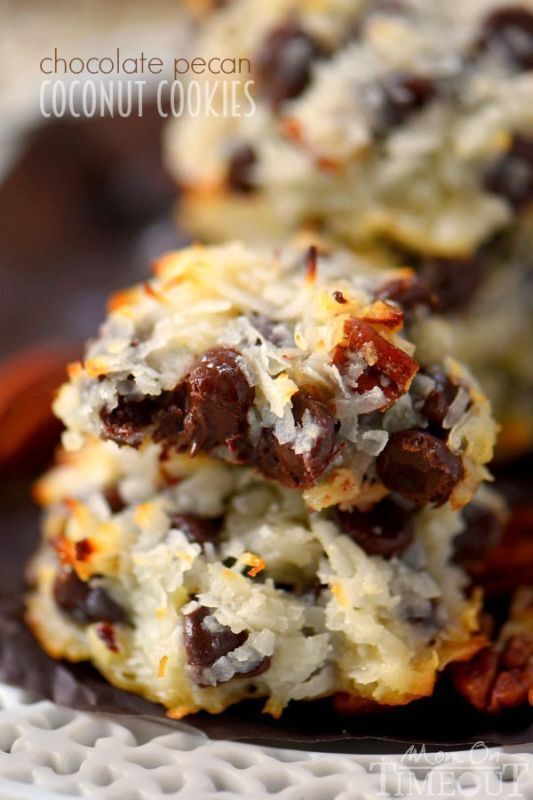 If you love quick and easy treats, these 4-ingredient Chocolate Pecan Coconut Cookies are for YOU! No mixer, no chilling, this "cookie dough" is ready to go in just seconds and the cookies bake up to ooey gooey perfection.
My dad is the biggest coconut lover I know and I am always trying to find new ways to incorporate coconut into the treats and sweets I bake for him. These cookies were a huge hit and have made it to the "bring these EVERY time" request status.
One thing to note is that how the cookies look going in is how they will look coming out. If you want your cookies flat, make sure to shape them into discs before placing on the cookie sheet. If you want them in mounds, you can drop them straight from the cookie scoop.
Another great thing about these cookies is that there is no flour, no eggs, no butter - making them gluten-free and easy to make using ingredients straight from your pantry!
If you love coconut you simply have to give these a try!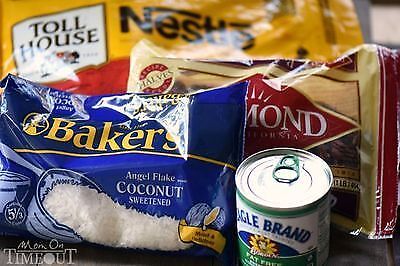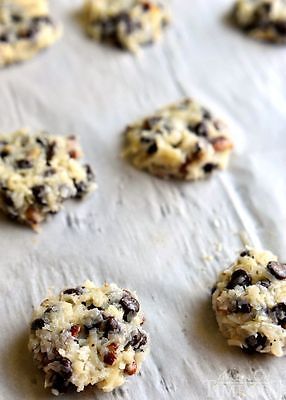 Instructions:
Preheat oven to 350F.
Line a
large baking sheet
with
parchment paper
.
Scoop out dough with a
cookie scoop
and shape into discs. Pat the tops flat. Rinse hands frequently to keep them from getting sticky.
Bake cookies for 10-12 minutes or until tips of coconut are just starting to turn golden brown.
Let cool on baking sheet.
Store cookies in an airtight container.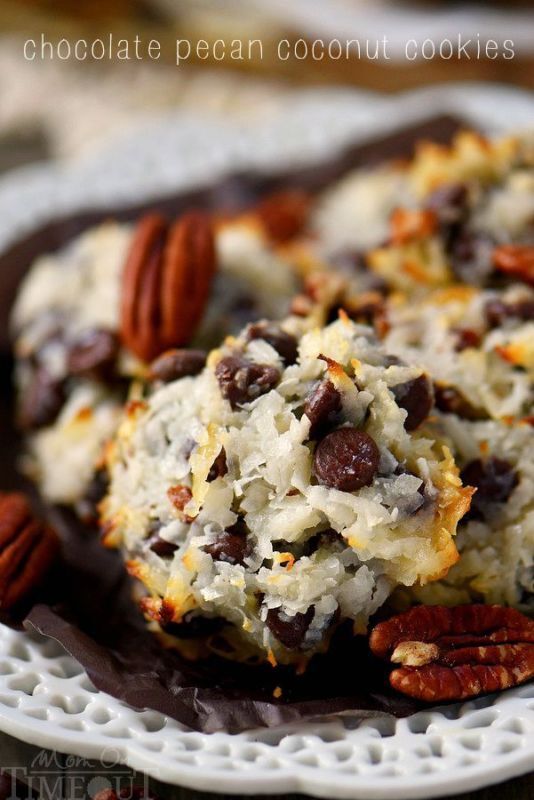 These coconut cookies are great to bring to potlucks and other get-togethers and make an exceptional addition to cookie trays during the holidays!

Check out my other Guides!