For music lovers, there are never too many ways to express a love of music. If you are a guitar player or simply love the sound of strings, show the world you are a guitar fan with a piece of one-of-a-kind, exquisite guitar jewellery. Pick from necklaces, charm bracelets, and other types of guitar-themed accessories for men and women.
Pick a Pick or String
Show your affinity for the guitar when you pick a guitar pick necklace. These unisex necklaces are available in a variety of types, including necklaces with sterling silver guitar pick charms or necklaces strung with actual guitar picks. Some necklaces depict popular bands, such as 5 Seconds of Summer or My Chemical Romance, while others advertise your favourite guitar brands, such as Fender. Double-sided picks feature your favourite musician on one side, with the band name on the other, while some necklaces have additional beads and charms that make the piece more interesting. Another cool way to wear your guitar love on your sleeve, or on your arm, is to choose a guitar string bracelet.
Grab a Guitar
The sleek shape of a guitar is instantly recognisable. Opt for a necklace with a small guitar dangling from it, such as a stainless steel guitar or a guitar painted red and white. Guitar-shaped necklaces are unisex, and some feature braided leather cord instead of chain, with black and silver guitar embellishment. Liven up your look with a necklace featuring a bedazzled guitar decorated with rhinestones. If you are into a heavy, punk rock look, opt for a necklace with crossed guitars and a skull in the centre. Juicy Couture makes cute guitar necklaces, and Paul Frank makes fashionable guitar necklaces which combine guitars with butterflies for more feminine accessories.
Choose Charms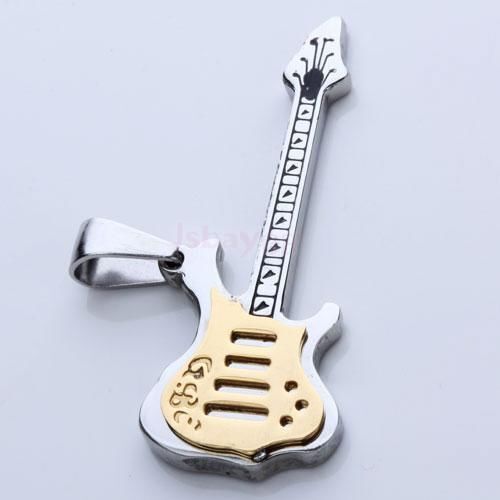 Guitar charms come in a variety of shapes and sizes. Float a tiny guitar charm inside a clear memory locket for a unique look, or hang a guitar charm from a charm bracelet along with other music-themed charms, such as music notes, violins, or beads and crystals. There are enamel charms that add colour to guitars, such as pink or red and bronze, gold, or silver guitar charms of different styles and designs. There are even round beads embellished with guitars that fit on a Pandora charm bracelet. Clip-on charms are easy to put on, and an angel playing guitar is a fun way to pay tribute to your love of music.
Wear a Watch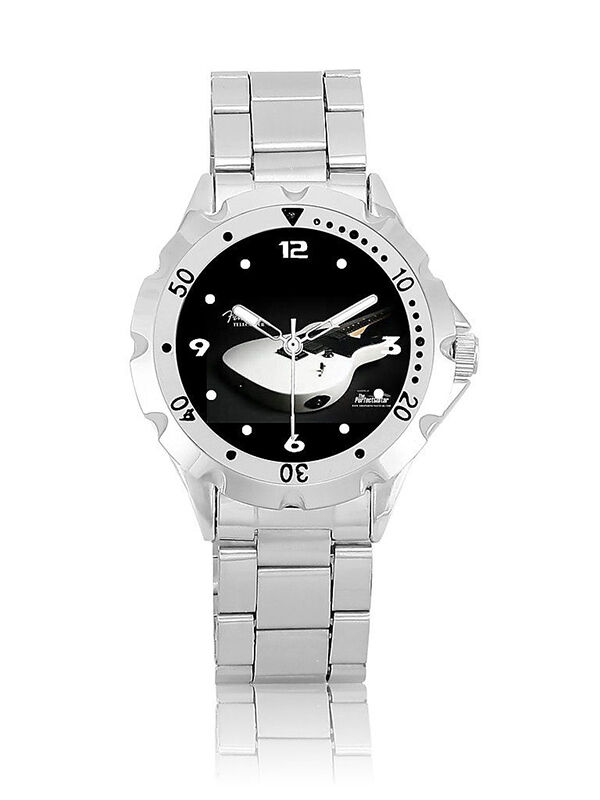 What time is it? Time to play guitar, according to your guitar watch. There are a few different options when it comes to guitar timepieces, including stainless steel watches with Gibson Les Paul guitars on the faces or guitar charms that have clocks in the centres, which make cute necklaces. Choose a Telecaster Fender watch or a watch featuring Elvis Presley playing a guitar.