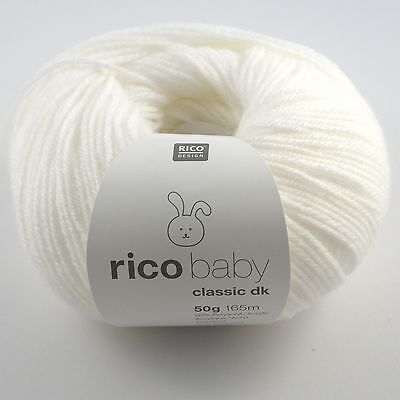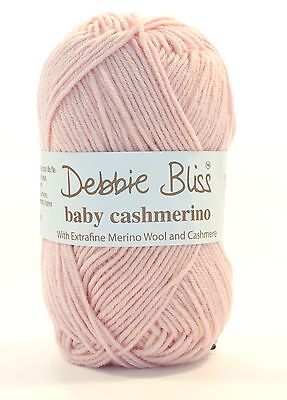 Baby Yarns
There are lots of baby yarns on the market from premium brands such as
Debbie Bliss Baby Cashmerino
to more budget friendly ones like
Rico Baby Classic
. There are a few things to take into account when buying a baby yarn and knitting for little ones to ensure that your hard work is well received and more importantly worn.
You may want to swap from the recommended yarn for a number of reasons, budget, colours, practicality, use up your stash and hundreds of other ones too. I think when swapping the yarn you can divide the points into the following: colours; size; fibre content/wash-ability; making a tension square; how many balls and then a few other pointers.
Colours

So starting with colours. Try to find out what kind of colours that the parents like, this can be as simple as looking at the nursery colour scheme or the pram. See what's currently 'on trend' for babies, as I write this neutrals and soft colours are in vogue, but next year it may be brights, look in big brand shops to get the gist. There's nothing worse than knitting a big pile of baby pink for the new baby boy that you were convinced was going to be a girl, so if in doubt, go for neutrals. I knitted a soft grey baby-grow for a new, unknown arrival, waited for him to pop out and added a bright blue button band. So if you do want to do gender specific colours you can always add a last minute touch.
Size
Babies (and children) grow very fast so I would err on the size of too big. All that time and effort you don't want it to fit for a week, before a growth spurt leaves it redundant. A lot of newborns have lots of presents, so consider making for the next size up. I've had some strange looks when handing over rather large garments, but they do get worn and worn, and are appreciated.
Fibre Content/Wash-ability

It is nice to give a special arrival something made in a luxury fibre, but the 100% hand wash only cashmere cardigan may get shoved through the wash, as tired new parents don't want to be hand washing, and come out Barbie size. So think of easy care fibres, this doesn't automatically mean man-made, there are lots of super wash treated natural fibres. Merino wools will often be super wash treated and are soft and warm. Conversely a lot of baby yarns are much better quality than in previous years and won't pill or stretch when going through the wash.
Tension
You've decided on the yarn and the colour, now you need to check that it will work. The simplest way to do this is to check the tension on the ball band of the recommended yarn, you can find this out on websites such as Ravelry. The design will have a tension measurement on it, but this may be over a pattern, so go for the ball band tension as this is what you will have on the yarn you want to use. If they are the same, then great, a couple of stitches out proceed with caution. If you're happy with changing rows and stitch counts then choose what you fancy, but you may find that shaping, length and the density of the fabric will change if you use a chunky for a 4ply pattern.
Make sure you knit a tension square, just in case, I know people don't like making tension squares, but think of them as an aperitif to the main course. Cast on at least 10 extra stitches, and make it a good 5cm bigger than the stated size (usually 10cm – crochet can be different), wash and block the square and measure the middle (usually) 10cm.
How Many Balls to Buy?

The next thing to decide is how many balls you will need, different fibre contents means that the same weight balls will have different lengths, and it's the length rather than the weight that matters. Simply multiply the length of the recommended yarn by the amount of balls required, and divide the resulting figure by the length of the new yarn. Again this can be found on the ball band or on Ravelry.
So Baby Cashmerino has a length of 125m, Rico Baby Classic 165m and the pattern requires 3 balls of Rico Baby Classic. So 165 x 3 = 495 495÷125 = 3.96 round it up to 4.
Finally
You may have spent hours painstaking making a little cardigan, not having knitted/crocheted for years, and the reaction that you get when you present it may not be quite what you want. I see this time and time again on social media, where gifts don't appear to be well received, but don't worry. New parents are not going to be thinking of effusive gushing over your gift, lack of sleep, worrying over insignificant imaginings (normally poo related – sorry), visits from family, friends and trying to do their best are all a higher priority. So the gift that may not seem particularly well received is probably really appreciated. It may not be until the child has grown out of it that you find out, with comments such as "I got loads of nice comments about that", "can you make another?" "everyone was really jealous of the handmade ....." So don't be disheartened.