Perhaps many of us don't realise what use a mens wash bag could be of. It is very important that you wisely choose a bag in which you can keep important things such as razor, shaving lotions, deo, toothbrush, etc. While it may seem as if you need a sega mega bag, it doesn't count anything.
All you need is a normal size wash bag such as shown below.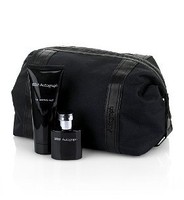 As you will be jetting off on a holiday, you need to store small cases of shaving lotions, deo etc. Since they are small, it will be very handy.