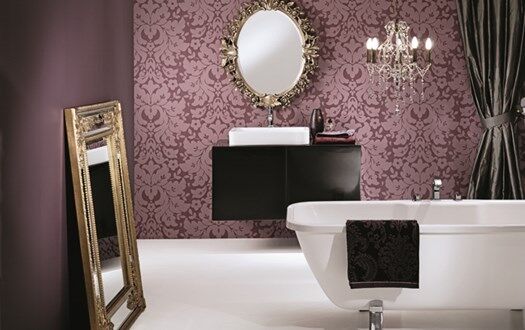 The finishing touches are what make a bathroom, so choosing the right fixtures and fittings is vital to the overall look. A well-placed bathroom mirror will add style and class to the room, open up the space you have and offer extra functionality, too. Whether you're an interior designer making over a bathroom or a DIY enthusiast carrying out home improvements, choosing the right bathroom mirror is essential to completing any bathroom theme.

Your bathroom is a very important room in your house. It's the place where you get ready, and where you relax and unwind at the end of a long day. You'll spend time in there every day, so it makes sense to ensure that the room meets your needs, looks good and is a great place to be.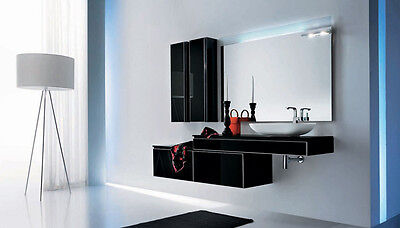 Adding a Mirror to your Bathroom
Whether you're working with an open bathroom or a smaller room, placing the
mirror
in the right place will help you accentuate the space available. Mirrors reflect light and create the illusion of a bigger room, so you can make the smallest bathroom look bright and airy. You can also choose a mirror with a range of features to make getting ready easy, fun and enjoyable.
There's lots of styles and designs available. If you've got bright, bold colours in your bathroom, offset them with funky coloured glass mosaics and patterns. For a muted, calm feel in neutral rooms, frosted glass edgings and sand blasted designs give your
mirror
a unique and luxurious look. Want to create a quirky and different look? Mirror tiles give you the flexibility to create your own designs and shapes, and are perfect for setting up large mirrored surfaces in small rooms.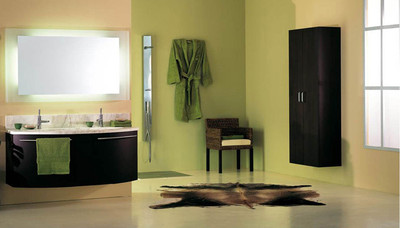 Illuminate your Bathroom with a Backlit Mirror
A great way to bring light into the bathroom, and to get a clearer reflection from your
mirror
, is to choose a backlit, fluorescent, LED unit. Not only does the lighting look fantastic, but you'll be well lit when you look in the mirror – perfect for close shaving, applying make-up and doing your hair. Light-up mirrors are also ideal for commercial bathrooms in restaurants, clubs and bars. The illuminated effect is stylish and modern, and creates a touch of class and elegance in any room.
Safe, Reliable Electrical Connections
Getting ready in the morning couldn't be simpler, thanks to the wide range of mirrors on the market that incorporate power points for shavers and electric toothbrushes into the units themselves. Carefully designed for maximum protection from shocks, these innovative mirrors give you the freedom to place the mirror in a location that suits you - instead of being tied to one spot by the power socket. You won't need to splash out on costly electrical work to relocate your wiring, either. Get more from your mirror with power and functionality: choose a powered unit that's compatible with all of your grooming devices.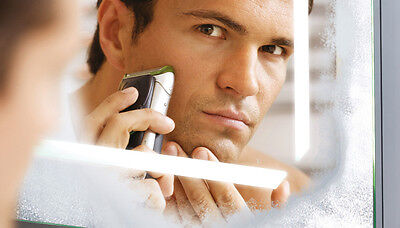 A Clear Reflection that Beats the Heat
Sick of steamed up mirrors after you shower? The solution is a demister mirror, which is carefully designed to repel condensation and retain clarity, so that you can use your
mirror
even in damp environments. These mirrors are ideal in all-in-one bathrooms and washrooms, such as in the home or in changing rooms and locker rooms. These clever mirrors also look great, so you can blend function with style and enjoy use of your mirror whenever you need it.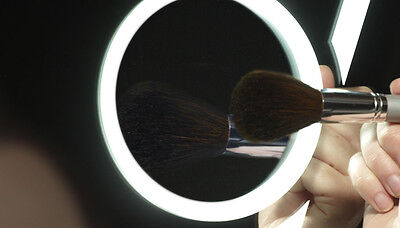 Up Close and Personal with Magnifying Mirrors
Magnifying mirrors are the ideal tool for close-up personal grooming such as shaving or hair styling, as they give you a much clearer look at your reflection. They are also extremely useful for designers and home improvement enthusiasts looking to make the most of a bathroom's available space. A magnifying mirror can make a large room look cosier and more intimate, or can project light across a small, dark room to create the illusion of space. You can produce some very unique looks with careful placement of magnifying mirrors.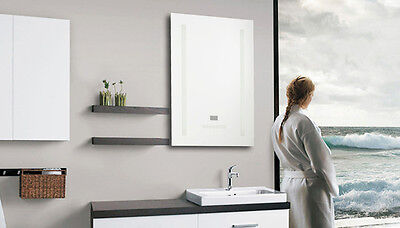 High-tech Extras to Transform your Bathroom
If you want to bring your bathroom into the 21st Century, you can get mirrors with built in features such as radios and clocks, helping to make your morning that little bit easier. Enjoy your favourite songs while you shower, keep an eye on the clock while you prepare for work, and add a touch of elegance and luxury to your bathroom. Feature inclusion is no longer limited to the novelty end of the market, and designers are bringing some great extras into their units.
The Finishing Touch to any Bathroom
However you've designed your bathroom, a mirror is a vital inclusion and should be considered not only in terms of function, but as a style element too. There's some beautiful products on the market, in colours, sizes and shapes that will transform any room. Plan your mirror well and you'll be able to maximise your space, plus you could get a fantastic range