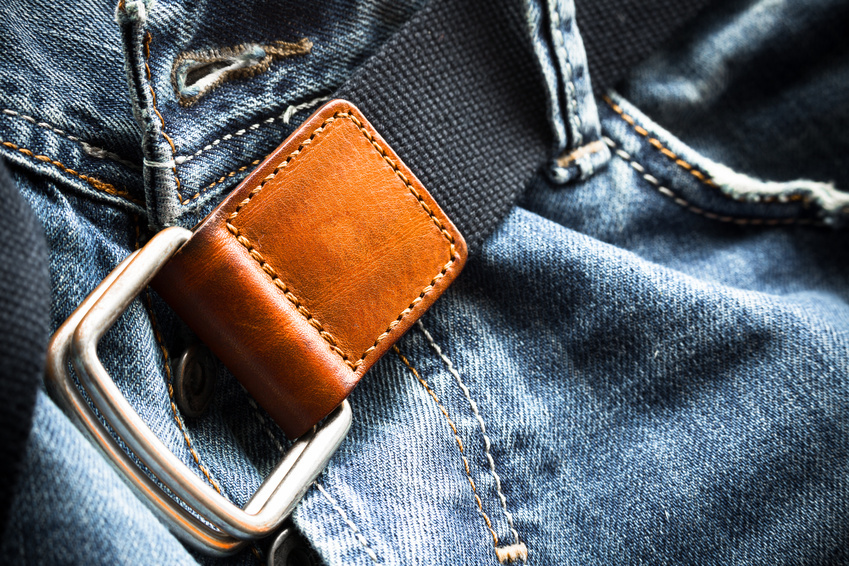 The canvas belt is essentially a casual belt for summer slacks and shorts. It is the only belt men wear that sometimes features bright tones and even logo imprints and patterns splashed across a width of up to 4 cm. Also known as a webbing belt, canvas belts are inexpensive compared to leather belts, and they easily complement a variety of summer shirts.
Choosing the Right Colour Canvas Belt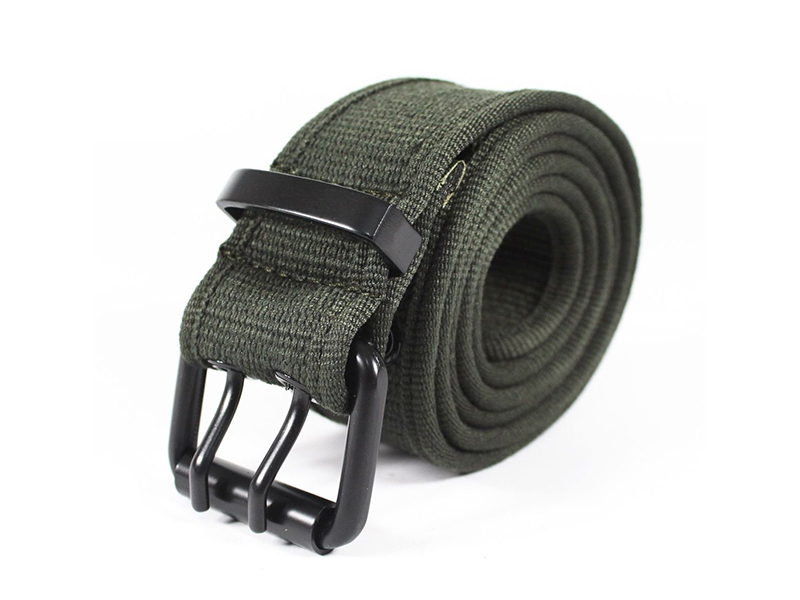 Because canvas belts are wide, they are also eye catching. Men can choose any men's webbing belt, and those who prefer not to draw attention may want to consider khaki-on-khaki or subtle shades that match their favourite summer shirts. The most traditional men's canvas belts have stripes in conservative colours. These men's designer canvas belts are the functional equivalent of conservative neckties, and they frequently appear in the office with chinos on Casual Friday or on the golf course on the weekend.
Sizing a Canvas Belt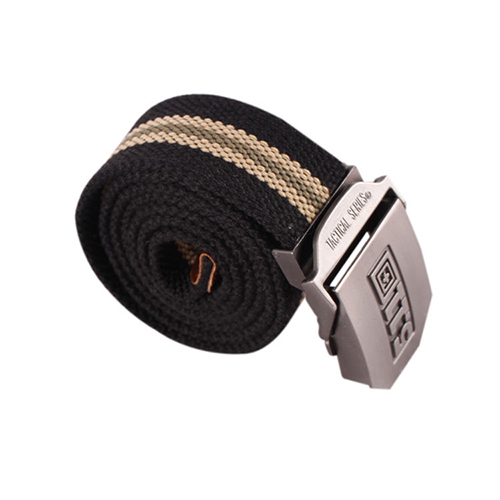 Canvas belt lengths vary, but almost all webbing belts are relatively wide at 3 cm to 4 cm. The right length depends in part on the men's canvas belt buckle. A belt with a hook buckle that fastens through an eyelet needs to be two to three sizes larger than the trousers, so a man who wears size 36 trousers would choose a size 38 or 39 belt to allow 2 inches to 3 inches of excess to tuck into the next loop. Belts with slide-catch buckles are a matter of preference. The traditional way to wear this type of belt is to use extremely precise sizing so no tail shows at all. Many men remove the buckles and trim the webbing until it is the desired length when fastened. The disadvantage to this approach is that it loses the benefit of making tiny adjustments, which this buckle style actually offers.
For Men of Changing Sizes
Canvas belts are among the most flexible in terms of sizing. Webbing belts with traditional military-style slide-catch buckles adjust infinitely, and the man who enjoys himself too much at a cookout can slide the buckle to enjoy a few extra millimetres of comfort. Men's elasticated belts with eyelet buckles also provide comfort features. They look like standard webbing belts but stretch to provide extra room when needed. These types of men's stretch belts are also perfect for those who tend to have fluctuating weights from frequent dieting.