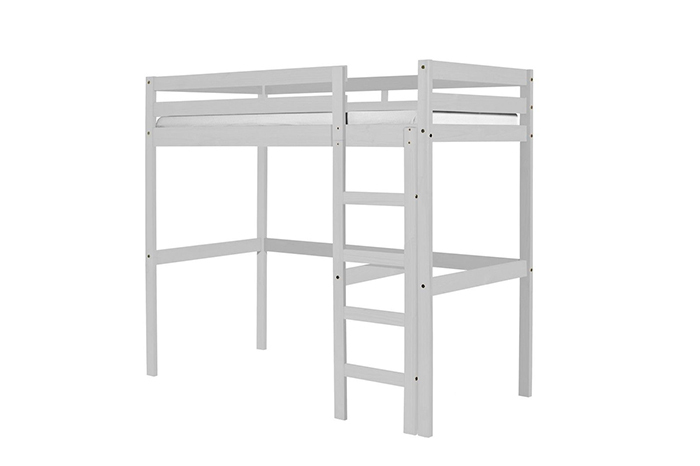 A loft bed can be a fun and smart addition to a child's bedroom, especially when space is limited. Loft beds sit high in the air, allowing extra room below for other activities. When researching the various options available, it is wise to consider the height of the bed, the size of the mattress, the style of the ladder, and other special features.

Bed Height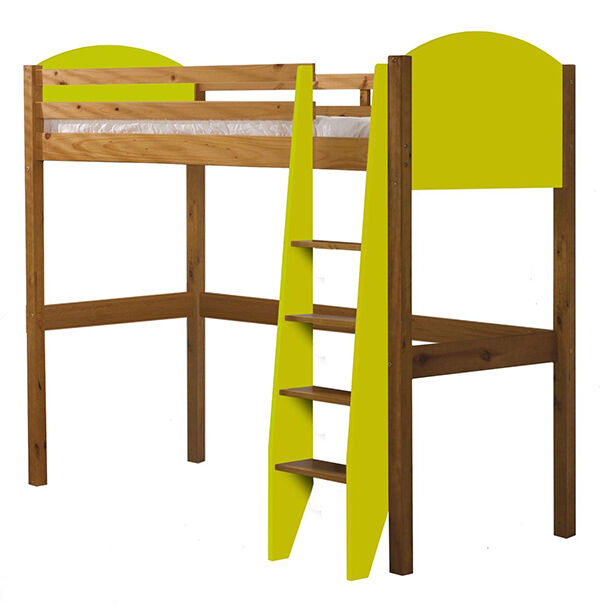 Likely the most important aspect to consider when picking out a high sleeper loft bed for your child is the height of the bed. It is necessary to measure from the ground up in order to determine how high the bed will sit. It is vital to leave enough room between the mattress and ceiling for your child to sit comfortably on the bed. Because the height of each bed can vary immensely, it is smart to double check the dimensions of any loft bed prior to purchase.

Mattress Size
It is also important to be aware of the size of the mattress required for the bed. While some loft beds include a properly fitted mattress, most require you to purchase the mattress separately. For safety reasons, buyers should always follow the recommended mattress size. Because mattress sizes vary, you must also consider the appropriate size for your child. Double loft bed and twin-sized loft bed mattresses and corresponding frames tend to be the most popular options. However, single mattress frames are also available.
Ladder Style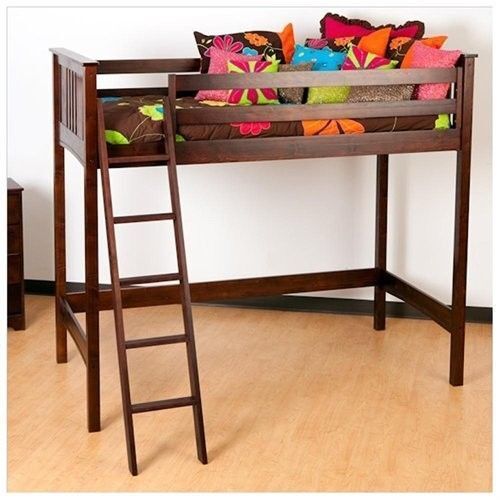 Although commonly overlooked, buyers should pay attention to the ladder style of a high sleeper loft bed. The ladder style should be consistent with your child's needs and comfort level. For example, younger children are more likely to prefer a slanted ladder. Many high sleeper loft beds incorporate the ladder into the bed frame, therefore making them completely vertical. IKEA loft beds offer numerous types of ladder styles to choose from. Some loft beds even provide solid steps up to the mattress, which is a smart option for smaller children.
Special Features
Many high sleeper loft beds also come with a variety of special features, add-ons, and unique designs. For example,a loft bed with a desk is a popular option for parents with children who may not otherwise have a dedicated studying and homework space. A bunk bed with a slide feature is another fun accessory you may consider. However, with this type of bed, it is important to keep in mind that the slide does require more dedicated space than just a simple ladder. Finally, many high sleeper loft beds also come pre-designed to look like a castle, cabin, or playhouse.