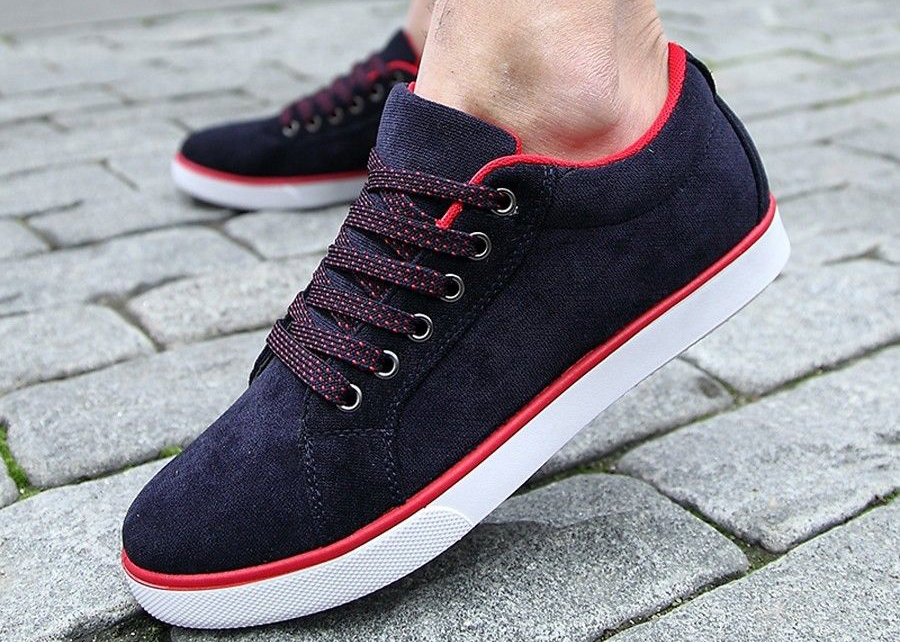 Shoes with canvas and rubber soles, plimsolls have a long tradition, tracing their origins back to the 1830s when they were originally popular as beachwear. For many, the term 'plimsoll' conjures up images of the black gusset plimsolls worn throughout childhood for PE lessons; however, there are a huge range of styles, colours, and designs available for men, women, and children to suit almost any occasion and taste.
Oxford Plimsolls
Oxford plimsolls are similar to formal Oxford shoes, except they have a canvas upper construction rather than leather. While Oxford plimsolls are not formal enough for black-tie events, black, white, or navy models are suitable for workwear, even with a suit, particularly during spring and summer. Like Oxford shoes, Oxford plimsolls have tightly stitched shams, providing a slim appearance. These are also casual enough to wear with matching jeans for a night on the town. High-quality models are very comfortable, making them great shoes for casual, everyday wear.
Lace-up Plimsolls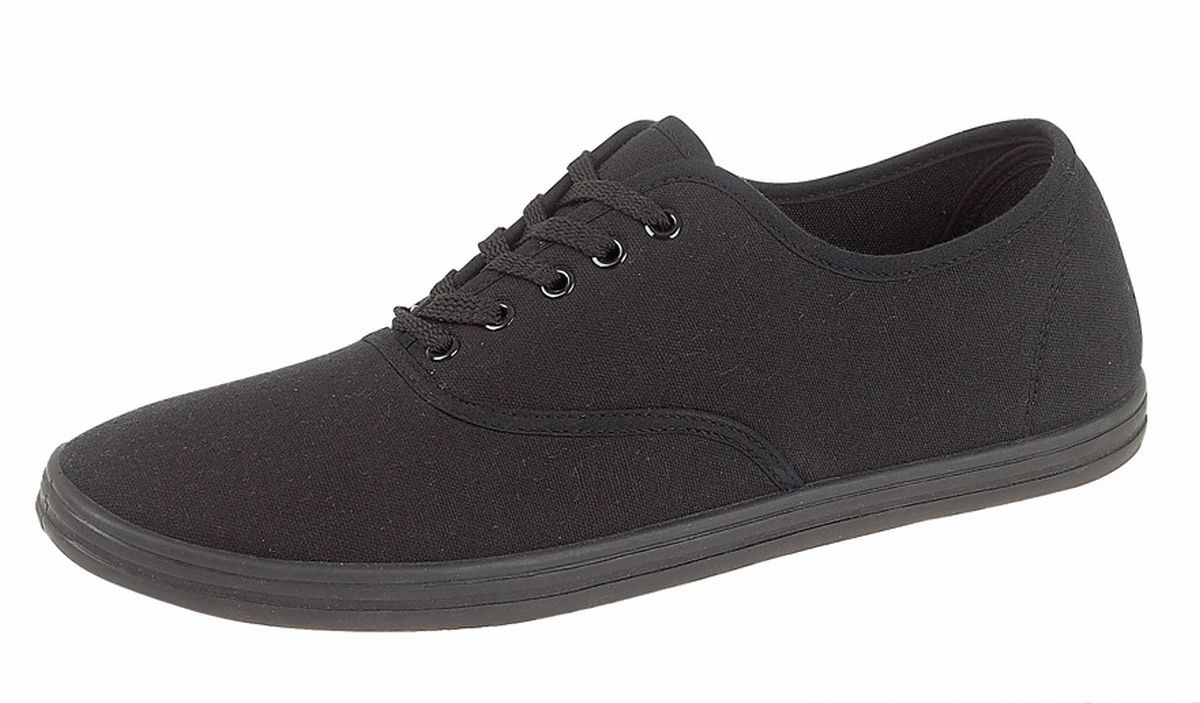 Comfortable and versatile, you can wear lace-up plimsolls as workwear or casual wear, and with proper maintenance, they look very stylish. Women comfortably wear lace-up plimsolls with trousers, shorts, skirts, or dresses, while men stylishly wear them with trousers or shorts. Hi-top plimsolls are boot-style plimsolls, such as converse boots. These are perfect for everyday wear or sporting activities. Choose from a huge range of brands, including Nike, Converse, Adidas, Topman, Vans, and Lee Cooper. Hi-top plimsolls are lace-ups which reach just above the ankles and provide comfort and support. Wear these as sportswear and casual wear, whether you are on the basketball court or out with friends. Like all plimsolls, if you plan to wear them with shorts or a short dress or skirt, you should forego wearing socks, as they can put your ensemble off balance.
Gusset Plimsolls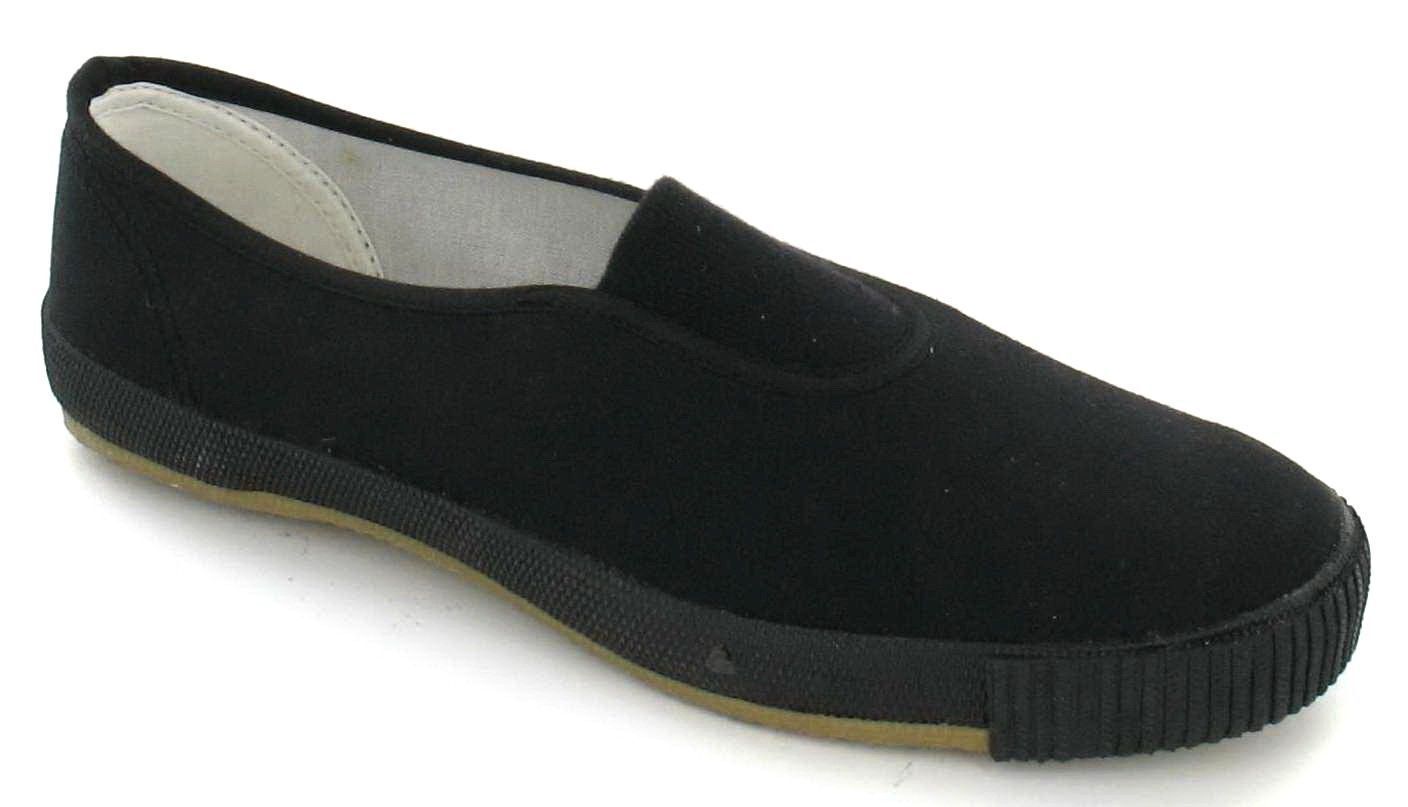 While gusset plimsolls bring back memories of all-black shoes for PE lessons as children, for many today, you can find a huge range of styles and designs, from plain and understated, to bold and bright. These plimsolls are slip-ons, with either two small elasticated gussets, one at each side of the tongue, or one large elastic gusset at the centre of the tongue. Because the choice is so extensive, there are gusset plimsolls available for the beach, around the home and garden, for workwear, or as chic but comfortable style at a party. They provide support and comfort, whether you wear them for sports or at work. High-quality models also support your arches, ensuring good posture, and limiting the risk of pain and injury.