Smart features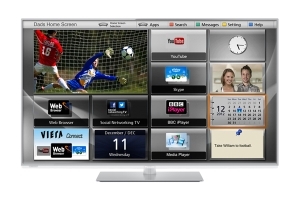 The World Cup is taking place in Brazil, which means some games are inevitably going to occur at inconvenient times. As much as we'd all love to take the month off work, stock up the fridge and become nocturnal creatures, there is an easier solution: catch-up TV.
Many TVs on the market today come with Ethernet ports for connecting a cable from your home internet connection, or built-in Wi-Fi to do the same without the mess. And by taking your TV online you can take full advantage of the catch-up services on BBC iPlayer and ITV Player without the need for any extra equipment. Look at your chosen TV's specifications to make sure it has Smart TV features of some kind – if it doesn't include the services you need as standard, you can often update the software to add more.

Viewing angles
What's the best way to watch the big England matches? With a crowd, of course. And if your living room is going to be overflowing with guests, it's more important than ever that your TV offers good viewing angles. On a poor-quality TV, someone sitting head-on will get the correct colours and contrast, while someone over to the side will see a more washed out, lifeless picture.

Today's TVs are much better than they used to be, but there is still something of a hierarchy. A plasma screen, with its individually lit pixels, generally offers wider viewing angles than an LCD or LED model with its backlighting technology. That said, a good quality LCD TV should be comfortably viewable in all but the biggest rooms.

Brightness and colour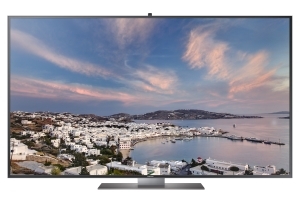 Plasma also has the edge when it comes to producing a vibrant, punchy picture, which is ideal for big events like the World Cup. If you want the players' shirts to really pop out against the green of the pitch, the superior black levels and contrast of plasma is the best choice. That's not to say LCD is poor when it comes to colours. The latest LED technologies can give incredibly vibrant images, and the gap is definitely closing fast – plus, the prices tend to be lower.
When it comes to brightness though, an LCD screen has the edge over plasma. So if you're planning to watch in a bright room, or if you have lots of ambient light from windows around your TV, LCD/LEC could be the better option.
Motion handling
The World Cup will be full of fast-moving action, and unfortunately this is where many TVs fall short. Motion blur – when fast-moving objects appear blurry as they cross the screen – occurs due to several factors, including the refresh rate of the TV's panel, the frame rate of the content being broadcast, and any resizing that might occur to fit the original image to the size of the TV.

The simplest way to limit the motion blur effect is to look for a TV with a fast refresh rate. Look for a rate – sometimes called motion rate – of at least 100Hz, or preferably higher, to give the smoothest possible motion during the fast-paced moments. Many TVs also come with built-in motion blur technology that can be enabled to lessen the effect, so look through your TV's menu and try it out on a match before the big event. Be warned, though: it can be something of an acquired taste, and you may find that the resulting peculiar smoothness of the picture is actually more off-putting than the minor blurring it aims to eliminate. Many people like to enable it for live sport, then disable it again for movies and normal TV viewing.

3D vision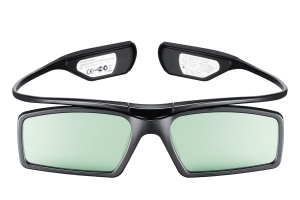 Don't put too much stock in 3D, as the major broadcasters are backing away from their enthusiasm of a few years ago. The BBC has shelved its 3D plans for the time being, and there are reports that FIFA will drop its plans for 3D broadcasts of the World Cup. It seems the lure of the Olympics and Wimbledon tennis in 3D just didn't pull in the viewers.
Still, many manufacturers are still including 3D glasses with their better TVs, and if they're there it can't hurt to take advantage. You can still enjoy Blu-rays and a few 3D channels, even if the World Cup will most likely stay in good old 2D for now.