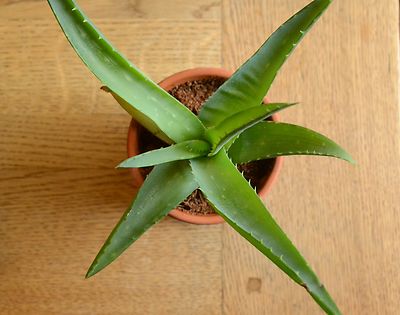 All succulents need light to thrive! If you have a South or South-ish facing windowsill (for the Northern hemisphere) with a good eight hours of sunlight a day, then there are many succulents that will happily liven up your windowsill. Echeverias, Sempervivum (Hens and chicks), Sedums, Pachyphytums and Crassulas that will love the bright sun.
What if you only have a West facing windowsill? Do not despair! A number of succulents such as Haworthias and Gasterias are happier with bright afternoon sun. If the best you can do is a bright spot next to a window that does not get direct sun, you can try Aloe vera (Aloe barbadensis) and Aloe aristata, both of which will reward you with plump luscious green leaves.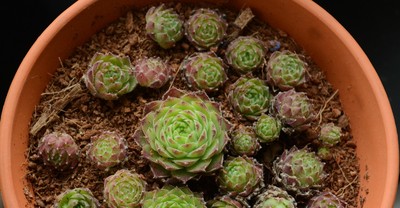 Add a caption
Sempervivum losing their bright red colours in winter
Too much sun?
Succulents can get sunburnt so beware of the hot summer sun. Common symptoms include shrivelled up leaves and dark patches appearing. They will recover if you place them in a shady spot for a few weeks. Water droplets left on the leaf from watering can also focus the sunlight and cause localised burns.
Many succulents will acquire an attractive reddish tint in full sun. Sempervivum are particularly sensitive to the environmental conditions they are grown in and can undergo a series of colour changes throughout the seasons. A bright red Sempervivum in summer can turn lime green in winter. Haworthias and Gasterias often change colour if stressed by too much sunlight. This effect may or may not be desirable.
If you have newly acquired a succulent and would like it to live on your brightest windowsill, if it advisable to progressively bring it towards its new home to allow the plant to acclimatise. It is often difficult to know what conditions the plant was used to at the nursery.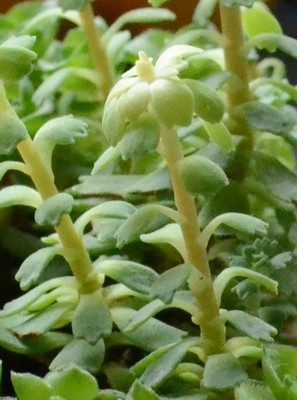 Too little sun?
Give the plant too little sun and it will start stretching (etiolation) and reaching for the brightest source of light. The stem will get longer and new growth will be thin and yellow. Keeping a eye out for this will help prevent it.
The big winter cold
Whilst many succulents will tolerate overnight temperatures down to five degrees Celsius or lower, they will not enjoy it. Plants that are well established outdoors will have a better chance of surviving the winter freeze. They can be protected by horticultural fleece if necessary. Sempervivum, Delosperma and some Sedums will tolerate UK winters just fine. They have a better chance of surviving if they are kept dry by being placed in a pot with fast draining soil. Echeverias are also cold hardy but different species will tolerate different minimum temperatures.