We understand it can be confusing.....
It is a common mistake to order products that are slightly too large or too small when using BSPT and BSPP thread sizing. We have created this guide to give you clear definitions of sizing and how to find the correct product. Please see the image below relating to tube OD and BSPT thread sizing (Please click on the image to bring it to full size) followed by tables for BSPP and BSPT sizing:

Parallel and Tapered Thread Sizing
Please see a guides below relating to the sizing for British Standard Pipe Tapered Thread (BSPT), and the sizing chart for British Standard Pipe Parallel Thread (BSPP). If you are still unsure about the sizing of any fittings or tubing please contact us through our Ebay store: pneumatics_direct or call us on: 01952 290959. We do also supply products in National Pipe Thread (NPT), however these are not available on our e-bay store.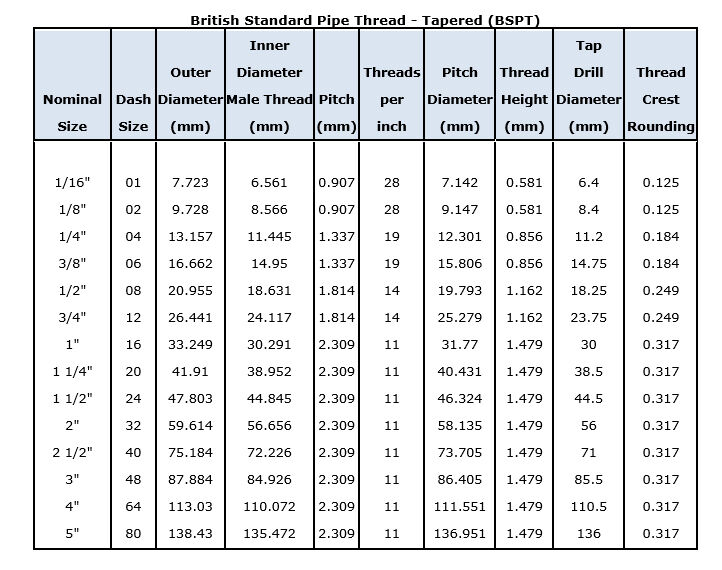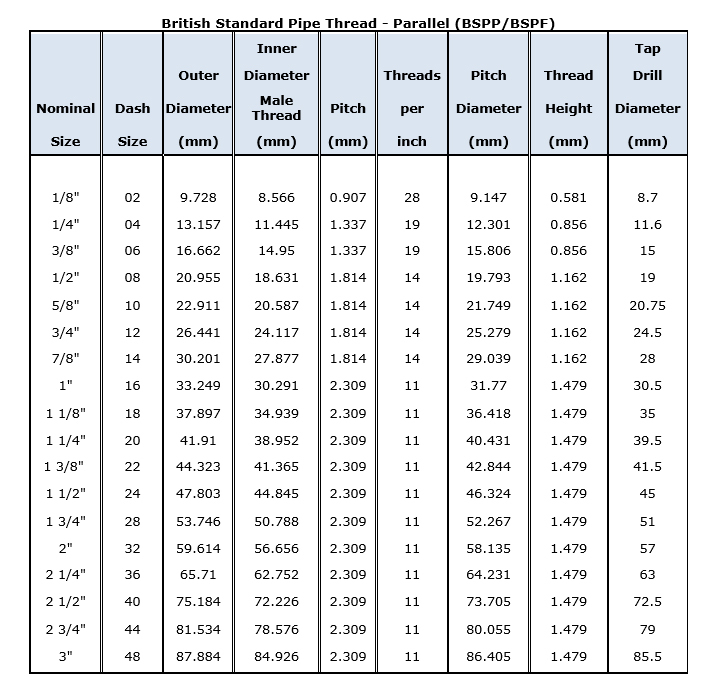 All of the information above should be available from our ebay store in downloadable format. We hope this guide has been informative for you, if you have any further questions or would like additional guides creating, we would be more than happy to do them.

Many thanks, all the team at Pneumatics Direct!