Christening cake decorations are essential to properly finish a christening cake. The decorations need to compliment the decor of the venue, be of a high standard, and, ideally, have a consistent theme. With such an exhaustive range of decorations and embellishments to choose from, the decision is a daunting one. Knowing what options are available enables you plan a beautiful christening cake that celebrates the christening of the child.
Christening Cake Icing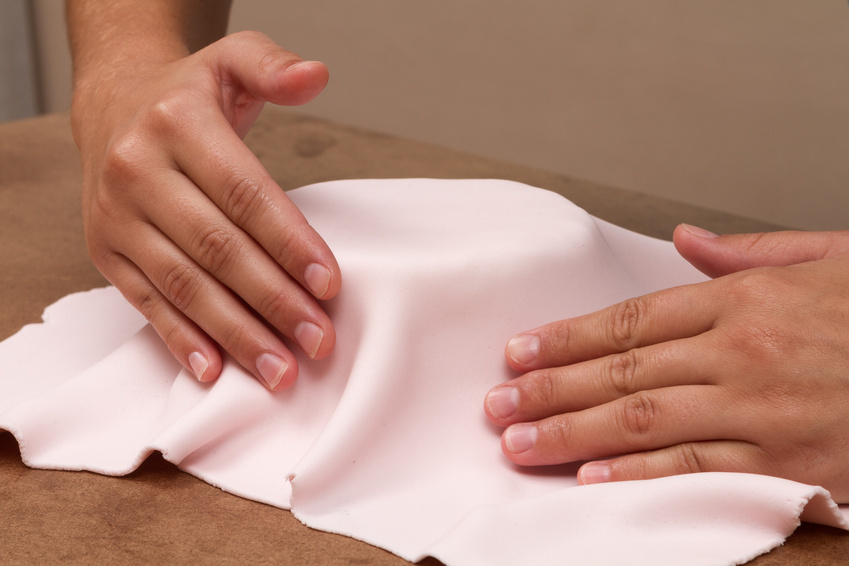 Most christening cakes have a layer of icing, usually in the form of royal icing or fondant icing over a layer of buttercream. Fondant icing is a thick paste that forms into a dough-like texture. You can then roll the icing and place it over the cake. The icing retains a semi-soft finish. Royal icing, on the other hand, sets very hard. Because fondant icing is pliable and dough-like, it is easy to mould into shapes, or cut out and apply using the applique method.
Christening Sugarcraft Decorations

Once you have your christening cake covered in a smooth layer of beautiful icing, in the colour of your choice, you need to add decorations. You can use sugar paste or fondant to create your own decorations, using products such as modelling clay. Alternatively, if you lack time or the creative skill, you can purchase ready-made fondant and sugar paste christening decorations. Footprints are a popular choice for christening cakes, as are Christian crosses. Other decorative themes include sugar-paste babies, teddy bears, baby animals, and prams. For applique embellishments, which are those you cut out and stick onto the cake using edible glue, you can cut your fondant or sugar paste freehand or using a sugar-paste cutter.
Christening Cake Ribbons
Ribbons are traditional embellishments for a christening cake, and can pull the appearance of the cake together. You can choose a colour that compliments the colours and theme of the cake for the best look. Opt for plain, solid satin ribbon, shaped ribbon, or cut-out ribbon in plain colours, stripes, prints, or with embroidered christening motifs. You can also purchase customised christening cake ribbon, with the name of the baby, the parents, the godparents, and the date, to keep as a keepsake of your child's special day. For a shallow cake, avoid a wide ribbon, as it overwhelms the appearance of the cake.