As part of their religion, many people collect items to remind them of their faith throughout the day. This could be anything from a purity ring to a figurine of the person they worship. Shoppers can place figurines around their home, show off their faith with some attractive jewellery, or even decorate their vehicle with decals that openly proclaim their Christian views. Christian collectibles further help the devout integrate their faith into daily life.
Christian Figurines
Figurines or small statues have long been popular with religious organisations of all denominations. People use miniature statues as reminders of faith as well as decorative pieces. One large line of Christian collectibles, the Precious Moments series, produces them in pastel colours, and most feature the Precious Moments children with large, drooping eyes, big heads, and a cartoon appearance. Some are kneeling and praying to a cross, while others hug a Bible to their chest. The line started in the 1970s when Samuel Butcher started making them for friends. The line has since become very popular, producing an overwhelming number of adorable figures. Other Christian figurines to collect include miniature statues of individuals like Jesus and Mary, or even scenes, such as The Last Supper or the nativity.
Christian Jewellery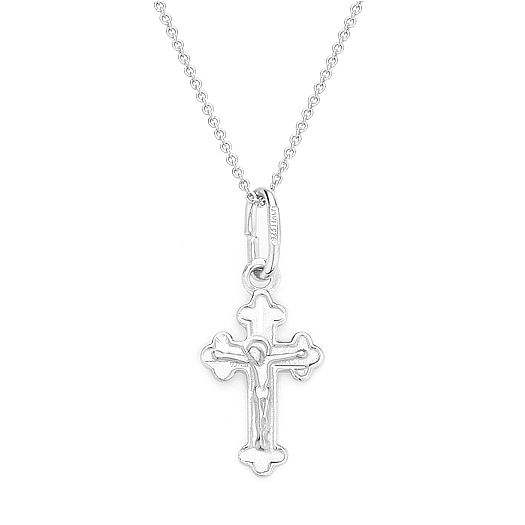 It is quite common to see worshipers with a cross around their neck, but other forms of Christian jewellery can serve as a proclamation of faith. For example, young men and women might wear a purity ring as a promise to remain pure. Other popular religious jewellery include necklaces with the thorned crown of Jesus, shiels, and keys. Some necklaces come in sets of two with a charm on each that fits together. The pair buying them each get one as their dual commitment to the faith. Of course, the Christian cross comes in all varieties of well, some with precious stones and others with Bible verses inscribed on the front.
Ichthys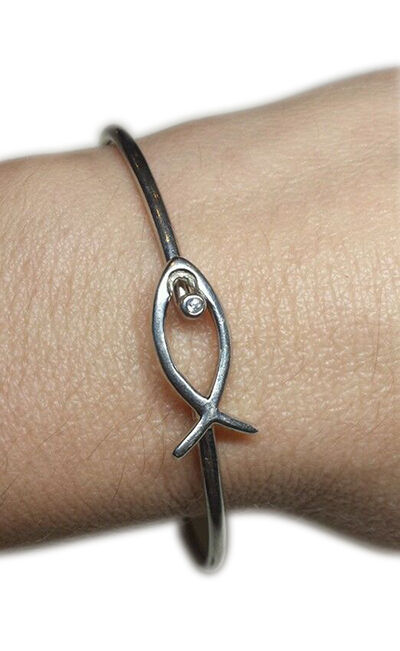 Ichthys, or Christian Fish, is a simple design featuring two arcing lines that meet on one end and cross on the other to resemble fish. Typically, they are plain or have a word, such as "Jesus", in the middle. Some people put a fish decal on their vehicle, and many wear Christian bracelets and necklaces featuring ichthys.
Christian Ornaments
Outside of figurines, other Christian ornaments can decorate homes or offices. Plaques with encouraging Bible verses on them keep people inspired throughout the day, or perhaps a cross ornament to hang on the wall is all someone needs as their daily reminder.