Let's make it a perfect Christmas.
Make a list of what rooms you are preparing for the big day. Don't overdo the size of the tree if you only have a small living room for example a 4 or 5 foot tree will be fine.
Go for a nice wreath to give your front door a touch of class you can buy or even make a real one or get one that can be used year on year. Simple cable ties will help that look simply cut them at the bottom to affix to a door knocker.
Choosing a colour scheme is important either multi colours or a choice to go with the room of your choosing this year I have opted for Green and white in my living room and filled my tree with silver decorations to over flow. The kids will then choose to decorate the conservatory with multi coloured baubles and ribbons and a few small crackers this will be the heart of the Christmas day as this is where we will be eating out lunch.
Remember what ever you choose by making a list you can't over spend and it is worth paying more for leds lights as they will last for many years to come and most can also be used outside so keep them for the summer BBQ's as a great lighting in the evening.
(Bzz agent campaign #lolotoo Bzz eBay Guides).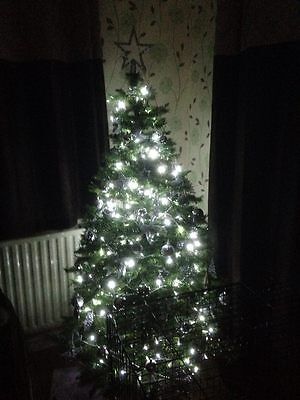 Add a caption
Tags @lighting @lolotoo @wreaths @xmas @christmas @Christmas
#Christmas #Wreaths #leds #lights #angels #bzzagents #lolotoo