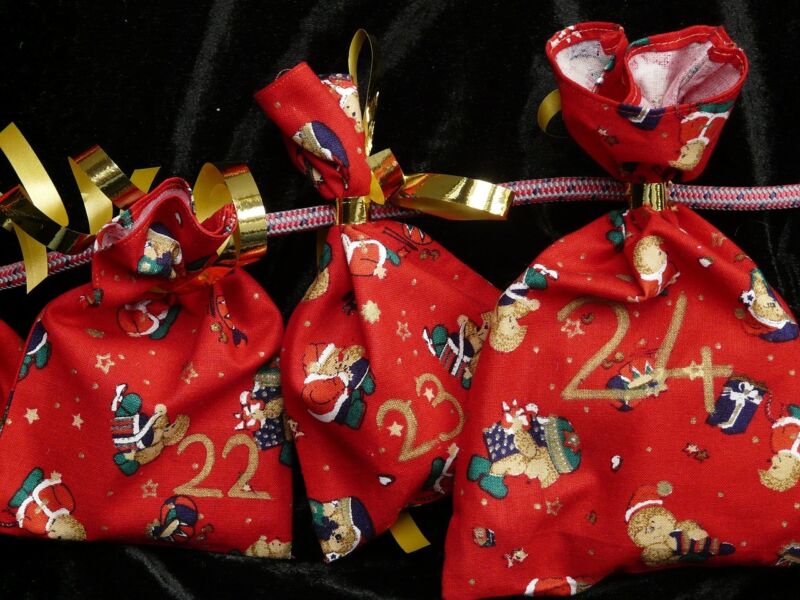 Add a caption
Making your own advent calendar is creative and fun
Get into the spirit of Christmas with a crafty venture, such as making a festive calendar. The advent calendar is a family tradition celebrating the days leading up to Christmas day with a thoughtful gift or tasty sweet. Count the days from one to 25 with these great ideas for making a memorable Christmas calendar.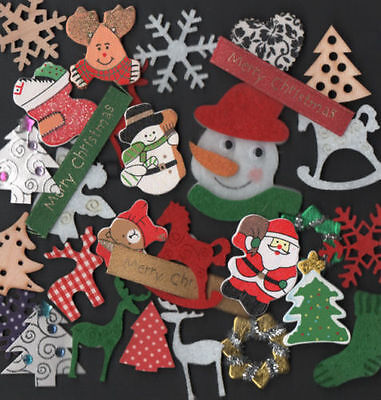 Calendar kits
Like any hobby or craft there are plenty of ready-prepared kits in a wide variety of colours, shapes and materials. Advent calendars can be made using paper or cardboard, wood, felt, cotton and a host of other fabrics. Self-assembly kits often come with all the components measured, ready to cut or cut to size and decorations to give each project a glossy finish.

Choose from traditional rectangular panel advent calendars that contain individual gifts and surprises, or a Christmas stocking bunting to hang from the wall or along the fireplace. Try a creative wooden calendar in the shape of a snowman or Christmas tree, or a cardboard tower with drawers to stash each present.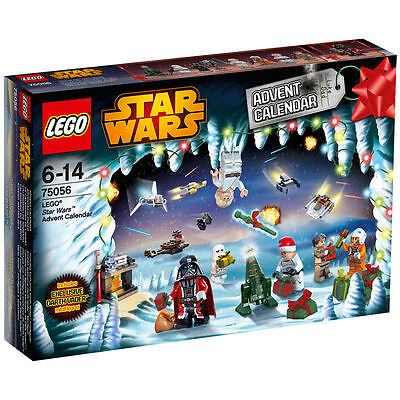 Kids' favourites
Christmas is a time for kids of all ages to enjoy, so why not build an
advent calendar
with children in mind. Toy makers like Lego and Playmobil have created their own builder kits and advent ideas to engage kids and make activities the whole family can get involved with. There are several different themes to choose from including winter wonderland and Santa's workshop or even dragon battles and the ever-popular
Star Wars
theme.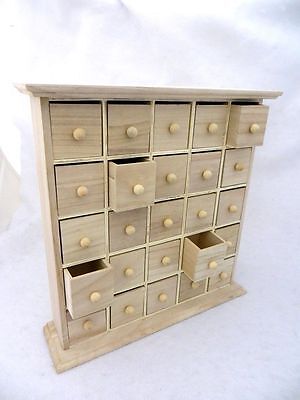 Design your own
Decide to do it yourself and the options are endless. One of the main advantages of building an advent calendar from scratch is the freedom to decide which of the many options to go with from online DIY sites or simply to come up with your own off-the-cuff design. Build a sturdy calendar using quality materials and store it for re-use each year with new treats and gifts, or create a budget project and go with a new design each year. The beauty of making an advent calendar is in planning and making it with the family and creating a festive atmosphere from the start.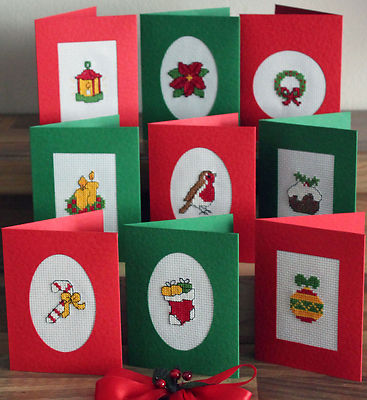 Box, card, sew and stitch
Choice of material is up to the maker, limited only by the imagination. Specific skills such as cross-stitch, sewing, knitting or leather craft have their own ready-made kits that can be put to use in assembling an advent calendar project. Create designs for the calendar body and compartments out of materials that are easy to manipulate, shape, fold and cut such as
fabric
, paper,
card
or cardboard. It doesn't have to be too fancy: it can be plain packages tied up with string and hanging from clothes pegs.
Or splash out on something a bit more luxurious and dress up
wooden craft boxes
or an old apothecary box, filling each compartment. Fans of shabby chic will find plenty of inspiration online with hessian hearts, ivory fabric roses or painted pendants to decorate.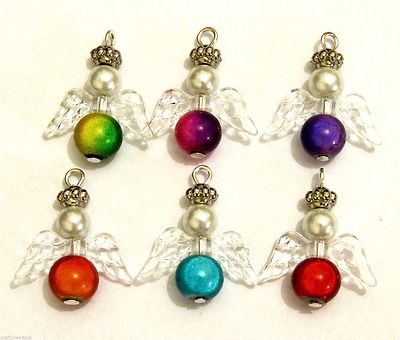 Decoration
The sheer variety of arts and crafts materials available online makes decorating the calendar a cinch. Craft paper and
beads
are cheap and colourful and can be bought in Christmas themed shades and designs. Plain card and fabrics can be dressed up with themed
stickers
, ink stamps or stencils, using paint or snow spray. Keep to a budget and re-use old Christmas cards and wrapping to pep up any calendar.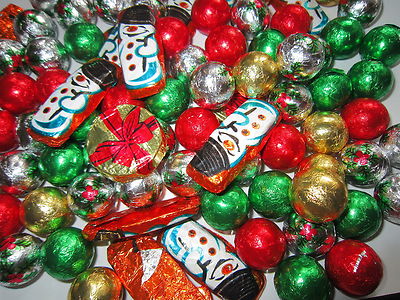 Advent projects to try
Budget calendar
What you'll need:
26 empty toilet paper rolls or 13 kitchen roll holders cut in half; multi-purpose glue; sticky tape; twine;
scissors
; cardboard box; brown (or other colour) A4 paper. Optional: old wrapping paper or extra coloured paper.
Collect cardboard rolls over the year: these will be used to lock your gifts inside. Print numbers from one to 25 onto brown A4 paper using a computer printer in a large font for the fronts of the rolls. Attach using glue and cut away excess paper to leave perfect circles to poke through and reveal a gift.
Cut a rectangular piece of cardboard and arrange the rolls on the cardboard in five lines of five in number order (left to right downwards or as preferred) and make sure they fit well. Place gifts inside the rolls and glue them to the cardboard backing, putting weight onto the rolls to make them stick if needed.
Make a
cardboard
slanted roof to sit atop the rolls and with part of a roll fashion a chimney. Use a bit of creative flair and paper the backing, rolls and chimney with coloured or wrapping paper beforehand if preferred.A white tissue sticking out of the chimney makes it look like it is smoking. Attach string to the cardboard backing using sticky tape and hang it on the wall. Make sure you don't use gifts that are too heavy.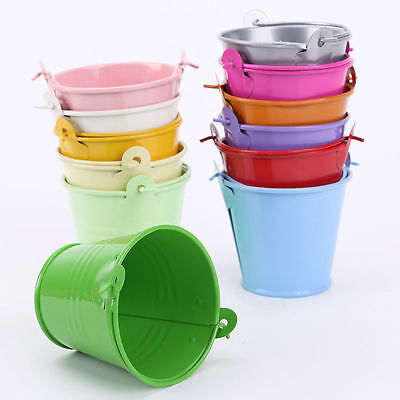 Luxury calendar
What you'll need:
25 screw hooks, minimum 18mm thick MDF or pine board, drill, 25 mini- metal pails (can be coloured), primer and red spray paint, snow spray, paint stencils and vinyl stickers, craft magnets, coloured organza or satin material and ribbons/bows for decoration.

Cut or purchase board at least 2ft x 2ft in diameter (approx 60cm x 60cm), measure and pre-drill holes in the MDF equal distances apart for the hooks to hang the pails. Prime and spray paint the board and buckets. Once dry and set use number stencilling and snow spray to number each bucket from one to 25. Alternatively purchase custom vinyl stickers and attach the numbers.

Use large custom vinyl stickers to spell out a Christmas message at the top of the board. Screw in the hooks and attach a pail to each one. Fill the pails with gifts. Put colourful organza material in the top of each pail: it is removed as a gift is taken each day. Use organza ribbon and bows to decorate the top of the board.
10 great alternative advent calendar fillers
Although chocolate and sweets are traditional calendar gifts, why not stave off tooth decay and cultivate a more giving side to the festive season? Below are ideas for advent fillers that are more thoughtful, are about an activity or simply sharing the Christmas spirit with family and friends.
1. A promise to drive to see the Christmas lights in town.
2. The first clue in a treasure hunt with a prize for the winner.
3. Watch a family favourite Christmas movie today.
4. Decorate the tree together.
5. In readiness for Santa clear out old toys and give them to charity.
6. Tickets to a special Christmas show or pantomime.
7. A recipe to cook as a treat later.
8. Make your own Christmas cards or tree decorations.
9. Dine by candlelight with a partner.
10. Random act of kindness, such as donating clothes to a local charity, paying for another person's drinks or making breakfast for your partner or housemate.