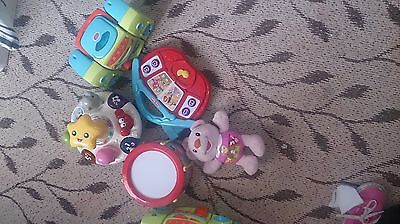 A few buying tips from a super Christmas scrimper!
Tip number one is to pick up coupons!!!
Shop the sales as there are loads at this time of year! Although going store to store gets way too tiring and unless you head out with an hard hat, a baseball bat and army camouflage your not well equipped enough to be shopping in these winter months!!!
There's also the outlet or clearance stores. Most are pretty much hit and miss or pure pot luck at funding anything you actually need off your Christmas list but it will rope you into buying something you never needed because it was cheap enough!!! Who doesn't need 50 testers of the same perfume or another toiletry bag!
I like the broken or no boxed toys. With these you can sometimes get at least 50% off rrp!!! How amazing is that!!! Sometimes even the best sales only provide 25% off so for the sake of less cardboard to throw away on Xmas day I'll take a lower price thank you!
Same goes for damaged (probably a squished corner or a child's scratched the cellophane)
Then theres the bought more than one as a gift sellers on eBay! Birthdays have come and they've longed for a certain present all year to get about 4 of them with no receipt to take it back or its been too long for a refund!!! Any type of profit will do as long as they get rid of what's cluttering up their space!!!
There's also the second hand eBay sellers, most of the time its nearly new stuff, if they're like me they wear a dress once then sell it on! Same with the children, play with it for a maximum of 4 hours and its left untouched in a corner for 5 years! Its listed as used but is on perfect condition and who's going to know unless you advertise to the world that it isn't exactly brand new?!
Hope all of this helps to get a cheaper Christmas as possible!!!! I'd write some more but it seems as though I'm pretty Mich spouting common sense!!! Ta ta!