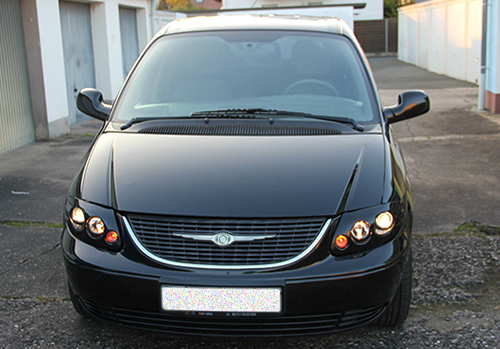 Multi-purpose vehicles (MPVs) are ideal for families because they are comfortable and configurable. The Chrysler Grand Voyager is a versatile MPV that offers adjustable seats, rear climate control, and DVD systems that ensure that passengers are entertained, whether travelling around the city or across the country. Understanding the features of the Chrysler Grand Voyager allows buyers to choose the best vehicle for their requirements.
Overview of the Chrysler Grand Voyager
Chrysler launched the Voyager in Europe in 1988 and released several versions of the vehicle in the ensuing years. In 2008, the brand consolidated its Voyager offerings, marketing the luxury MPV as the new Chrysler Grand Voyager. When buying spare Chrysler Grand Voyager parts for older vehicles, check the year of the model carefully to ensure that you select the right components.
Interior Space of a Chrysler Grand Voyager
The soft driver's seat in the Chrysler Grand Voyager has a high position that enables motorists to travel for long distances in comfort. The vehicle provides enough space for seven passengers with an optional Swivel 'n Go middle row of captain seats that turn to face the rear. The rear seats slide backwards and forwards, which creates plenty of legroom for every configuration. With the rear seats in place, the Voyager offers 756 litres of luggage space, but folding the Stow 'n Go seats flat allows an enormous 3,296 litres of space. The large boot makes it easy to load luggage and the sliding doors on both sides of the MPV mean that passengers can board the vehicle without any fuss.
Owing a Chrysler Grand Voyager
The technical developments to the Chrysler Grand Voyager petrol and diesel models mean that they operate efficiently. The suspension ensures a smooth drive in any conditions, and the vehicle is well insulated against wind and engine noise. The choice to own this MPV is often a compromise between space and high fuel economy. The Voyager boasts up to 36 mpg on the motorway and about 26 mpg in the city. CO2 emissions receive an official rating of 222 g/km.