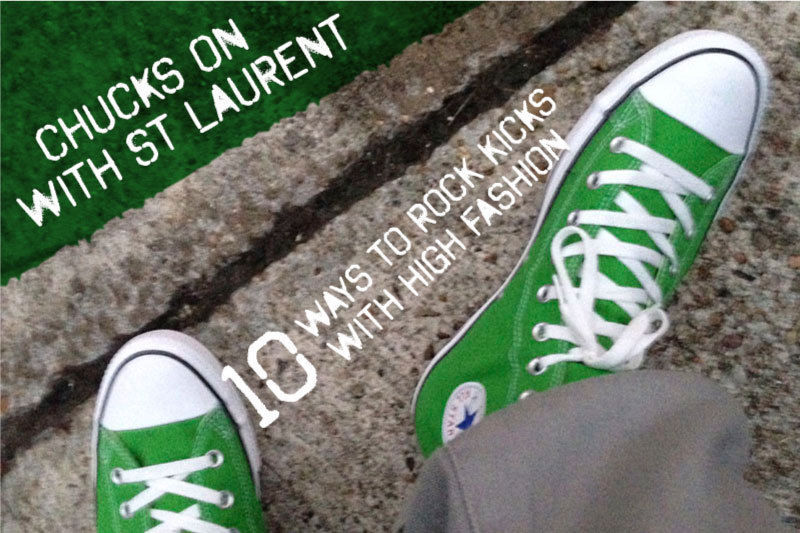 Trainers are not just for your daily workout or a quick stop at the coffee shop anymore. They are having their moment as the footwear of choice for any occasion. Here are 10 ways to make tennis shoes work for everything from school days, to work days, to a night out with friends to a formal affair.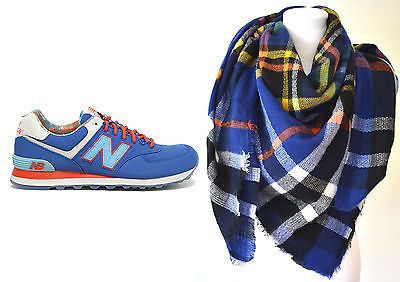 Colour Match
Tie it all together by matching your kicks with another accessory. These retro-style
New Balance
go perfectly with this over-sized
tartan scarf
.
This is an idea look for those long chilly walks to class and can be dressed up, dressed way down, or anywhere in between.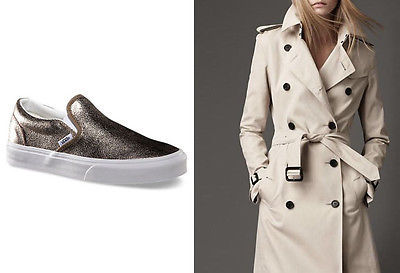 Smart and Sophisticated
A
Burberry trench coat
goes with anything and these metallic slip-on
Vans
are no exception. They both have understated style.
Professionals no longer need to trade their trainers for heels when they get to the office, this look has class that lasts all day.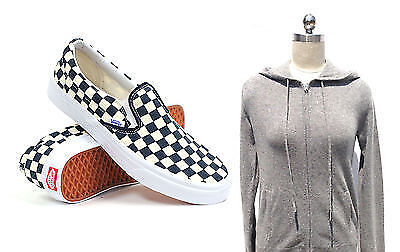 Luxury Fabrics
Speaking of Vans, this check pair is a classic. Build on that iconic style with a
hoodie
, but add a cosy, luxe twist by making it cashmere.
This combo works for anyone but, a-hem, especially for someone (like me) who works from home but still wants a little flash on their feet.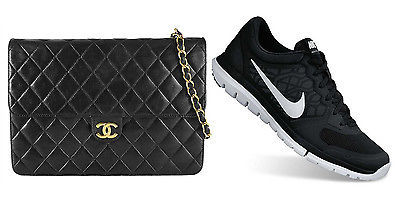 Designer Accessories
All over town we are seeing fashion mavens dressed in all black with black and white
Nike trainers
and a high-end
handbag
. It's the classic New York look with footwear that finally makes sense.
Whether your style is more Gwyneth P or Kim K, this combo can work for anyone with great style at either a high or a low budget.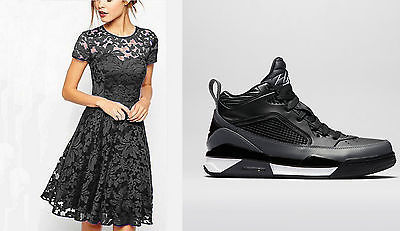 Leather and Lace
Try this edgy (and adorable) look of a feminine
lace dress
matched up with basketball
high tops
.
While I think this look is best pulled off by ladies in their teens and 20s for a dance or party, anyone who likes to add an unexpected twist to their evening wear should give this look a try.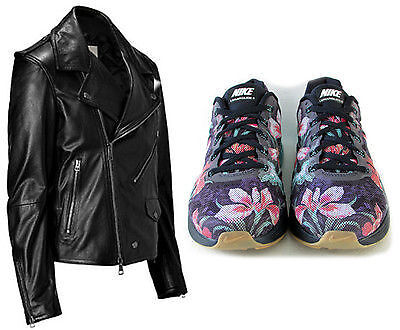 Biker Chic
These floral Nike trainers are the hot new footwear this year. Tone down their cuteness with a
leather biker jacket
.
I own these trainers and can't wait to style them in unexpected ways this Autumn. They are a total compliment magnet.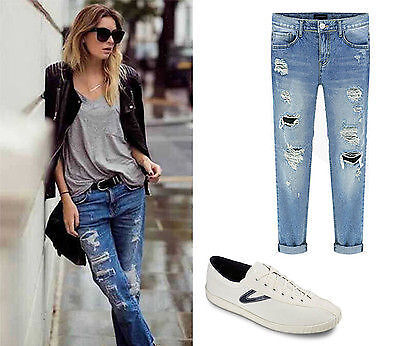 Preppy and Punk
The jeans and trainers combo is not fashion news but we love the juxtaposition of torn
boyfriend jeans
and the 80s preppy staple, Tretorn tennies.
Add wavy hair, a slouchy T-shirt,chunky jewellery and sunglasses to complete this ultra-cool casual outfit.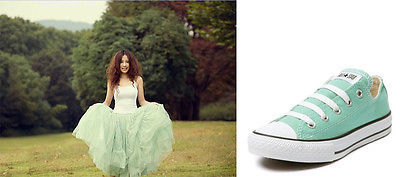 Tulle and Tennis Shoes
There's a guy at any event sporting Chuck Taylors with a suit or tuxedo. It's time for the ladies to shine. Pair a full
tulle skirt
with a t-shirt or vest top and a sweet pair of chucks.
This look is so cute for a bridal party or even a fancy brunch with friends. Every girl loves a tutu and this combo makes it possible for ladies of all ages to pull it off.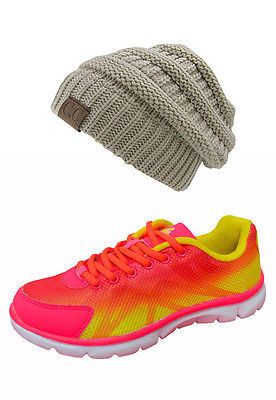 Neon and Neutral
Even the brightest of trainers are, well, sneaking their way into fashion. Pair neon kicks with neutrals like cream and tan for a casual chic look that doesn't clash.
Try this combo with casual knits like this beanie and a cosy
jumper
, or step it up with a knit mini dress and gold accessories.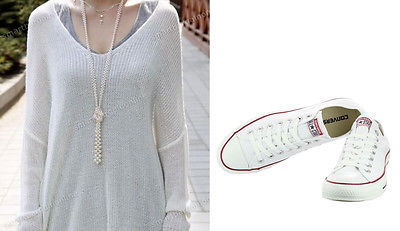 Cool and Comfy
This outfit says, I look great, even when I'm not trying. A slouchy jumper with a pair of shorts and crisp new
Converse
will look cute and casual for the days of Indian Summer.
I wear almost this exact outfit to meet girlfriends for coffee on the weekend or for a casual date with my man.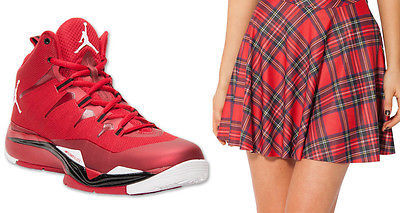 Street Knowledge
No more sexy school girl, this school girl can ace the test and catch the bus. A flirty
check mini
is made playful in all the right ways with a pair of classic Air
Jordan high tops
. Finish this look with a graphic T or sweatshirt.
My daughter Clare loves to rock this cute look. She can keep up her style game but still keep up with the boys on the playground.