The
Citroen C1
was launched back in 2005, having been developed alongside the Peugeot 107 and Toyota Aygo. At the time, the trio set a new standard in the city car market, combining cute looks, reasonable space in their four-seater interiors and low running costs.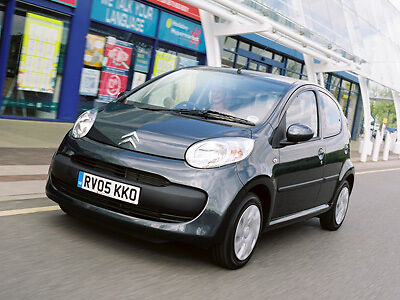 The best value
The
C1
was always the best value option — it was the cheapest model to buy, plus Citroen dealers have long been known for their aggressive discounting. This means it looks a bargain on the second-hand market, too.
None of these models is a class leader any longer, though. More modern rivals such as the VW Up, Skoda Citigo and Seat Mii, as well as the Hyundai i10, have left them looking cramped and unrefined. The Citroen now trails with its 139-litre boot and not all early models had folding rear seats — those that did featured a 50:50 split and this only boosted capacity to up to 751 litres, which isn't great by the latest standards. Passenger space is tight in the back seats, too.
Still, what the C1 lacks in practicality it more than makes up for in driving fun. And as Citroen, Peugeot and Toyota have recently revealed new versions of all three city cars, second-hand prices are set to become even more tempting — with the C1 continuing to be the cheapest option. Stuart Morton from Auto Express talks you through what to look for.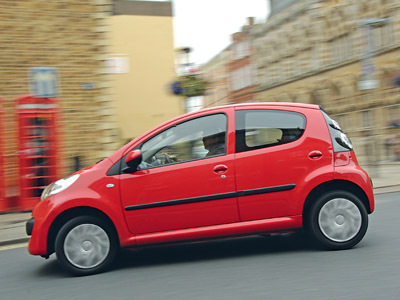 Which one to buy?
At launch, Citroen offered the C1 as a three or five-door, and with a choice of petrol or diesel power. The 68bhp 1.0-litre three-cylinder petrol engine was sourced from Toyota, while the 1.4-litre four-cylinder HDi diesel came from the PSA Group and delivered 54bhp.
But while the diesel offers more torque, it doesn't provide much of a fuel efficiency benefit, claiming 68.9mpg to the petrol car's 61.4mpg. Both models emit 109g/km of CO2, meaning cheap road tax. Plus, the 1.4 HDi has a cam belt and is only available with a five-speed manual gearbox. The petrol engine is chain-driven for low maintenance and has the option of a SensoDrive automatic. So petrol power seems the better option on the C1.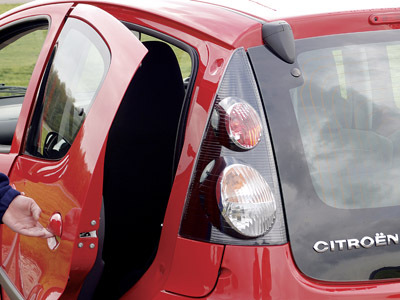 At launch, buyers had a choice of three and five-door Vibe or five-door-only Rhythm specs, and while equipment wasn't exactly generous, all versions featured a CD radio with MP3 compatibility. Citroen added to these with Airplay and Code special editions later in the C1's life, bringing more kit. The range was shaken up in 2009, with the introduction of VT, VTR and Splash models, and then again in 2010 with the VTR+.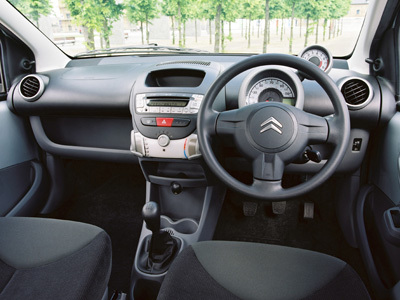 Add a caption
Citroen C1 dashboard and interior
Click to edit caption
But while these brought extra kit and styling tweaks, the most important changes during the lifecycle of the C1 were the mechanical updates. In 2008, the petrol engine was revised, bringing emissions down to 106g/km and boosting economy to 63.8mpg with the manual gearbox.
Four years later, Citroen tweaked the petrol engine again, slashing emissions on manual cars to a road tax-exempt 99g/km and cutting fuel consumption to 65.7mpg. This rendered the diesel rather irrelevant and it was quietly dropped.
At the same time, a new EGS automated manual box with steering wheel shift paddles was introduced, although models with this aren't as efficient (claiming 62.8mpg and 104g/km) and the set-up is an acquired taste.
These later changes coincided with a major facelift, bringing LED daytime running lights for a more modern look. However, by this stage, newer rivals from the VW Group had arrived to make the Citroen appear a bit dated.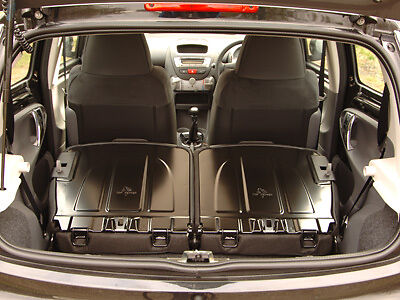 Costs
Prices start at around £2,000 for a 1.0-litre Vibe three-door, with 1.4 HDi models costing from £2,500. Later examples of the C1 cost less to run, so if you want to keep fuel and tax bills to a minimum in the long term, buy the newest car you can afford — a road tax-exempt 2012 model will be closer to £4,500.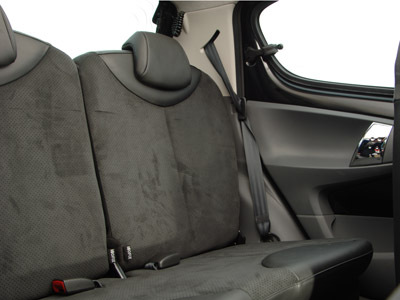 However, the margins are fairly narrow and you can only be looking at a difference of a few mpg or £20 in annual road tax bills, while insurance group ratings are low across the range. So it's not worth obsessing too much over engine specs. Instead, focus on getting a good deal and ensuring any potential buy has a comprehensive service history.
Talking of maintenance, the petrol C1 needs a service every 12 months or 10,000 miles, with service intervals on diesels of up to 20,000 miles. Citroen offers pre-paid servicing on its used models to minimise costs, although no C1 should be expensive to keep on the road. However, models only included a three-year/60,000-mile warranty from new. Rivals like the Hyundai i10 (five-year/unlimited miles) and Kia Picanto (seven years/100,000 miles) come with more comprehensive manufacturer backup.
Problems
Citroens don't have the best reputation for long-term reliability and although you might hope the C1 would benefit from its association with Toyota, owners have reported a number of problems. Water leaks seem to be fairly common, as do issues with water pumps and clutches. Citroen has also been forced to recall the car six times over everything from potential engine and suspension failures to fuel leaks and possible loose wheel studs.
Arguably the biggest problem owners may have is with the limited amount of standard safety equipment. Euro NCAP gave the car a four-star crash test rating on its launch, but this was downgraded to three stars in 2012 when the testing programme was made stricter.
Part of the trouble was that ESP wasn't standard, which is disappointing for a car so clearly aimed at young drivers. Citroen added ESP across the range in 2013, but if you're buying on a budget with a teenager in mind, it might be worth shopping round to find a model with the technology fitted as an option.
Verdict
Nine years after it launched, the original
Citroen C1
is looking dated among the current crop of city runabouts. But as a bargain first car, or just something small and nippy to get about town in, it's a fine choice. Prices look more tempting than ever and no matter which model you choose, the C1 shouldn't cost a lot to own.