Land Rover Discovery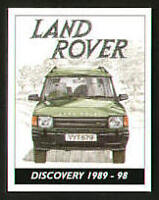 This is one of many illustrated classic car guides I've created for the community. I hope you enjoy it and if you would like to find out more about the classic Land Rover Discovery art featured in this guide please click here.
The Land Rover Discovery was introduced in the UK in October 1989 to fill the ever widening gap between the luxurious Range Rover and the utilitarian Land Rover Defenders Development started in 1986 and was very rapid by British standards, aided by the fact that the Discovery made use of the coil suspension, engines and full-time four-wheel drive transmission of the Range Rover of the day. This guide celebrates some of the landmarks in the Discovery's history during its first ten years of production.
3-Door 1989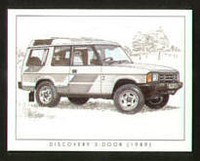 The Discovery brought the Land Rover marque to a whole new band of customers in 1989. Launched into an existing market, the one created by Japanese family 4x4s during the 1980s, the competition was strong but at a basic price of £15,750 (V8 or Tdi) the vehicle looked a bargain. Initially, with only three doors, it was only intended to be a quite distinct vehicle from the more upmarket Range Rover and succeeded brilliantly. Early sales figures showed the Discovery to be a best seller in its class, sometimes double that of its nearest rivals.
If you would like to see more guides on Land Rover Discovery please click!
Thank you for reading my guide and I hope you found it interesting!