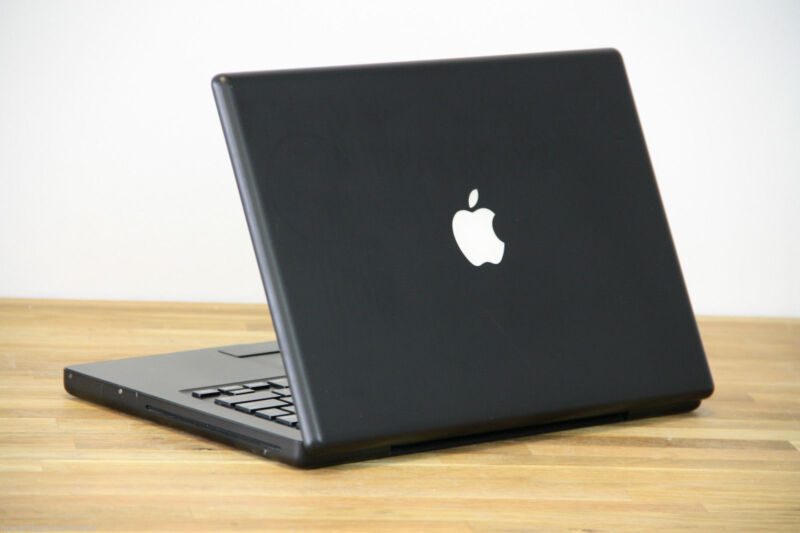 The
Apple MacBook laptops,
running the company's Mac OS software, are constantly evolving. Every year the MacBook Pro range becomes more powerful with faster processors and memory, while designs become slimmer and sleeker, bringing screens with super high resolution Retina Displays and improved graphical performance.
However, this constant reinvention means there are great deals to be had on the Apple MacBook Classic laptops that are more affordable and still offer plenty of power and functionality.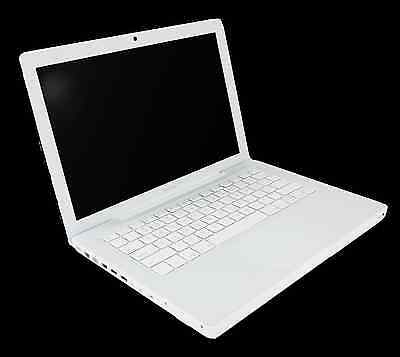 Why Buy a Classic MacBook

The main reason to buy a MacBook Classic is to save money. Some of the older models are available through the second hand market at a fraction of the price of the newer models and can still serve a purpose.

The MacBook Classic White design is also one of the more iconic laptop designs ever and has a certain amount of retro cool. Unlike some of the newer models they also have disc-drives for playing CDs and DVDs and installing software.

There are also Ethernet ports for easy, wired connections to the internet and also Firewire outs for connecting older accessories like external hard drives.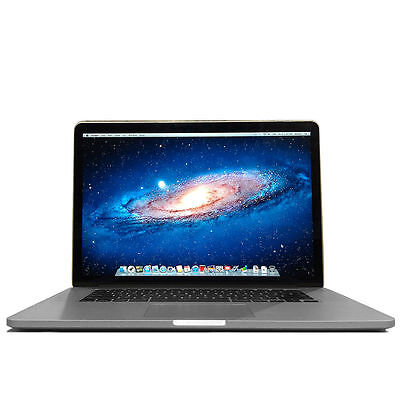 Apple MacBook Pro Classic (2013)

Apple no longer keeps a base-level MacBook classic as part of its current range, instead it has upgraded that to an entry-level MacBook Pro 13-inch model it calls the MacBook Pro Classic. It has a dual-core Intel i5 or i7 processors and up to 8GB of RAM.

It comes with 500GB of storage as standard. This, or the MacBook Air, is the ideal new laptop for Mac fans on a budget. Beyond that, it's a super slim MacBook Air or an expensive MacBook Pro with Retina Display.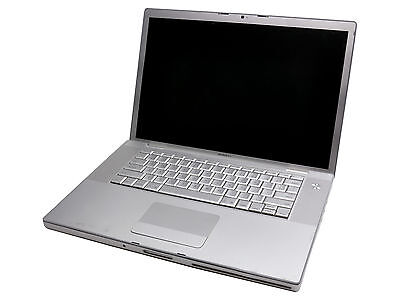 The MacBook in the iconic classic white was a mainstay for Apple throughout the 2000s right up until 2012, starting with the iBook, running on Apple's G3 and G4 processors. In 2006 they were rebranded the MacBook moniker to match the existing MacBook Pro laptops, but remained as popular as ever.

With a white plastic casing (often in black) and a thicker heavier profile, they were discontinued in favour of the metal-cased MacBooks in 2012.
So here's what to look out for when you're buying one of Apple's older laptops.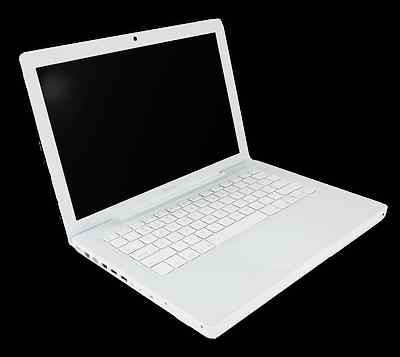 Not yet a classic, the first Apple MacBook arrived in 2006. It kept the iconic white casing but the company switched to Intel processors rather than its own G-series chips.

The 2006 models arrived with an Intel Duo Core processor and a 13.3 inch 1280 x 800 screen and pioneered the Apple MagSafe power adaptor, a magnetic solution that easily popped out, saving users from dragging it to the floor when tripping over the cables!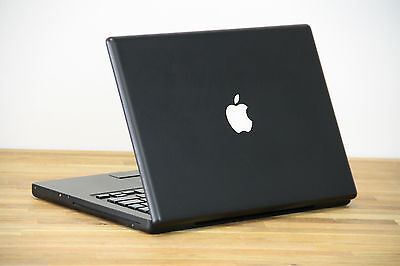 The Black Plastic MacBook
From 2006 to 2008 Apple sold 13.3-inch MacBook laptops with a black polycarbonate shell. The model proved very popular as a stark contrast to the classic white models.

Aside from the option of a larger hard drive they were identical to the white model. The final black MacBook was launched in 2008 and had an Intel Core Duo 2.4GHz processor, 1GB RAM and a 250GB hard drive and was also the last MacBook to boast a removable battery.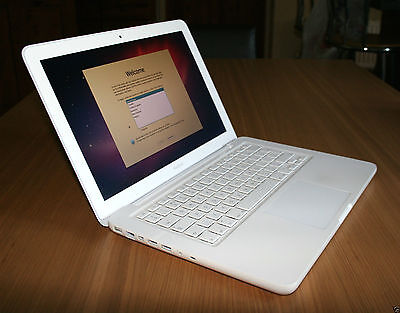 Apple MacBook Classic White 2009
In late 2009 the white, plastic MacBook got a rounded unibody casing, just like the metal MacBook Pro models. This followed a design problem with chipping edges. It also added an improved screen and a fancy new trackpad.

This model was the first to introduce a sealed in battery, which means you need a repair to change it rather than just switching it out.
The last MacBooks in that fetching shade of white were released in mid 2010 featuring updated innards but no design changes. They were effectively retired in 2011 with the arrival of less expensive MacBook Air and MacBook Pro laptops.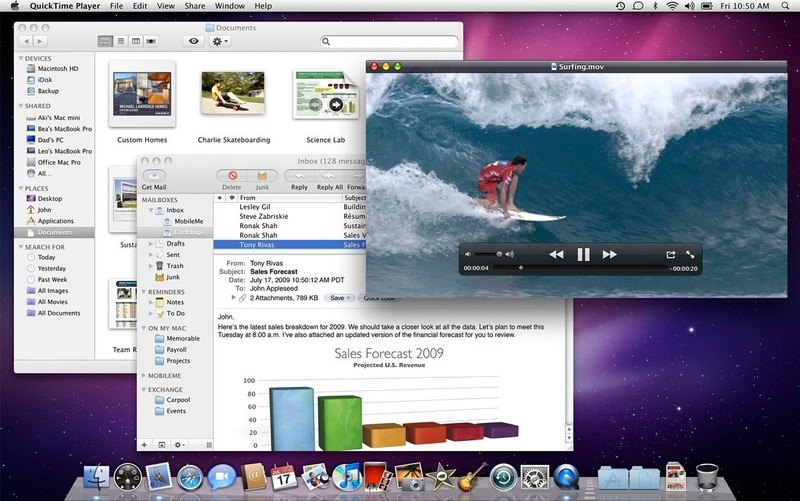 Apple MacBook Classic Laptops: Software
All of Apple MacBook laptops run on the firm's Mac OS X software, which is much different to Microsoft's Windows software that arrives on most PC laptops and desktop computers. Apple refreshes the software every year so the version of the software you have will depend on which MacBook you buy.

For example, the 2009 classic MacBook arrived with Mac OS X Snow Leopard, but can be upgraded to Mac OS X Lion or Mac OS X Mountain Lion if it has enough Random Access Memory (4GB RAM recommended) to handle the upgrade.
Where to Buy an Apple MacBook Classic Laptop
Apple halted sales of its classic MacBooks over two years ago, so you won't be able to pick them up from the Apple Store or from authorised Apple retailers.
However, there's a great market for
second hand Apple Macbooks
and using eBay you can get some great deals on the Apple MacBook classic models, depending on the year.
However, when buying the laptop, make sure it is in working condition. Some sellers list non-working devices for parts. For a working model, some of the later MacBooks are listed on eBay for around £150.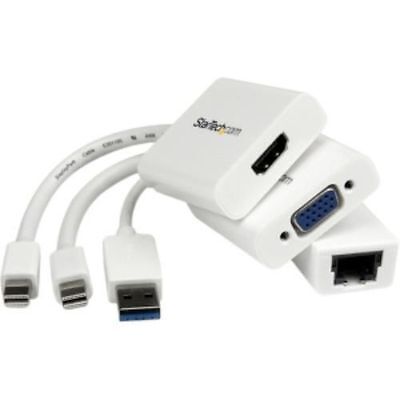 Apple MacBook Classic Laptop Accessories
Classic MacBooks had an array of ports making it possible to
accessorise your MacBook.
They have USB and Firewire ports making it easy to plug in external hard drives, memory sticks, printers, scanners and more.
The USB ports also allowed for card readers, cameras, mobile phones, tablets and more to be plugged in to transfer files, sync data through iTunes and also to charge devices. Furthermore there's a VGA out which makes it easy to hook your Mac up to an external monitor.