Porsche 911 1963-1977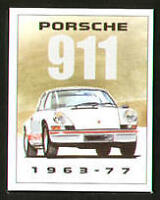 This is one of many illustrated classic car guides I've created for the community. I hope you enjoy it. If you wish to find out more about the classic Porsche 911 car art featured in this guide please click here.
Launched in 1963 as a replacement for the 356, the 911 is probably the most successful sports car of all time. Despite continuous development, which has enhanced its refinement and performance, the 911 has managed to retain its distinctive character and become both an icon of style and automotive engineering. This series guide covers classic 911 models produced between 1963 and 1977.
If you would like to see more guides on Porsche 911 cars please click!
Thank you for reading my guide and I hope you found it interesting!