Now and then, your jewellery collection needs a little spice to renew your interest. If you want to show off your wild side, purchase a few pieces of jewellery that feature claws or claw-like elements. Claw jewellery gives a little edge to your everyday outfits and provides you with an opportunity to showcase more of your personality.
Claw Rings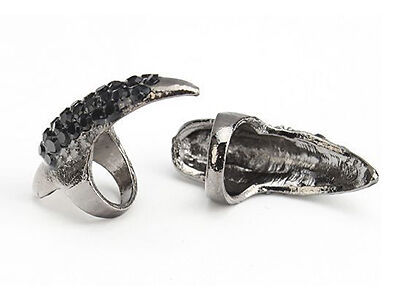 Just because buyers are in the mood to bring out their claws does not mean that they have to settle for less than the best quality on the market. From Tessa Metcalfe Jewellery comes the silver pigeon claw ring with gold nails, crafted from precious metals. The ring encircles the finger with a lovely sterling silver band, moulded to resemble the texture of the delicate bird's leg. At the top, the two tips of the ring end in gold-plated claws, which almost meet in the centre. Beautiful and precious, with a hint of fantasy, this handcrafted ring and others like it bring class and beauty to claw jewellery. Another style of claw ring is the Kasun London claw ring, in pure sterling silver with a beautifully bevelled surface. One of the claws hugs tightly to the finger while the other curves over it, overlapping slightly. Another popular claw often incorporated into rings is the owl claw. Since the owl represents wisdom, such a piece carries powerful symbolism with it.
Bear Claw Jewellery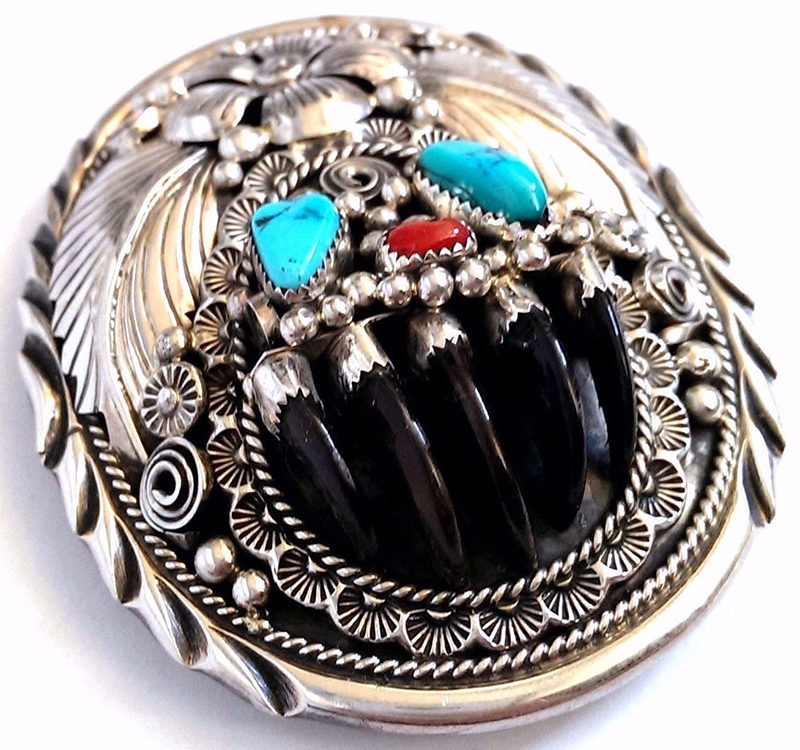 For centuries, people have worn bear claws as symbols of power and authority. The bear claws as depicted in the jewellery need not be authentic from the animal itself. Instead, jewellers often craft the bear claw shape from a dark stone such as hematite. They may arrange several claws as pendants for a chandelier-style necklace or hang a single bear claw in sterling silver from a slender chain. A bear claw painted in red or blue on a stone or silver pendant lends an air of primitive, tribal ferocity to the piece. If you love the concept of bear claw jewellery, look for bear claw earrings to go with your bear claw necklace or ring.
Wolverine Claw Jewellery
As a fan of comic books, superheroes, and Marvel movies, the concept of claws and jewellery may take another form. One of the famous characters in the world of X-Men lore is the ferocious yet good-hearted Wolverine. For fans who identify closely with this character, a Wolverine claw necklace makes the ideal gift. One version of the necklace, officially licensed by Marvel Comics, features a rhodium-plated design, nickel free, on a chain about 72 cm long. From the chain dangle three curved claws, exact replicas of the claws that protrude from between Wolverine's knuckles.