Shooting clay pigeons, also called skeet shooting, is a fun hobby for hunters, and it is also a way to brush up on shooting skills before hunting season arrives. There are many accessories required to make clay pigeon shooting successful and comfortable, and a clay pigeon shooting vest is one of them. A shooting vest provides a spot to store gear and allows you to mount your gun on your shoulder with ease. Wear a clay pigeon shooting vest and ensure you have the right gear for your day of target practice.
Shooting Vest Types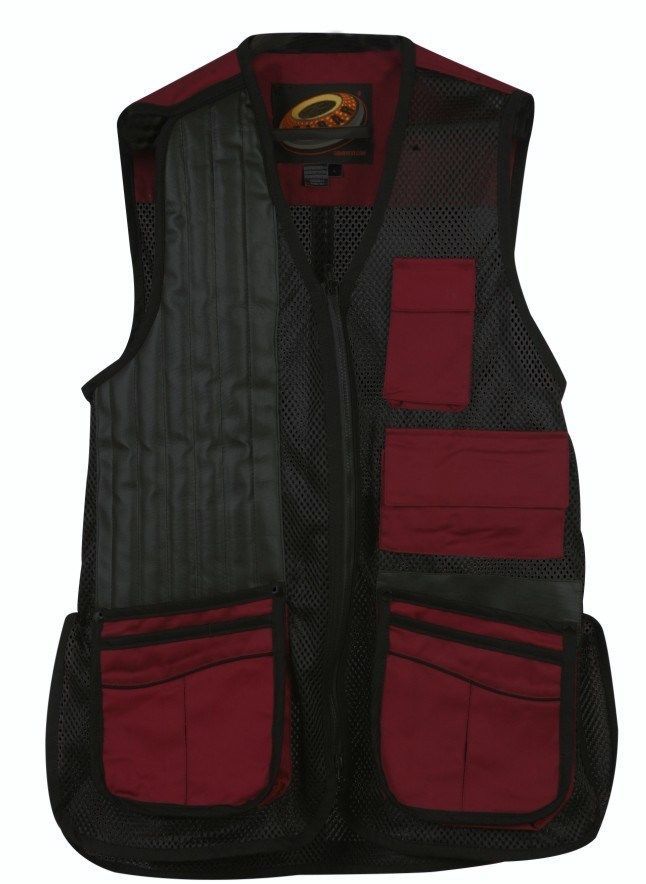 There are two distinct types of clay pigeon shooting vests: left-hand vests and right-hand vests. Picking the right one means you have the additional support of a place to rest your gun while you are shooting on the proper side. Once you figure out whether you require a right or left-handed shooting vest, determine whether you need a vest with a pocket for your recoil pad, which prevents you from injury when your gun goes off and provides you with additional support. Shooting vests come in different sizes, and some have a waist adjuster to ensure a snug fit so your vest does not get in the way while you are shooting.
Shooting Vest Materials
Many clay pigeon shooting vests offer mesh material to increase breathability, though some do not. Cotton and polyester are the two most common vest materials, so choose the vest that suits you best, depending on the weather and your own personal comfort. Mesh shooting vests are lightweight and airy, while cotton or polyester vests are thicker and offer more support and padding. Some vests offer water-resistant and windproof materials, which is required if you shoot in inclement weather, and some offer fleece interior lining to keep you warm on those chilly shooting days.
Shooting Vest Features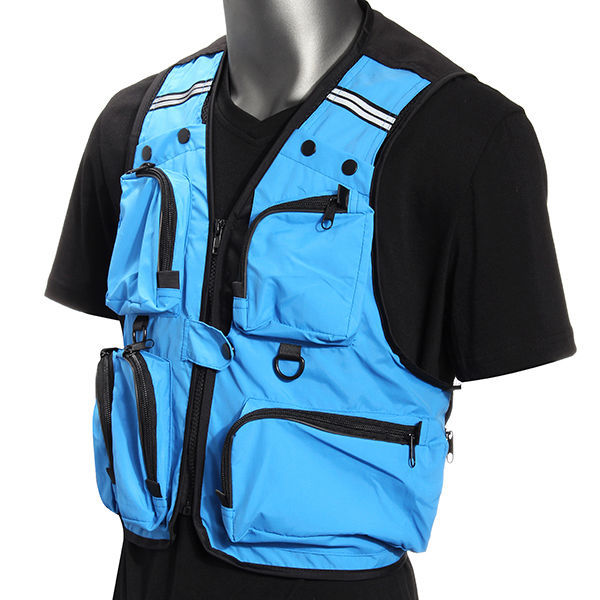 Clay pigeon shooting vests offer a variety of features depending on the brand and style of vest you select. Vests include pockets for your shooting glasses and cartridges, and some include interior zippered pockets in addition to front pockets. Along with inner padding and large rear pockets, vests offer expanding double front cartridge pockets. You can choose from a variety of colours including black, green, navy, and camouflage.
Shooting Vest Brands
Choose a clay pigeon shooting vest by brand, including reputable brands like Beretta, Browning, Top Gun, or Winchester. Brands vary in price and vests offer different features, so choose the brand that fits into your budget and offers you the necessary benefits. Some brands, like Deerhunter, make vests which work for left or right-handed shooters. Measure around your chest to ensure you get the right size before buying; vests typically range from small to XXX large to accommodate a range of sizes.